Thanks to tremendous creativity and school and community partnerships, Olander Elementary students in need will receive new-to-them laptops so they can connect and learn over the summer – and beyond. 
Heidi Thompson, the counselors at the PSD elementary school, assembled a team to carefully analyze needs and identify students who don't have personal devices at home. This week, their families will be able to receive a donated laptop, marking yet another important example of closing the "digital divide" in our community.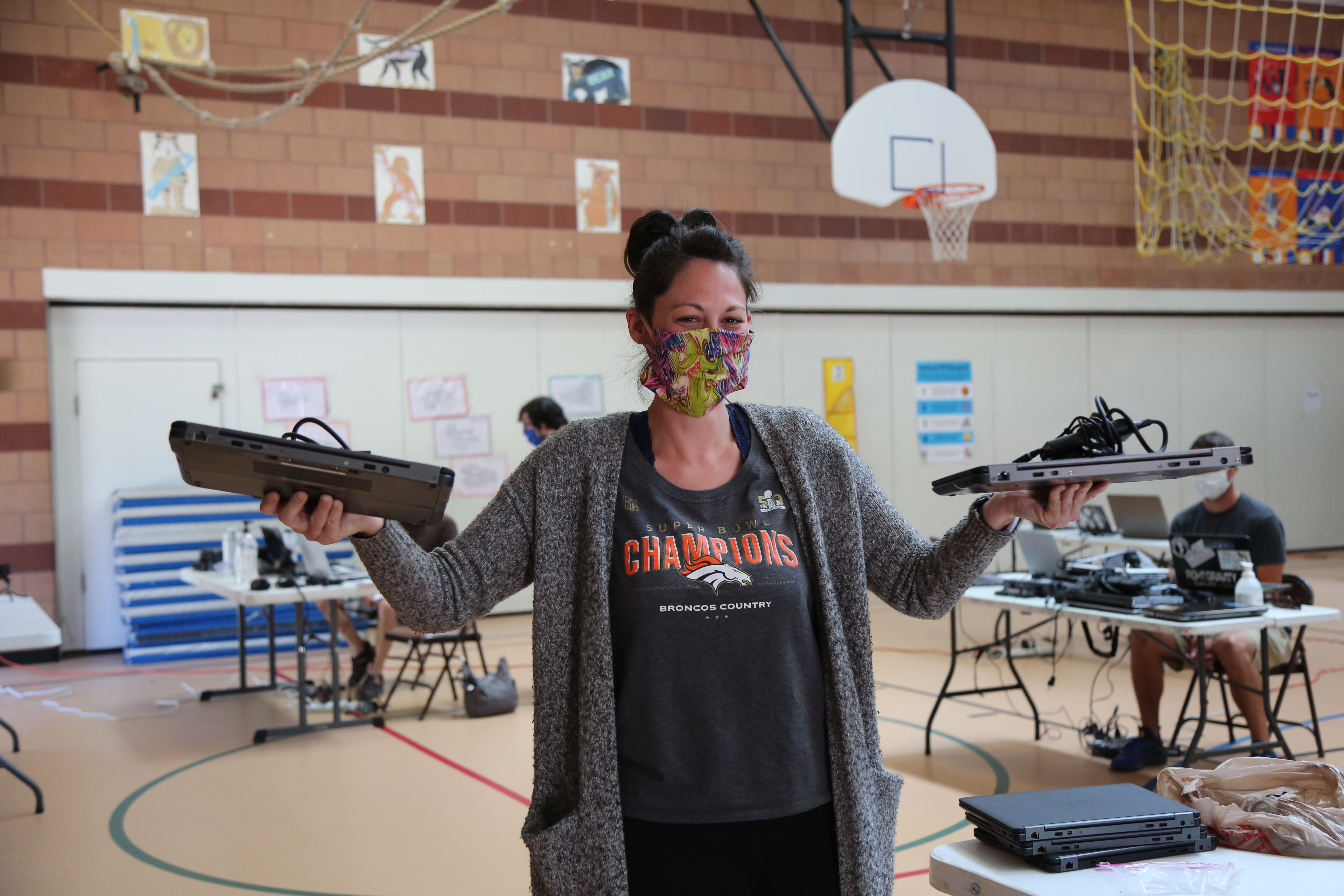 "This has really been a beautiful project in that it's brought everyone together," said Olander Assistant Principal David Arnoff, celebrating how this project united families, volunteers and multiple local business partners. 
Arnoff said a partner, Suzette Simonich, from Hewlett Packard (HP) reached out, while PSD schools were closed for remote education, to ask if Olander had any computer needs. At that point, the school district was working full-force to distribute district computers to pre-K-5 students so they could engage in remote learning. In typical school years, secondary students take PSD laptops home, but students in elementary grades use district devices while at school only.
Although the district's laptop distribution efforts were well underway at the time, it was clear some Olander families still had a need for a device at home – regardless of district supports and the COVID-19 pandemic.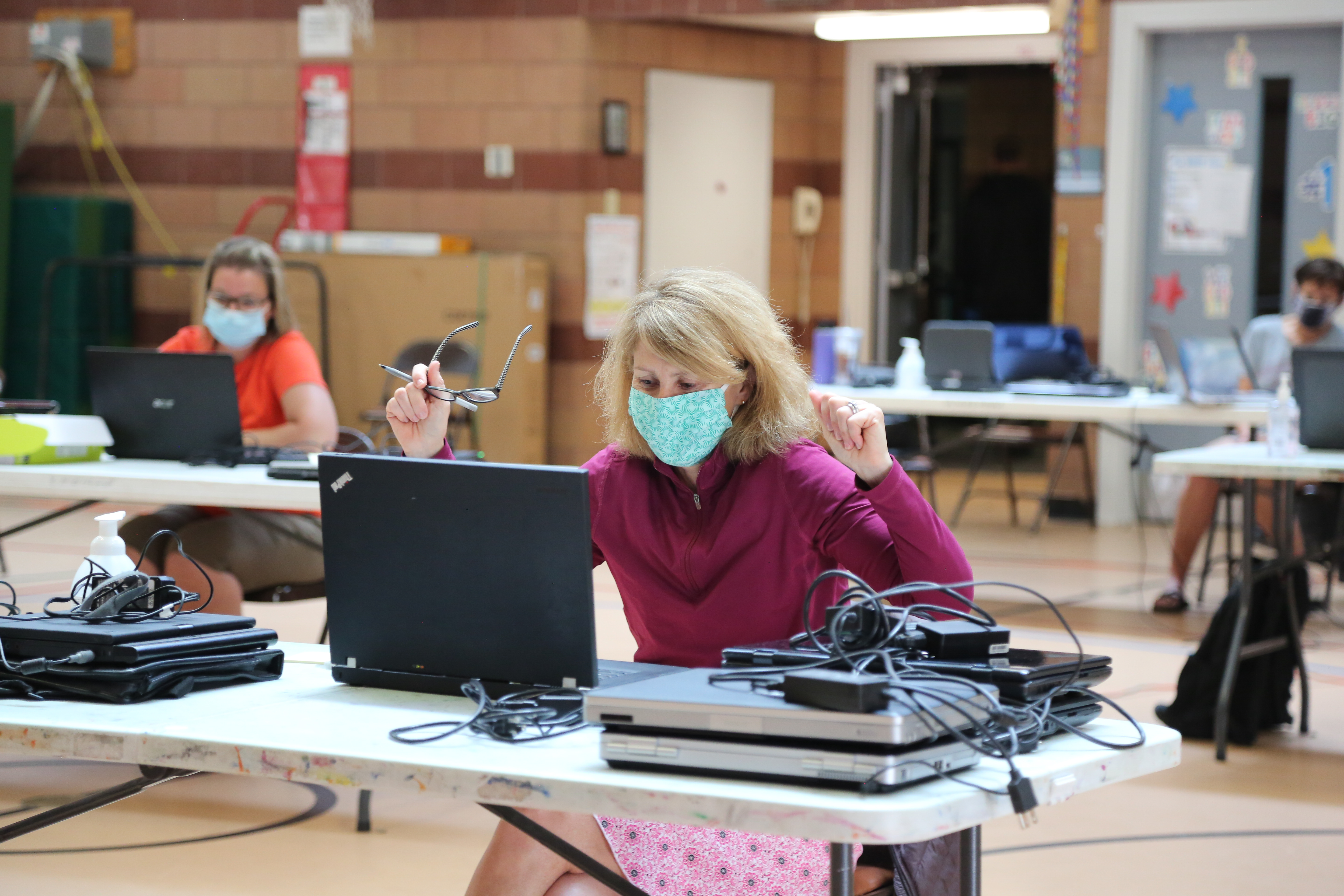 Enter the school's first-ever PTO-sponsored laptop donation drive. 
The drive took place in mid-May, with Olander families, Noosa Yogurt, New Belgium and HP donating about 60 laptops. On May 26, volunteers that included HP software engineers, members of Olander's Parent Teacher Organization and others, used HP Refresh software to securely wipe computers and install new operating systems on the old laptops. They breathed new life into the devices so they will function like Chromebooks. During a typical school year, Olander students use Chromebooks on rolling carts in their classrooms. 
Work to re-image the machines was made possible thanks to additional donations of flash drives, including 20 from HP and 30 from PSD's IT Department.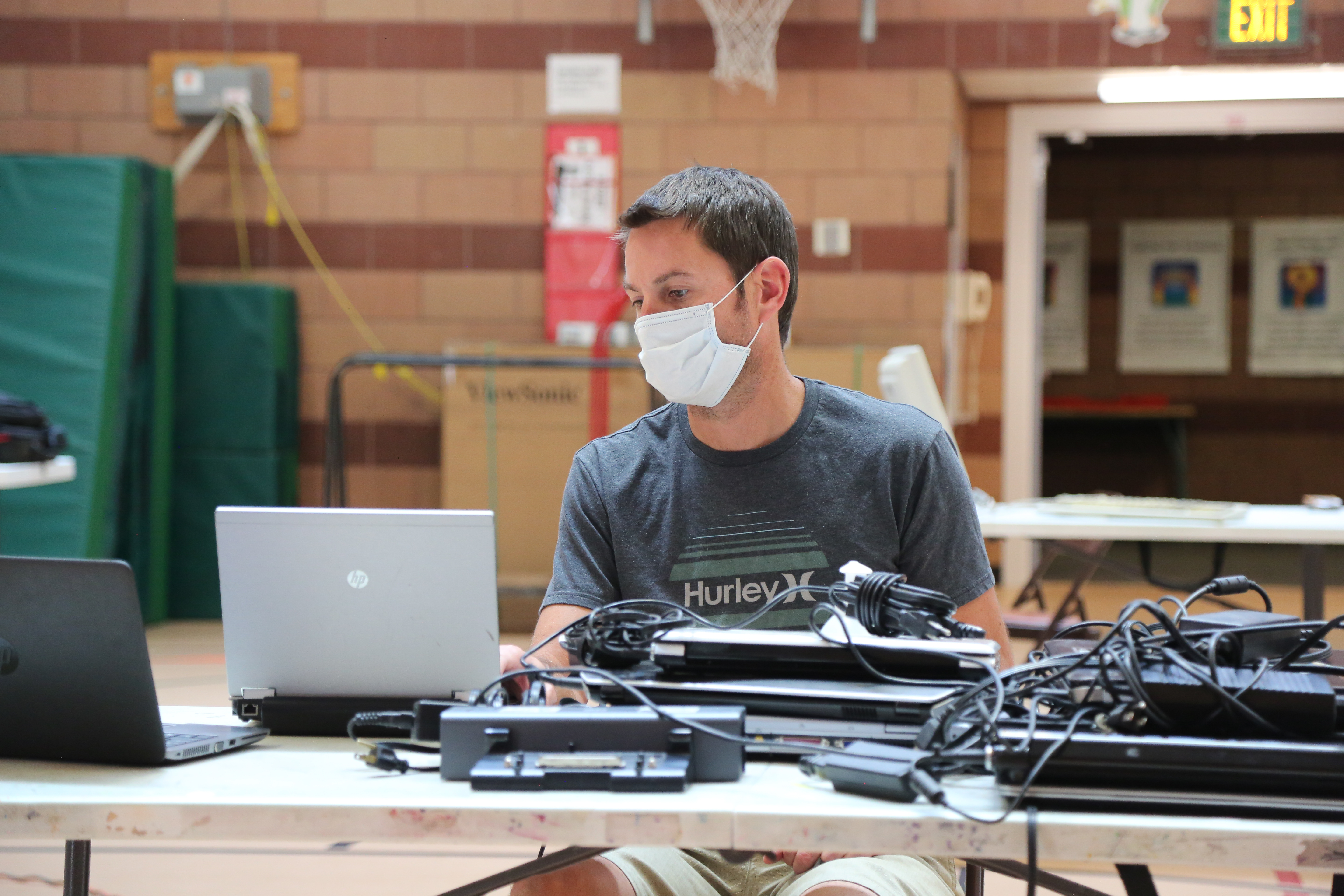 In addition to receiving a laptop, families will get an informational guide, as well as a reminder that this is their own personal device (neither PSD nor HP will be responsible for hardware support, filtering or virus protection, for example, over the life of the laptop). Olander's team will re-share links to the school's main online learning tools and resources, so families can choose to work with their students to keep learning this summer.
Once the May 2020 drive is complete, Olander will have the knowledge, software and experience to keep the program going, as more needs arise and more old devices are donated.
"We're excited to see where this goes," Arnoff said, likening this effort – once fully systematized – to ongoing fundraising efforts like Box Tops and milk caps collections. 

"It couldn't have been without HP's Refresh program, our parents promoting this, local businesses helping support and the commitment of volunteers … that we're able to pull this off," said Arnoff, noting it was great to help connect students to laptops that were, in some cases, sitting lonely in closets and desk drawers.