Poudre School District is incredibly thankful to long-time community partner UCHealth for the organization's recent donation of personal protective equipment, including pallets stacked high with boxes of face coverings and gloves. 
UCHealth generously gifted the school district 9,120 N95 masks, about 20,000 KN95 masks and 40,600 gloves, which will be used by PSD staff during the COVID-19 pandemic.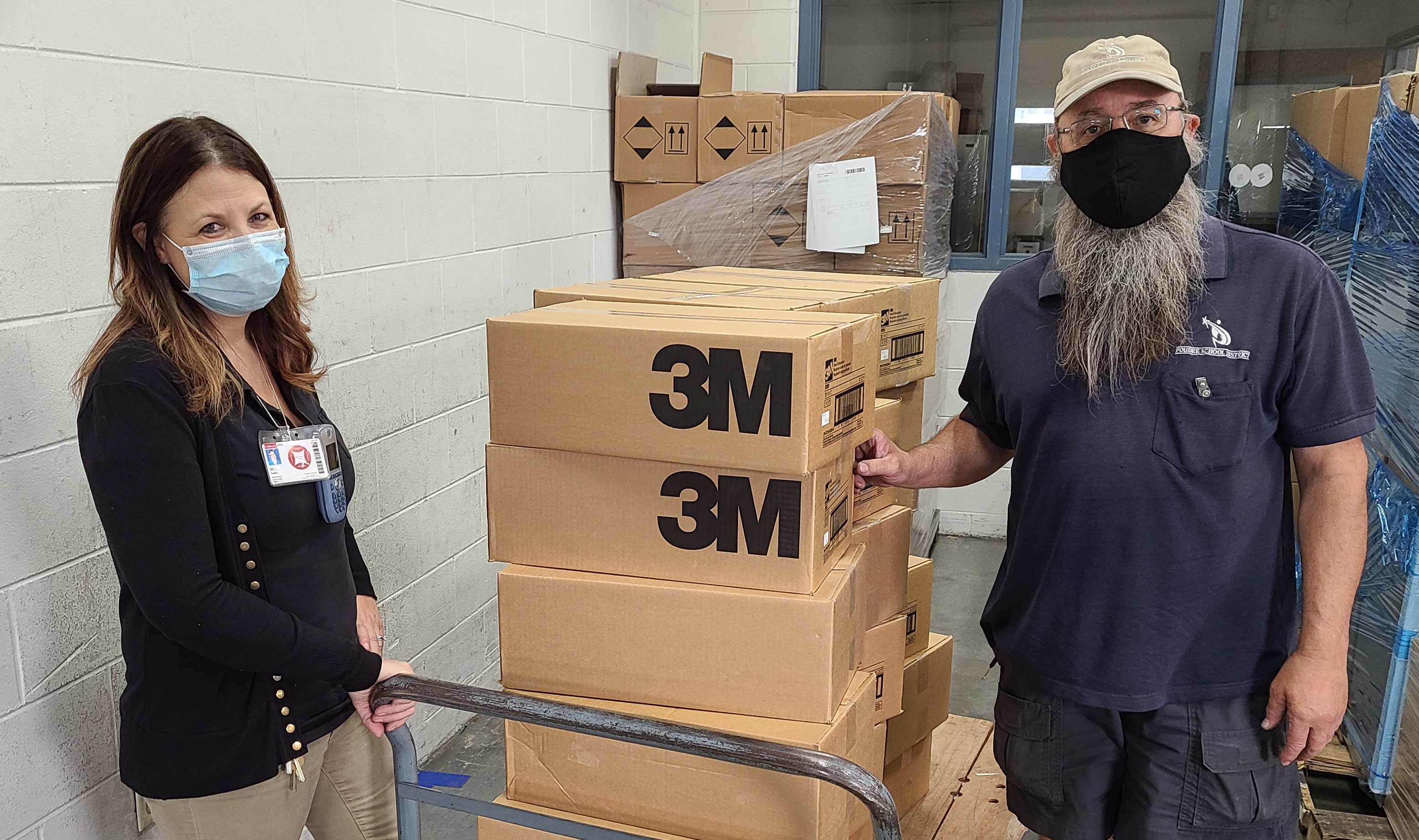 "Together, we are PSD, and our district is made even more special and unique thanks to the support of our larger community," said PSD Executive Director of Operations Matt Bryant. "A huge shout-out to UCHealth and all our partners, who have supported PSD during times of non-crisis and throughout the pandemic."
Anticipating that PSD schools may open during the 2020-21 school year to in-person education, the district is planning to issue kits with personal protective equipment, or PPE, to each of PSD's 47 schools and work sites. Kits include standardized equipment including but not limited to: 
Cloth face coverings and face shields for every employee, 
No touch "germ keys" for every employee (these can be used to open doors without direct touch), 
Hand sanitizer (only brands approved for use by the CDC), 
Gloves, 
Spray bottles of sanitizer, 
Social-distancing stickers that mark 6 feet of distance, and more.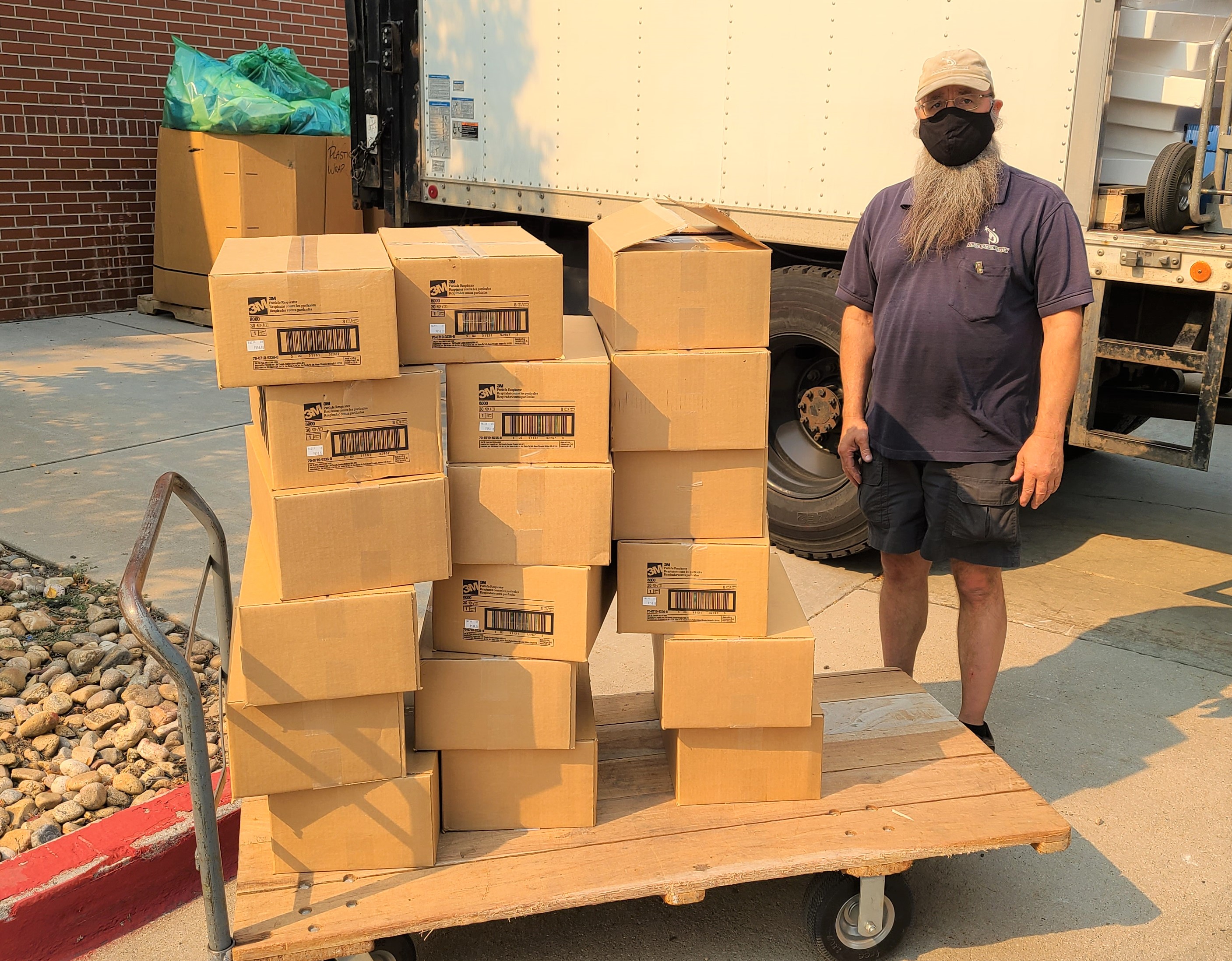 PSD has also created standardized, district health and safety signage in multiple languages with reminders to staff and students that they must wear a mask, watch their distance and wash their hands frequently throughout the day, among other important calls to action.
For more information, visit PSD's Health and Safety web page.