Access to technology and the internet are essential as PSD students and teachers kick off the 2020-21 school year in remote education, currently scheduled through at least Oct. 17. So PSD has been working hard to make sure all students have a device and can connect online to learn and be part of their school community.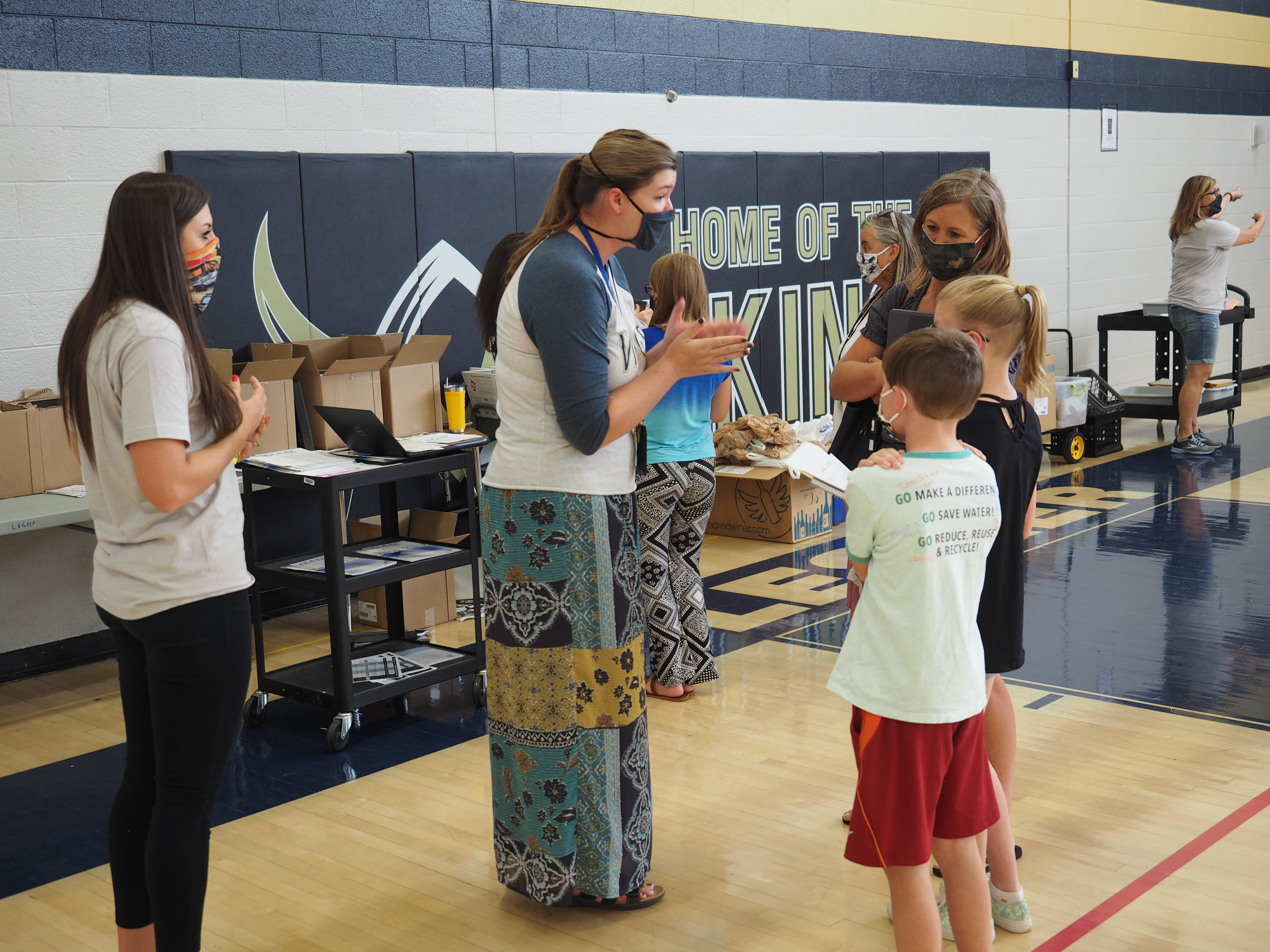 This school year, PSD is distributing around 30,000 laptops and additional devices to all PSD students - from preschoolers to seniors who will graduate next spring - to use for their online learning. 
 
Laptop and device distribution is currently underway this week. Many students and families are picking up their laptops/MiFi devices at their schools. PSD staff will also deliver devices to families who don't have access to transportation.  For additional details, see this PSD laptop distribution news item or contact your school.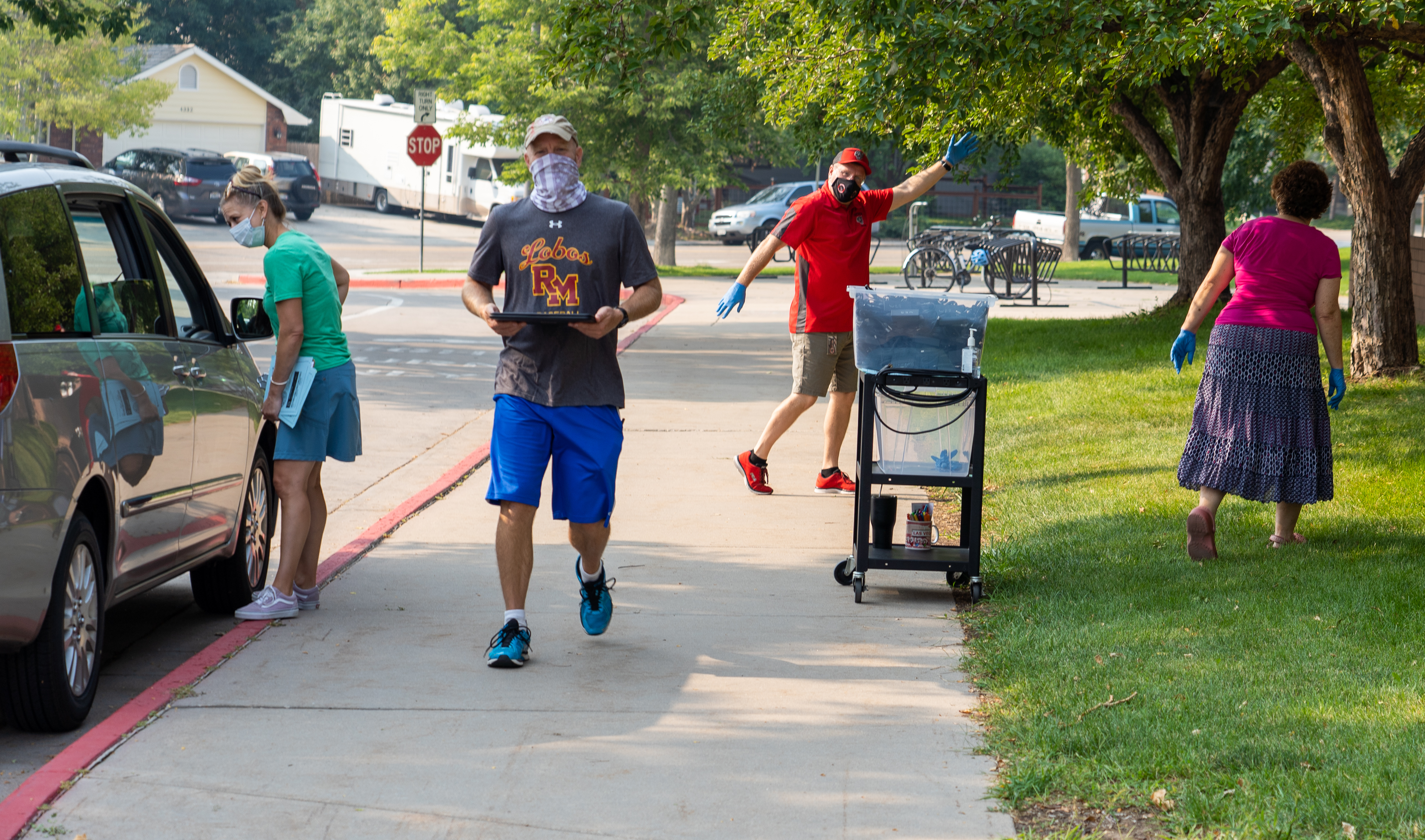 In the past, PSD has issued each middle and high school student a laptop to use and take home during the year while third and fifth graders were assigned laptops to use in their classrooms. When the pandemic hit last spring, PSD staff worked quickly to distribute about 10,000 extra laptops out to all elementary students so they could learn at home. 
Anticipating schools would be in remote education at some point in the year, the district ordered devices for younger K-2 students for the 2020-21 school year but has not received them yet due to global supply-chain delays. Planning for this delay, PSD surveyed families about their student needs for laptop/devices and then shifted laptops from students who said they did not need one to those students who indicated they did need one. 
Once the new device shipment comes in, PSD's Information Technology team will exchange the new equipment with the older devices younger students were given at the start of the year. The existing devices will go back into PSD's inventory to be used in classrooms for future use.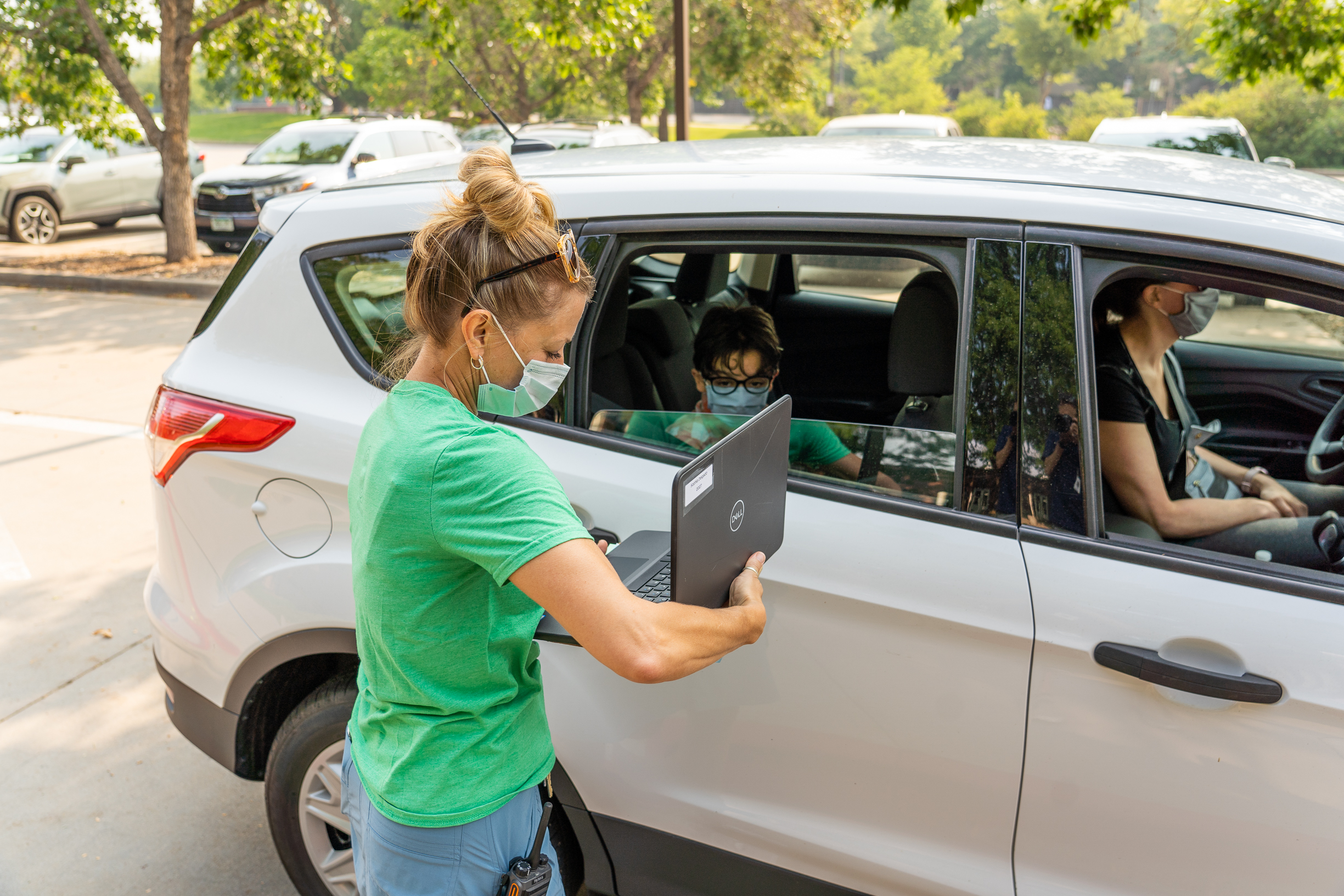 Keeping students connected
PSD purchased 2,250 MiFi devices and is distributing those to families who indicated (in the PSD technology survey) that they do not have reliable internet in their home for their student to engage in remote education. Staff from PSD's Language, Culture and Equity Department also contacted families who could not access the technology survey to determine their needs. PSD is also paying for the ongoing maintenance costs for internet services. 
PSD's mobile hotspots (on white-fleet vehicles) and City of Fort Collins Connextion broadband fiber installations are still functioning in mobile home communities (identified as areas with high student need) across PSD, after they were put in place last spring.  
Find more information about internet access here. 

Technology support
In addition to keeping students and staff connected, PSD's IT Department is providing robust support to students and families with a new tech help website and IT support phone line and email.
Community tech help website: This new technical support website offers device troubleshooting and application technical support information, how-to guides, a calendar with important upcoming dates related to PSD technology and more
A dedicated IT support phone line and email for students and families: Call 970-490-3339 or email covidetechhelp@psdschools.org for assistance.