Between spring and summer 2020, Poudre School District teachers and staff took part in more than 20,000 collective hours of remote education training to ensure they are prepared as possible to support students this school year.  
That total doesn't include the countless additional hours that individual staff members, school teams and departments have spent training and planning for remote teaching and learning. Training will continue throughout the year and each session has reflected the incredible commitment of staff in PSD – during these incredible times and always.  
Spring and summer remote learning classes: 145 classes, 280 possible hours of learning, x the number of participants = 6,343.25 total hours of learning done by PSD staff 

Launch Learning in early August 2020:  65 classes, 24 possible hours of learning, x the number of participants = 13,747.5 total hours of learning done by PSD staff 

Combined = 210 classes, 304 possible hours of learning, x the number of participants = 20,090.75 total hours of learning.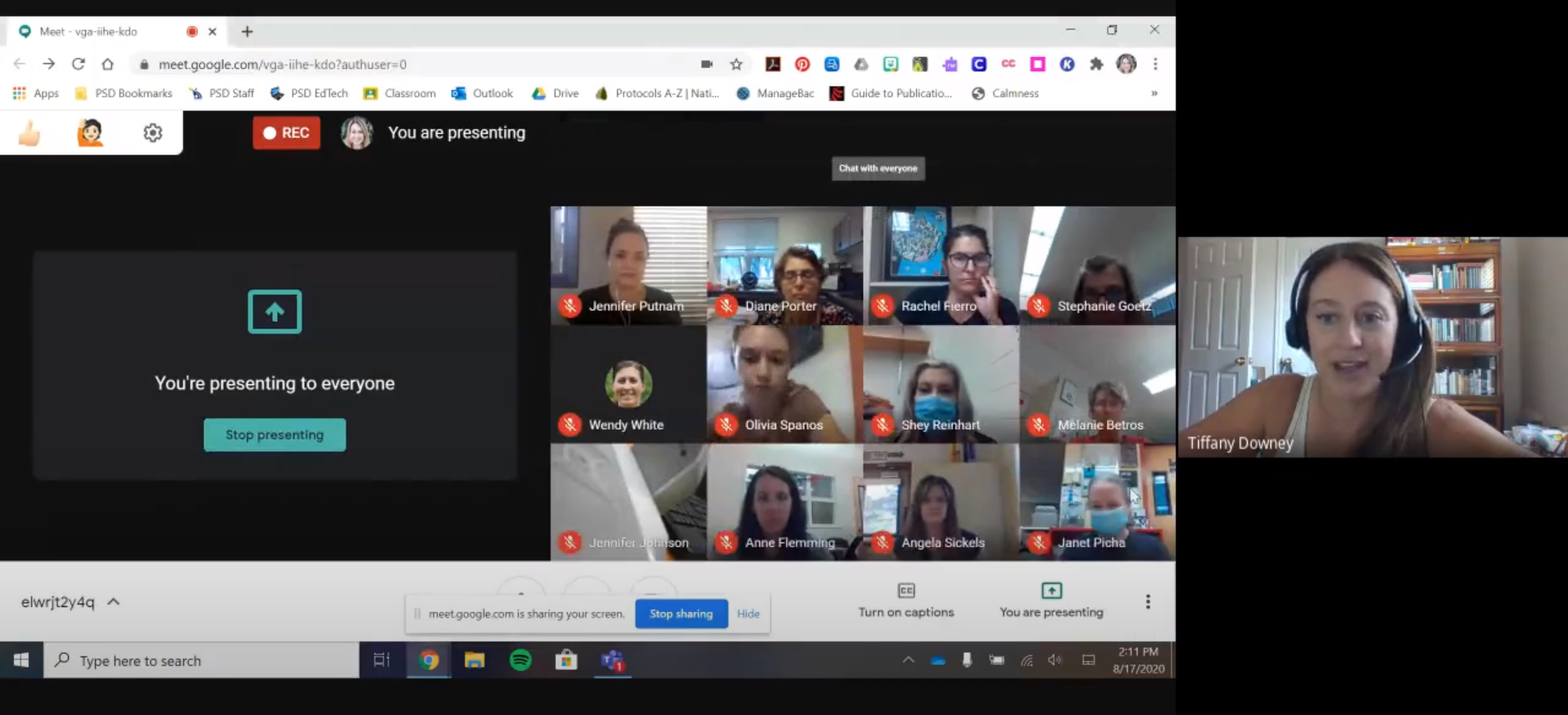 "We can't speak enough to their passion, their skills and their dedication to learning. There are just so many people stepping up," said Kate Canine, director of PSD's Professional Learning Department. "We're in this for kids, and teachers and staff are working their tails off to make this school year as successful as possible."  
Incorporating digital tools and practices into teaching and learning isn't new in PSD. There are teacher leaders who have for years integrated digital components into their classrooms, and they have played an integral role recently, sharing their innovative practices with colleagues.  
As the Professional Learning Department and other teams support all staff – teachers, classified staff, substitutes and administrators –, the focus is on three core concepts: theory, tools and time. The tools and strategies staff have trained in are applicable for all PSD's phases of education.  
Theory: PSD believes in capitalizing on educators' current strengths and passion for their craft.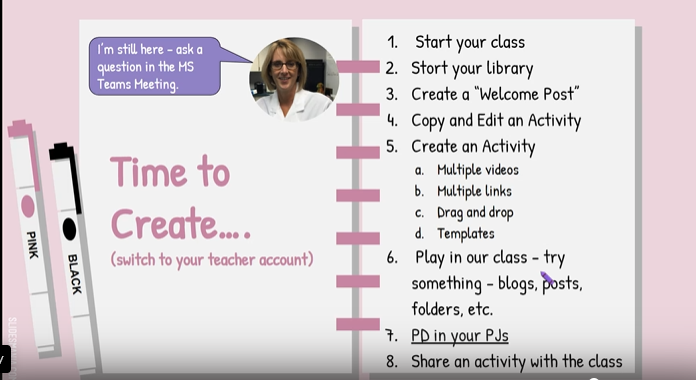 ​​​​​​
This is about taking what works for in-person teaching and learning and shifting it to a remote setting. For example, a teacher may present a concept during a synchronous, or live, video and then separate students into small groups to discuss and collaborate in video breakout sessions. Collaboration may also come in the form of students working in real time on a common document or slideshow. 
Educators will focus on building safe and positive classroom cultures; be clear about what proficiency looks like; and empower students to learn and grow. Most importantly, teaching is dynamic, and educators are trained in and gifted at adjusting how they teach based on their students' unique learning styles, needs and interests. 

Tools: Many online learning platforms, from Google Classroom to Microsoft Teams to Pear Deck and more, have been present in PSD classrooms long before the COVID-19 pandemic.
Educators are using a consistent suite of online tools during remote education and communicate those to students and families. During remote education, PSD staff are paying close attention to digital citizenship, helping build students' skills to work safely online and learn how to become lifelong critical consumers of online content to support their learning. 
 
Time: When educators are confident with building strong connections with students and feel comfortable with the tools that help them do that, it all comes down to how they continue investing time in students' growth, as well as their own. 
In addition to school teams and departments training together, educators of similar subjects – think mathematics, computer science, English Language support and culinary arts – will continue training together. 
Between spring 2020 and remote education trainings, countless best practices and silver linings have emerged. Canine said educators are reporting that some students who are quieter in a classroom setting – those who rarely raised their hands in person – are using their "voice" by posting videos or in chat discussions with their peers.  
"Some students who are quieter are blossoming in these environments," Canine said.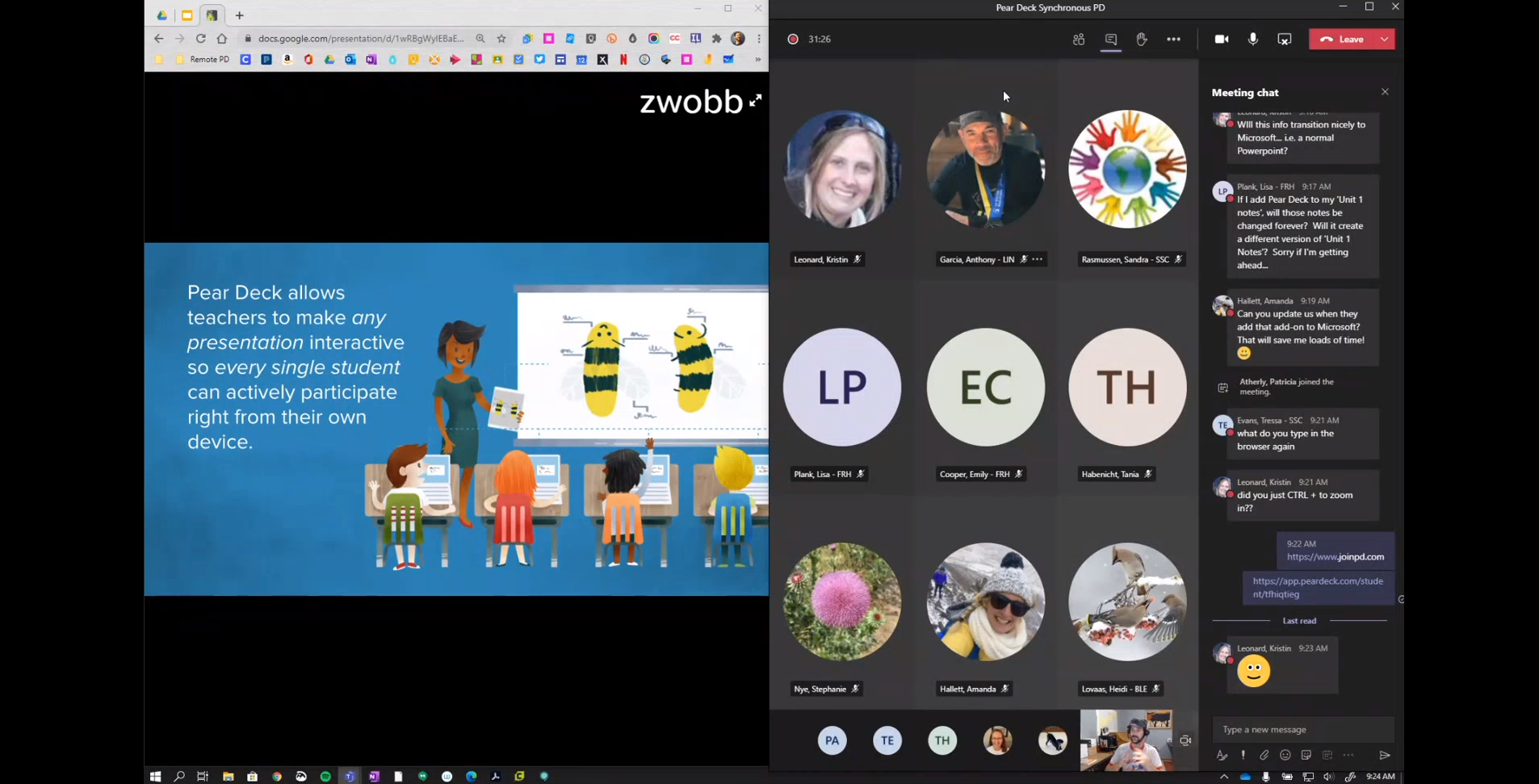 Remote education also gives students and educators unique windows into one another's lives through things like live show-and-tell sessions where a young learner may be asked to find something green in their home to share with the class or an introduction to a family pet.  
Parents wondering about how remote learning will be assessed can rest assured that PSD staff are paying close attention and will use many tools at their disposal. This fall, PSD will remotely administer fall assessments. Schools will communicate assessment information to families. Results will be used by teachers to determine student learning needs and inform teaching this school year.   
Additional approaches will be used by teachers. Instead of giving an end-of-unit assessment, as they would in a classroom, teachers may assess student learning by asking them to create and present their learning in a video, through an essay or in a variety of other means.  
"We know our students deserve the best. Thank you to students for engaging fully in their learning regardless of how it may look, to our families for patience as we ensure connections and safety in a dynamic context, and to our staff for continuing to learn and take risks to meet the needs of all learners," Canine said. "We've got this because we are in this together."