During a school year unlike any other, Poudre School District educators dug in for remote education and learned to use new technology tools to support the strong work they previously did face-to-face in school. 
Some of the educational technology tools that Deborah Holman, science educator at Wellington Middle School, uses frequently include Google Classroom, Flipgrid, Padlet, Gizmos, Parlay, Gimkit, Kahoot, Quizizz, Adobe Spark, Pixton and Peardeck.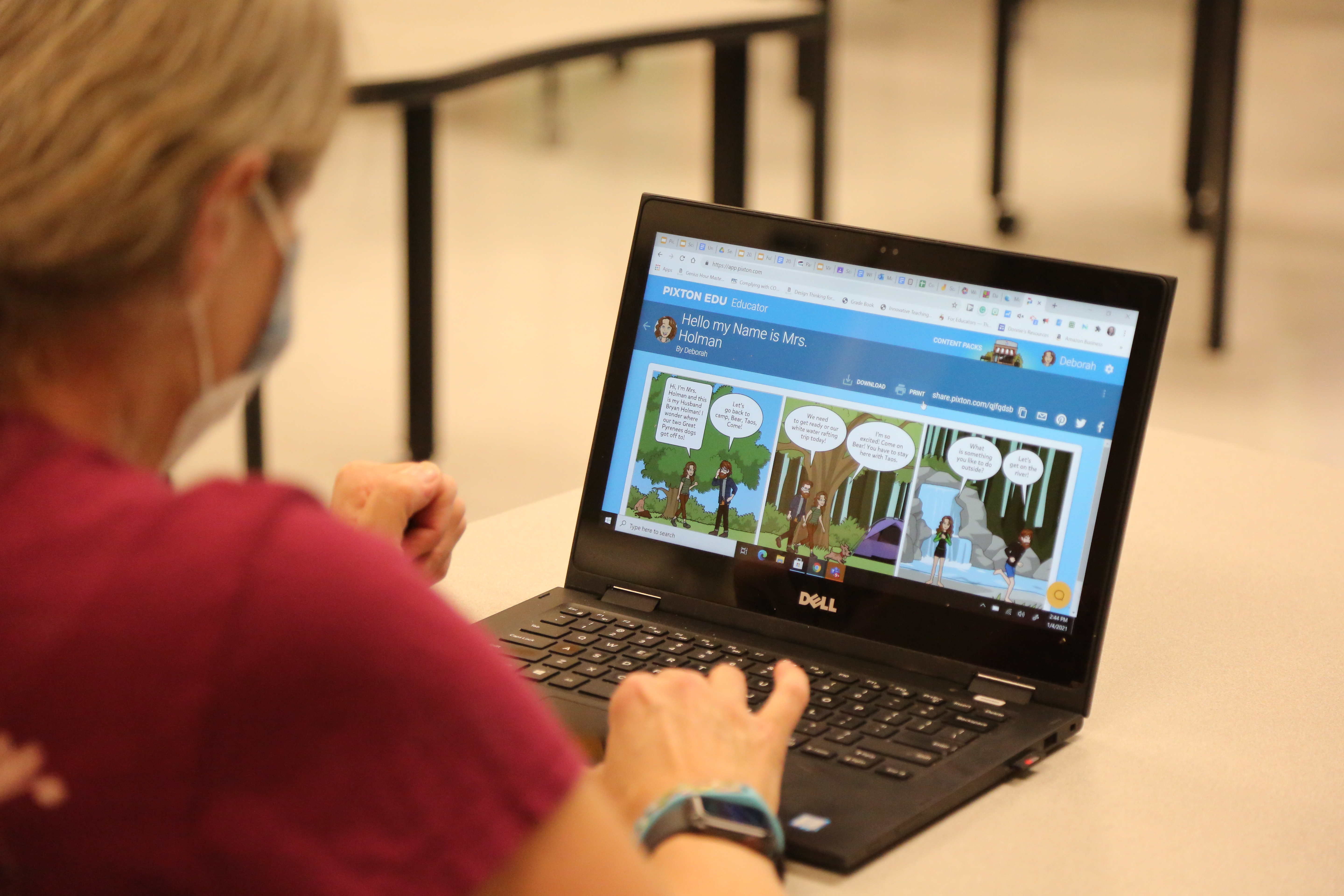 Flipgrid is one of the applications Holman uses the most. It is a tool that allows students to quickly respond with video, text, and/or audio. She has used this tool to engage students at home in content.  
Jamboard is a space used to share ideas and is much like a virtual whiteboard. Students added their thoughts and ideas to the Jamboard as they discussed the topic of the day in Holman's virtual class. 
Gimkit is a review game as part of which students receive dollars for answering questions correctly; they can also purchase things like multipliers for correct responses, as well as sabotage type elements that will impact others from getting dollars. "Students love this game and ask to play it all the time," Holman said. They even have an option for a game that is like the popular game Among Us that they call Trust No One. 
Kip Hottman, Spanish educator at Wellington Middle School, recommends Screencast-Matic and considers tools from Google as crucial to his teaching. Hottman can easily organize his videos for his students and use the webcam to show his screen and or use the webcam to display himself. Research shows that students do better seeing or hearing their teacher, instead of using outsourced videos for teaching. Hottman can accomplish synchronous or asynchronous learning through utilizing Screencast-Matic, and he uses Google Classroom as a classroom management system. He can speak live and help with hands-on activities while showing a video. He can maintain Spanish and explain in English through the chat box. If a student misses class, they can use all materials in Google Classroom. Students now have access to everything, including the videos and activities.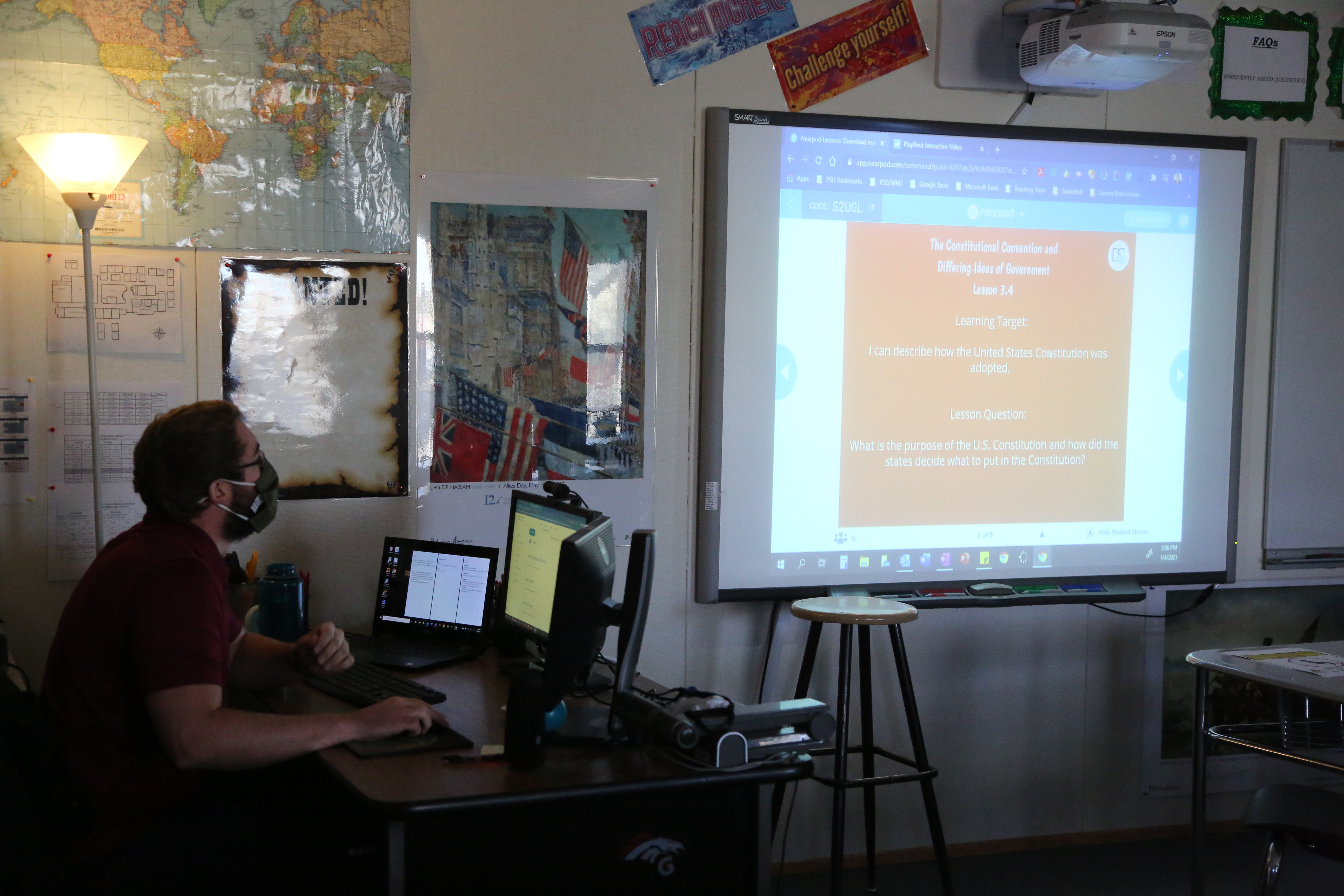 Since Hottman is teaching a second language, when he is at school in-person, he might ask classmates to describe one another and practice. Now, students have access through the listening activities if they come in late to class to access those conversations and practice listening. Hottman also recommends Screencast-Matic because students can propel forward instead of waiting for the entire class to move on or for Hottman to explain in greater detail a specific topic. 
PSD knew that educators and students would face new challenges with a shift to remote education and provided support for educators. From March through December 2020, PSD offered 255 classes (about 23,000 hours) to support remote or hybrid learning with over 8,400 participants. 
Holman said her biggest obstacle is "reimagining and redesigning how I engage and connect my learners with each other and myself in using technology in the digital space. It's not the same as when the learners are in the same space with you." 
The science teacher said she would try different technology platforms and talk with her students about how things went. If one made it difficult to foster a true collaborative environment for them to solve problems in, she would talk to colleagues and try something else until finding just the right platform. 
The time commitment necessary to learn new technology tools is substantial. In the first month or two of this school year, Christopher Lehrer, Social Studies educator at Wellington Middle School, spent an extra two hours each day learning new technology tools. He also attended several professional development sessions to learn and improve his use of technology tools over the course of the first semester of the school year.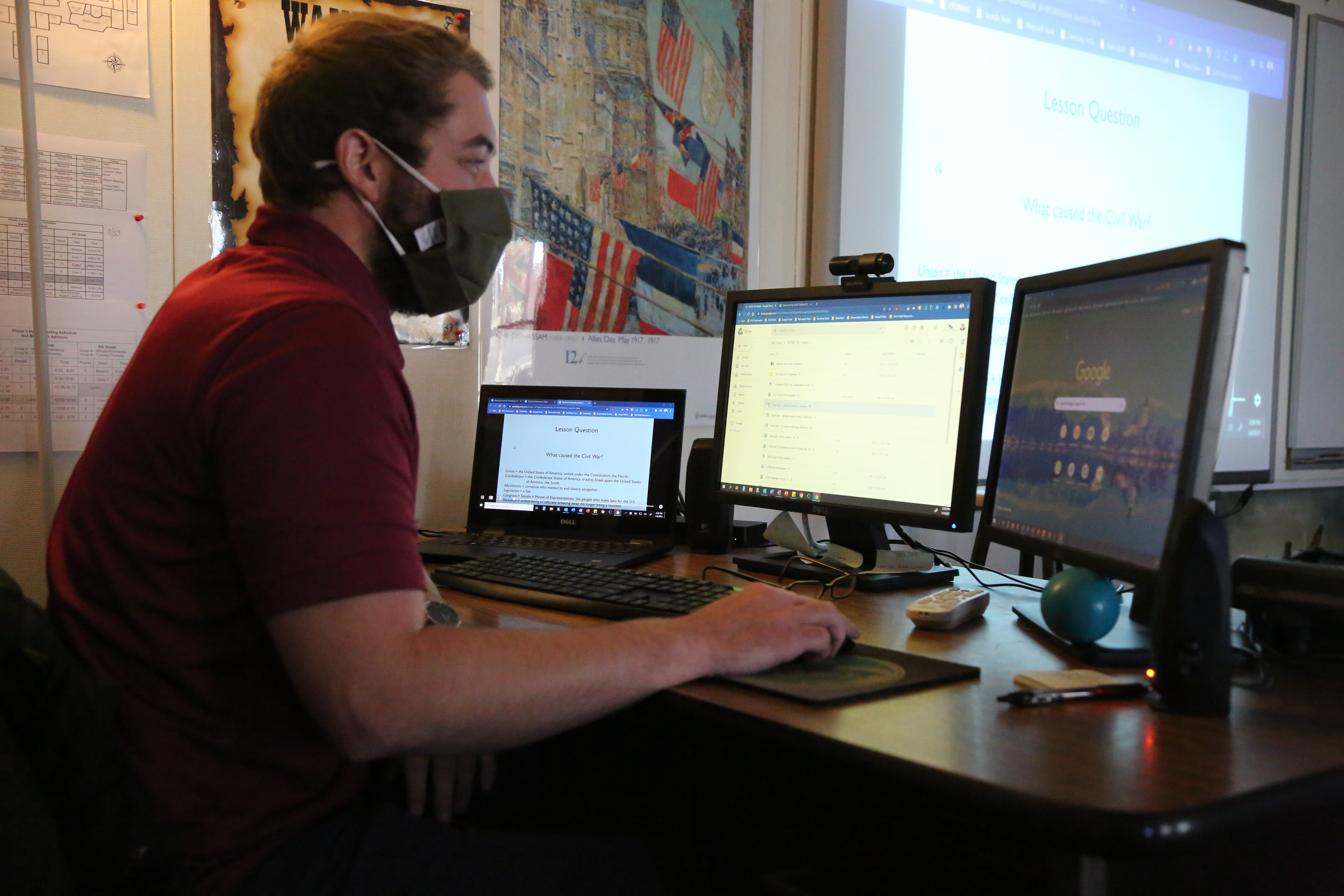 Regular teaching consumes a lot of time; however, creating the online platforms and educational tools with technology does  even more so. Building every activity on a platform takes numerous hours (a lot of intentional time). In a classroom in real-time, teachers customize what they teach for every student, depending on what that student needs and the level of understanding they demonstrate. Remote teaching is a greater challenge because it's more difficult to assess needs when they are not in-person and because that work must take place in a virtual environment, through chat or other means. 
Educators are connecting students beyond the classroom with technology. "I see educational technology as a means for more meaningful connection between learning in the classroom and the world," said Holman, who has connected her students with people all over the world, from Indiana to Namibia during remote and hybrid learning. 
These educators are excited to continue utilizing technology in their classrooms as students and educators return to hybrid and in-person learning. Hottman, Holman, and Lehrer are excited to share the technology that they have learned with other colleagues and apply it to their teaching moving forward.  
Hottman is taking a professional development course to grow in asynchronous learning. Holman is constantly experimenting with new online platforms to help her students grow both inside and outside of the classroom, and Lehrer is excited to engage with his students by meeting them where they are. All these educators saw value in remote teaching and each of them learned something new and was able to grow as they overcame obstacles and fought to instruct their students in this brave new world.