"Jeopardy!" impact: "I'll take Follow Your Dreams for $500, Alex."
Upon hearing news of famed "Jeopardy!" host Alex Trebek's recent death, Lesher Middle School teacher Stephanie Sumulong was reminded of his kindness to her when she competed on the trivia quiz show. 
"I will never forget that conversation we had about places we love to eat at in Los Angeles. He liked to eat," said Sumulong, who teaches social studies to sixth- through eighth-grade students. "I'll never forget my experience of appearing on the show." 
The experience of being in the "Jeopardy! classroom," and the perseverance it took to get there, has had a lasting impact on her that she takes into her own classroom at Lesher to inspire her students to reach for their dreams. 
Sumulong, an educator since 2000, was teaching at a school in Loveland when she was a contestant on the show in 2019.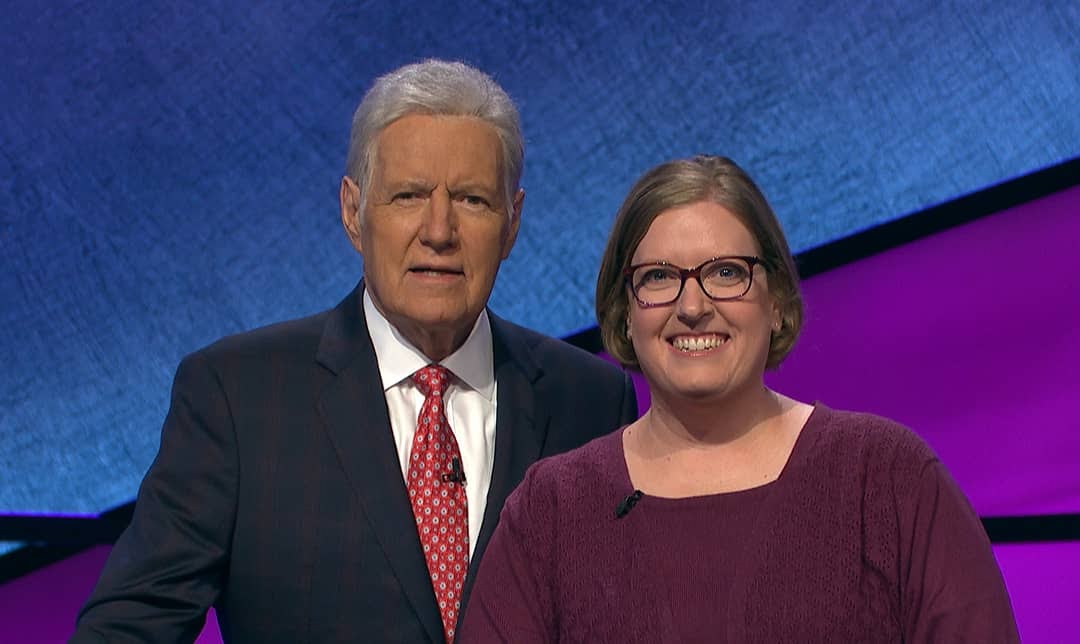 Sumulong had dreamed of being on the game show since the sixth grade. She loves trivia. An avid reader, Sumulong says she can memorize information easily because of her photographic memory, which allows her to remember typically obscure things that others might not.  
Even with her talent for remembering random things, getting on the show was no easy feat. First, individuals must take an online test and score in the top 5% of test takers to be asked to audition in-person. They may be interviewed by a producer and take part in a mock game before being invited to compete.  
Sumulong took the test twice and was called for an in-person audition twice (first in 2007 in New York and second in 2018 in Oregon). She was invited to be on the show 13-months after her 2018 audition. Sumulong has a few favorite memories from her time on the show. 
"The first is the friends I made with the other contestants. They are wonderful unique people, and we have an interesting, shared experience that most people don't have," Sumulong said.  
The second was hearing her son giggle when they introduced her on the show, which immediately put her at ease. She also looks back fondly on talking with the show host, the late-Alex Trebek who died in November, and getting her picture taken with him. 
Her takeaway from her game show experience is that if one has a dream about doing something, they should go for it. 
"Don't let anyone tell you it's silly or you can't do it. You won't know if you never try, and if you don't get it the first time, keep trying. I would have tried out every single year if I could have or needed to because it has been a dream of mine to be on the show since I was in 6th grade." 
This commitment to reach for your dreams extends into her teaching, as Sumulong talks to her students about pursuing their interests. 
"I think that part of my experience of trying to get on the show for so long speaks to perseverance and how if you really want something, you can't quit, you must keep trying," said Sumulong, who engages students with little factoids in the classroom that are fun to learn about and may be useful in the future.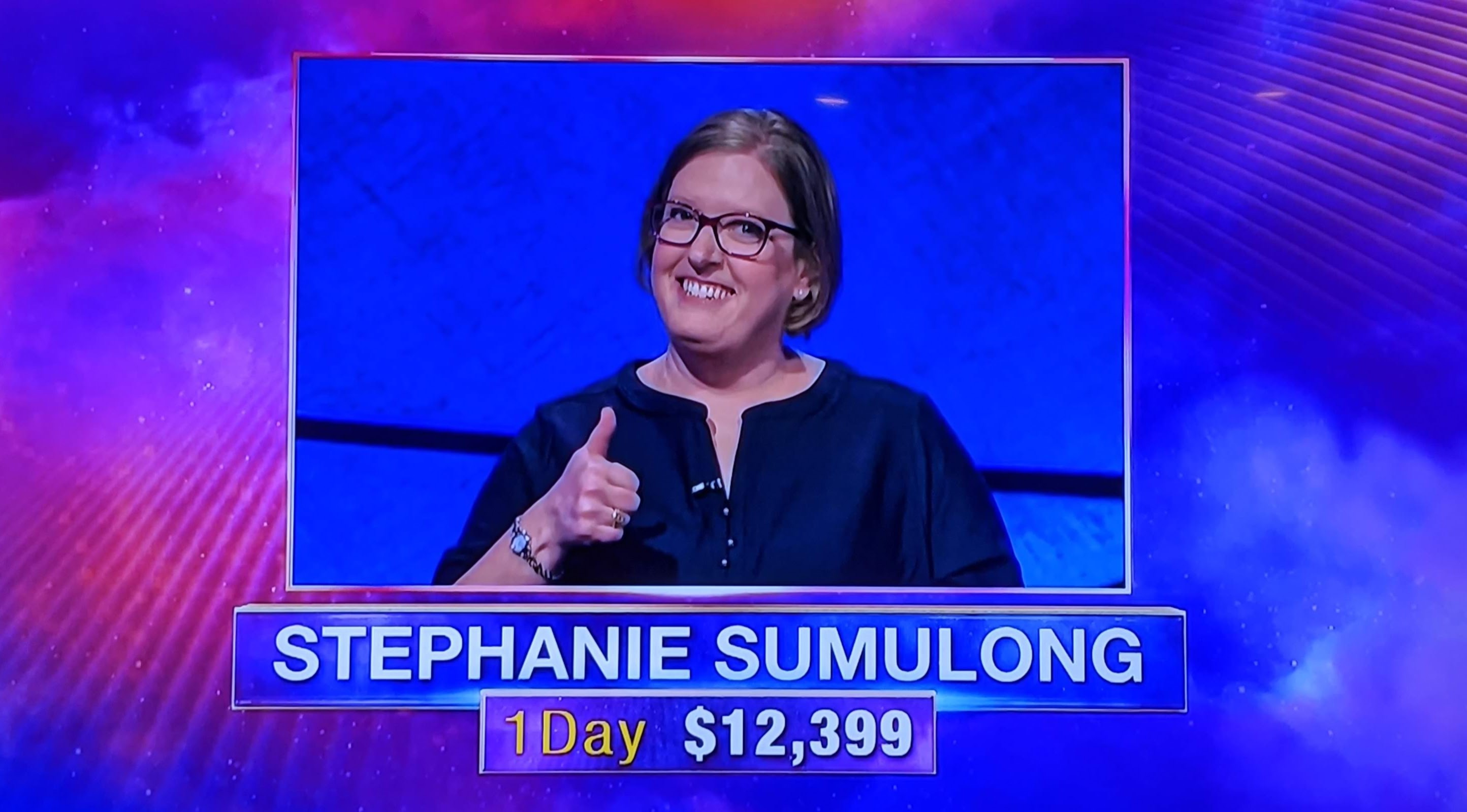 She encourages kids to pursue their passions: "If they really love Greek mythology, read about it, draw it, paint it, recreate it, write about it, watch some documentaries or try to visit Greece if you can," said Sumulong. "Those passions can one day be your job doing something you are madly in love with." 
For Sumulong, that has always been history and teaching. There is nothing else she would rather do. Watch Sumulong's "Jeopardy!" episode here. 
Before coming to Lesher, Sumulong taught from 2016-2020 at Satin John the Evangelist in Loveland. Previous experience also includes teaching in Delaware and as an online teacher for Minnesota public schools.