In a matter of months, Lincoln Lancers can walk down the hall for pediatric medical and mental health care that they may not otherwise have access to outside of school. 
Poudre School District's Board of Education on Sept. 14 approved a contract to move forward with building a School-Based Health Center (SBHC) at Lincoln Middle School. Construction is slated to go from October through December, with an anticipated opening around mid-December.  
Generous grants were awarded to Every Child Pediatrics to fund the project, including $220,000 from The Colorado Health Foundation, $30,000 from Bohemian Foundation and $126,500 from the Larimer County Behavioral Health Services Impact fund. Thanks to these funders, students will be able to access primary medical and mental health services from inside the comfort of the school, at 1600 Lancer Drive in North Fort Collins.  
The Health and Wellness Centers team from Every Child Pediatrics accepts and bills public and private insurances and raises additional funds through state contracts and grants to cover operating costs. As part of a safety-net model, no student is ever turned away for an inability to pay for care.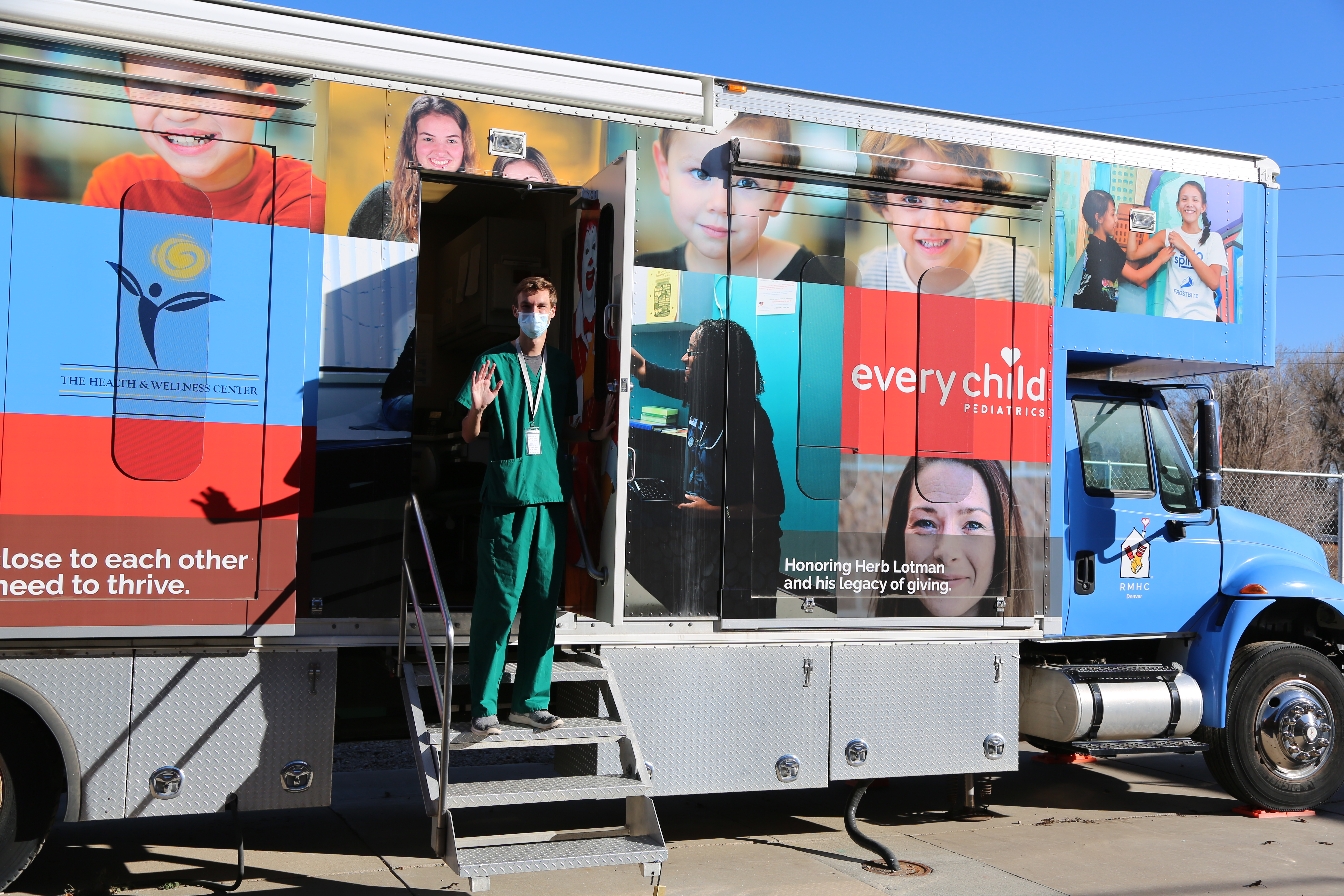 The Health and Wellness Center at Lincoln Middle School will be the 70th SBHC site in Colorado and one of nearly 3,000 in the U.S. It will be the second SBHC in PSD, alongside the Health and Wellness Center at Centennial High School, which opened in 1993. The capital funding will be used to renovate space in Lincoln and move the medical and mental health services inside the building that are currently being offered outside, in the Ronald McDonald Care Mobile. The Ronald McDonald Care Mobile was temporarily granted to Every Child Pediatrics to provide an expansion of services through virtual care from the Centennial High School SBHC to students at Lincoln. The Ronald McDonald Care Mobile has been on site at Lincoln since January 2018.  
Longstanding nonprofit Every Child Pediatrics will operate both centers. The Lincoln health center will include an exam room, mental health office, two virtual care rooms, a lab, an observation room, a nurses and health tech office and reception welcome area. Families will enter from an exterior door. Like the Centennial location, the center will be open to all PSD students who are enrolled and consented for care.  
"Every Child Pediatrics is extremely excited to serve the Lincoln students and entire PSD student body with the renovation of a classroom space to create an in-building location for medical and mental health services," said Merry Hummell, Every Child Pediatrics employee and director of the centers. "This expansion will provide ease of access for students and include expanded services, such as immunizations and more robust oral health services."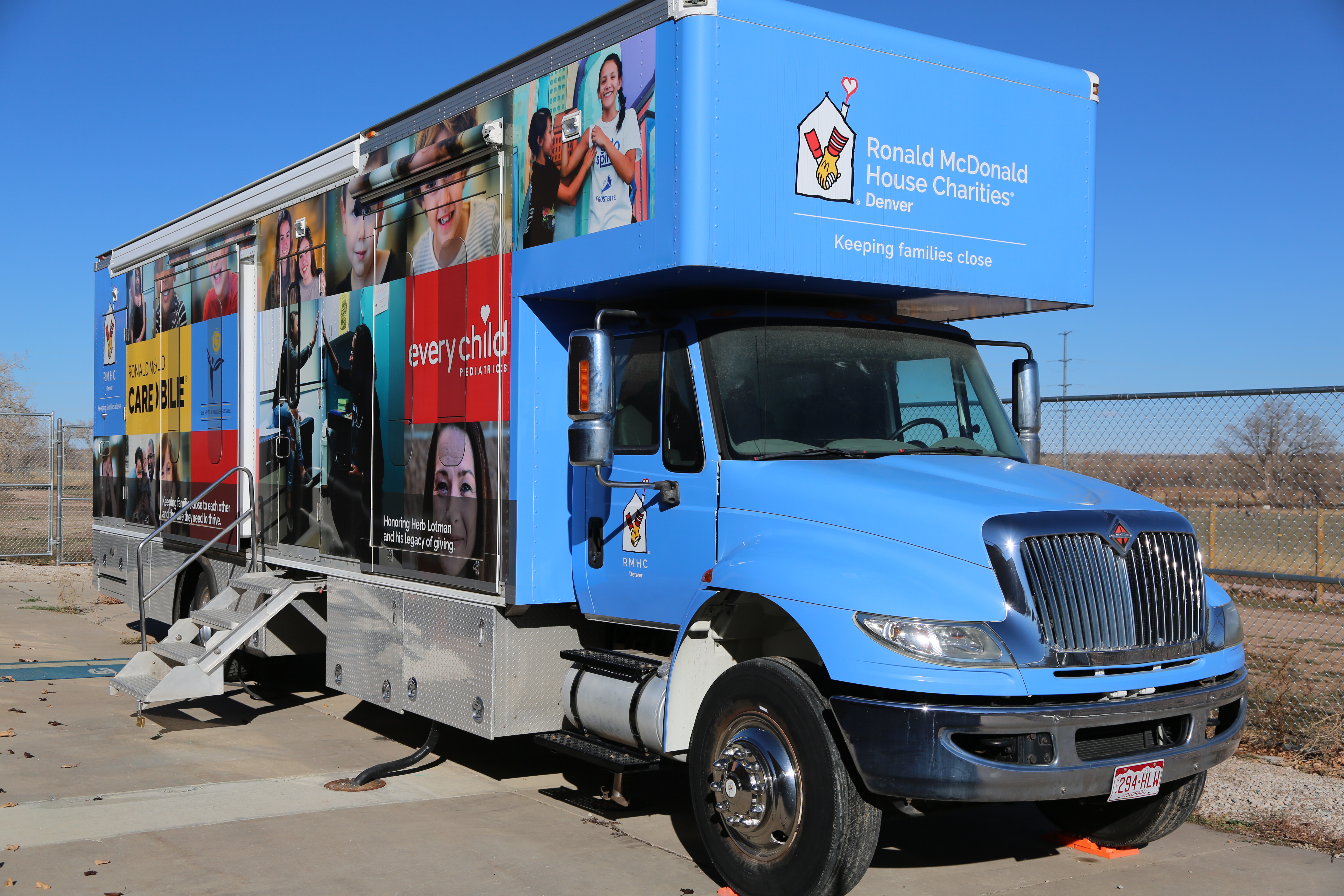 The Ronald McDonald Care Mobile will continue to operate outside of Lincoln as normal, offering virtual care and some in-person services until Oct. 31. At that point, the care mobile will close, and services will shift to the Health and Wellness Center at Centennial High School, 330 E. Laurel St., as construction continues at Lincoln. 
"Having a School Based Health Center at Lincoln is such a great opportunity for our Lincoln students and the greater PSD community," said Penny Stires, principal of Lincoln Middle School. "We are always looking for ways to close equity gaps for our students and families. This is just one service we can collaborate with health experts on to provide services onsite that benefit kids." 
Hummell and Stires emphasized that school-based health centers such as those in PSD are grounded in preventative care – with a goal of helping students be healthy so they can learn. When students don't have their basic needs met, such as access to healthcare, food and housing, they may struggle to engage in school and be successful. 
"The Ronald McDonald Care Mobile has been a game changer," Stires said. "For families who cannot take time off of work to get a sports physical, for example, it has opened connections with students in school for extracurricular activities." 
For nearly 30 years, licensed clinical professionals at the Health and Wellness Center at Centennial High School have provided integrated and comprehensive medical and mental health services to PSD students. 
Like all medical and mental health facilities, the SBHC's in PSD require parental consent and enrollment for services, signed by a legal guardian. If a student is 18 years or older, the student can provide consent for themselves. However, there are a few exceptions under state of Colorado statutes. For example, students who are ages 12 or older can self-consent for services attending to their mental health; and any student, regardless of age, can consent to reproductive health care.   
To learn more about the Health and Wellness Centers at Lincoln Middle School and Centennial High School, visit the Health and Wellness web page or check out Every Child Pediatrics web page. 
---
Services provided 
Annual well-child exams and care/sports physicals 
Diagnosis and treatment for sick visits, colds/flu, infections, sprains, wounds, rashes etc. 
Management of chronic health conditions, such as asthma and diabetes 
Health and wellness planning for adolescents 
Prescriptions and in-house lab tests  
Dental screenings and referrals 
Counseling for mental health issues and resiliency building including validated health screenings and treatment for: depression, anxiety, substance use and more 
Health education and awareness campaigns 
Health needs assessments using state-of-the-art technology 
Referrals to other medical and mental health professionals, as necessary 
---
Minors and healthcare services 
Colorado HB 19-1120 was signed into law and went into effect on May 16, 2019. HB 19-1120 lowered the age of consent for psychotherapy services from 15 years old to 12 years old or older. Per Colorado Revised Statute 12-43-201 (9)(a) "a minor who is 12 years of age or older, with or without the consent of the minor's parent or legal guardian," may consent to receive psychotherapy services "if the mental health professional determines that: (a) the minor is knowingly and voluntarily seeking such services, (b) the provision of psychotherapy services is clinically indicated and necessary to the minor's well-being."  
Per Colorado Revised Statute 13-22-105, minors can self-refer/consent to the following services: contraceptive services, sexually transmitted infection services, prenatal care and general medical care for the minor's child. Parental consent is not required in any medical facility in the State of Colorado for these services.    
As part of its many services, Every Child Pediatrics' Health and Wellness Centers provide fact-based reproductive health/contraception information and counseling, contraception, sexually transmitted infection counseling and testing and prenatal care. Research shows that teens are much more likely to share important health-related information with trusted adults, including student-based health center staff. The Health and Wellness Center staff strongly encourage adolescents to engage in an open dialogue with their parents/guardians about all aspects of their health care.