A kindergartner recently walked up to a Poudre School District teacher nervously wringing her hands. The teacher waited eagerly to hear what she had to say.
"Thank you for the boots," said the young student quietly. "I wore them yesterday and they are really cozy."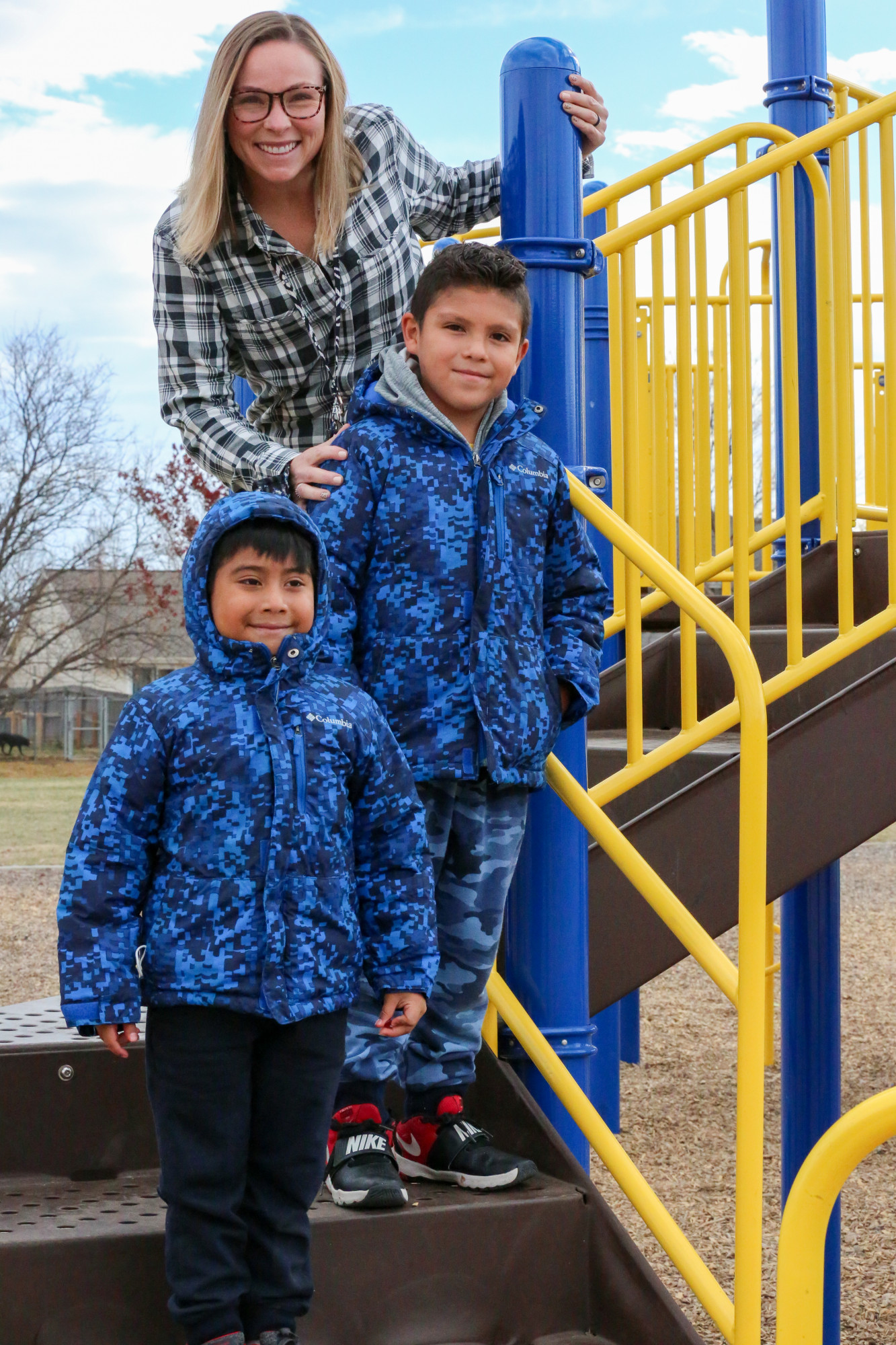 In a year unlike any other, businesses and organizations continue to step up to help PSD kids, including the North Fort Collins Business Association (NFCBA), which has set out to keep kids warm this year, rising above obstacles like supply chain issues.
NFCBA has provided coats and boots to PSD students for almost 15 years. The Coats and Boots program, which began in 2006 at one school, now provides children at 28 PSD elementary schools - roughly 1,000 students each year -  with coats, boots, hats and gloves to protect them from Colorado's winter weather. NFCBA's goal is that no student in PSD should go without winter clothing.
"If we only change a few kids' lives by giving them a new coat and a pair of boots, it will be well worth it," said Don Butler, NFCBA director for Coats and Boots. 
This year, NFCBA delivered boots to students in October, but hit a snag with the coat delivery, with some coats stuck on a barge in the ocean due to supply chain issues. As a result, there were only enough coats for students at Irish and Putnam Elementary Schools.
Butler set out to find more coats for the rest of the students. Scheels responded by expediating an order for coats, and together with Jax, orchestrated a smooth delivery of enough coats for the students. After the original order of coats on the barge arrive, Jax will store them for distribution next winter.
"Scheels and Jax were huge partners in this endeavor," said Butler. "Thanks goes out to our generous community supporters. We are grateful for the partnership between North Fort Collins Business Assocation's Coats and Boots and Jax Outdoors."
The Coats and Boots  program has been a constant program during uncertain times. PSD, students and staff thank the NFCBA  for the warm clothing and generous support!

"The resources provided for our students help them thrive and feel safe inside and outside of school," said Abby Himlie, Dunn Elementary School principal.

"We at PGA would like to thank you from the bottom of all our hearts for continuing to provide our students with much needed coats and boots this year," said Cheryl Olson, principal of Poudre School District Global Academy. "We are so grateful for all that you do to support our children and community.

"Our families appreciate all you do for them. It means a lot to us," shared Kristin Stolte, principal of Linton Elementary School. "We always remember how grateful we are when our kids are wearing their coats or boots."

"The Coats and Boots program at Irish has evolved from a support resource into an essential community partnership. It's not just warm clothes NFCBA provides; they provide equal access to learning. Thank you, Coats and Boots," said Lindsay Mozer, principal of Irish Elementary School. "Irish families have a reliable source of relief from the hardships of the Colorado winters so that kids can learn, grow, and play no matter their background or social economic status."

"We are thrilled to receive a coats and boots donation each year from the North Fort Collins Business Association. They do great work supporting the needs of students within our schools," shared David Patterson, principal of Beattie Elementary School. "Our students and families often request a coat and boots. Our students are excited to pick out a coat, and they treasure it."