PSD Food Allergy Guide Book
PSD recognizes the needs of the growing number of PSD students with potentially life-threatening food allergies and harmful food intolerances. As public educators, PSD recognizes its responsibility to develop a safe environment for students with life-threatening food allergies.
The PSD Food Allergy & Anaphylaxis Advisory Committee is a collaborative working group comprised of parents, nurses, and PSD administration in order to provide safety guidelines and practices for schools with students with allergies.
PSD School Forms
School Lunch and Modifications
Visit the PSD Child Nutrition website for information on special needs, ingredients menus. See below for meal modification request forms.
Meal Modification request forms
Medical Statement of Dietary Disability
Child Nutrition Roles and Responsibilities
Food Allergy Resources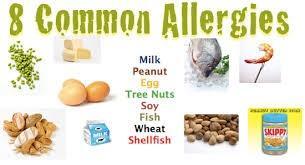 FARE (Food, Allergy, Research & Education website)
FAACT (Food Allergy & Anaphylaxis Connection Team website)
CDC (Center for Disease Control and Prevention)
Management at School  
Transportation Roles and Responsibilities
Classroom
Substitute Teachers: Within our district, substitute teachers are made aware of food allergy/anaphylaxis/emergency care by online modular training and onsite student specific information communicated at the beginning of each assignment. Many schools require high usage substitutes to receive anaphylaxis and emergency response training and delegation.
Family and Student
The 504 Plan - The 504 Plan takes its name from Section 504 of the Rehabilitation Act of 1973, a federal law that prohibits schools that receive federal funding from excluding or otherwise discriminating against a student with a "disability" solely on the basis of that disability. This plan is created when the standard school policies and procedures do not meet the needs of the student. It outlines accommodations in the classroom and other locations or activities that achieve the goal of providing a safe educational environment. It details the roles and responsibilities of the school educators, parent and student.
Additional Information