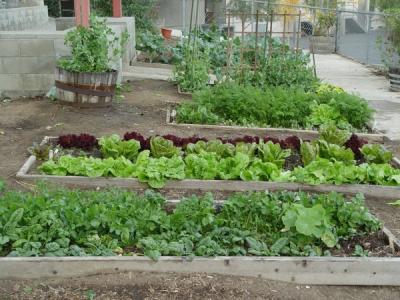 School gardens are a great way to incorporate wellness into curriculum. Students learn about food, the environment, and a healthier lifestyle that includes making nutritious food choices. Several schools including Rice, Beattie, Lab School, and Olander Elementary Schools boast thriving school gardens.
Interested in learning more? Check out the PSD School Garden Resource Packet
Want to apply for a school garden? Schools interested in starting a garden must apply for one by submitting a PSD Facilities Guidelines and Proposal Packet.
Learning Gardens 
The Kitchen Community is collaborating with PSD to offer learning gardens. More information and the application is posted on The Kitchen Community webpage - click here to access it. Applications and questions can be submitted to Hilary Peterson at hilary@thekitchencommunity.org.
Whole Foods is also offering grants for school gardens. Read more on the Whole Foods website and apply here.
Schools interesting in starting a garden also need to submit a Project Proposal form to PSD Facilities. The first two pages should be submitted to Pete Hall, executive director of PSD operations.