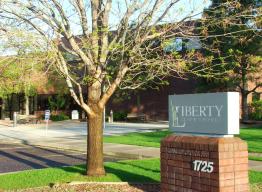 Liberty Common School (K-6)
Address: 1725 Sharp Point Drive, Fort Collins 80525
Phone: 970-482-9800
History and Culture
Liberty Common School is one of five Poudre School District authorized charter schools. Strong staff, student, parent, and community involvement focuses on robust academic enrichment to support students' success in college and in life. Admission to the school is by lottery. Children of all Colorado residents are eligible to attend Liberty Common School.
Academics and Activities
Elementary K-6 programs provide the foundation of the core knowledge sequence, encompassing language arts, Singapore mathematics, science, history, geography, fine arts, grammar, Latin and physical education. Classic literature is read extensively. 
Extracurricular Activities
Extracurricular activities include academic competitions and athletic activities, with professionally coached teams in soccer, volleyball, baseball, basketball, track and field.