From guest readers in classes to readathons and book exchanges, Read Across America Day in Poudre School District was a non-stop celebration of all things literacy.  
Read Across America Day, observed on March 2 every year, is an opportunity to promote a love for reading while recognizing literacy as an important building block for lifelong learning. Many schools throughout PSD celebrated reading not only on this special day but all week long!
Although it's more common to recognize Read Across America Day at the elementary level, high school students and volunteers demonstrated the importance of literacy for all ages at Beattie Elementary School. 
A group of Rocky Mountain High School students volunteered their morning to read to pre-K and second-grade classes. Whether they planned to share their favorite childhood books or found a new story for this occasion, it was a valuable experience for everyone involved.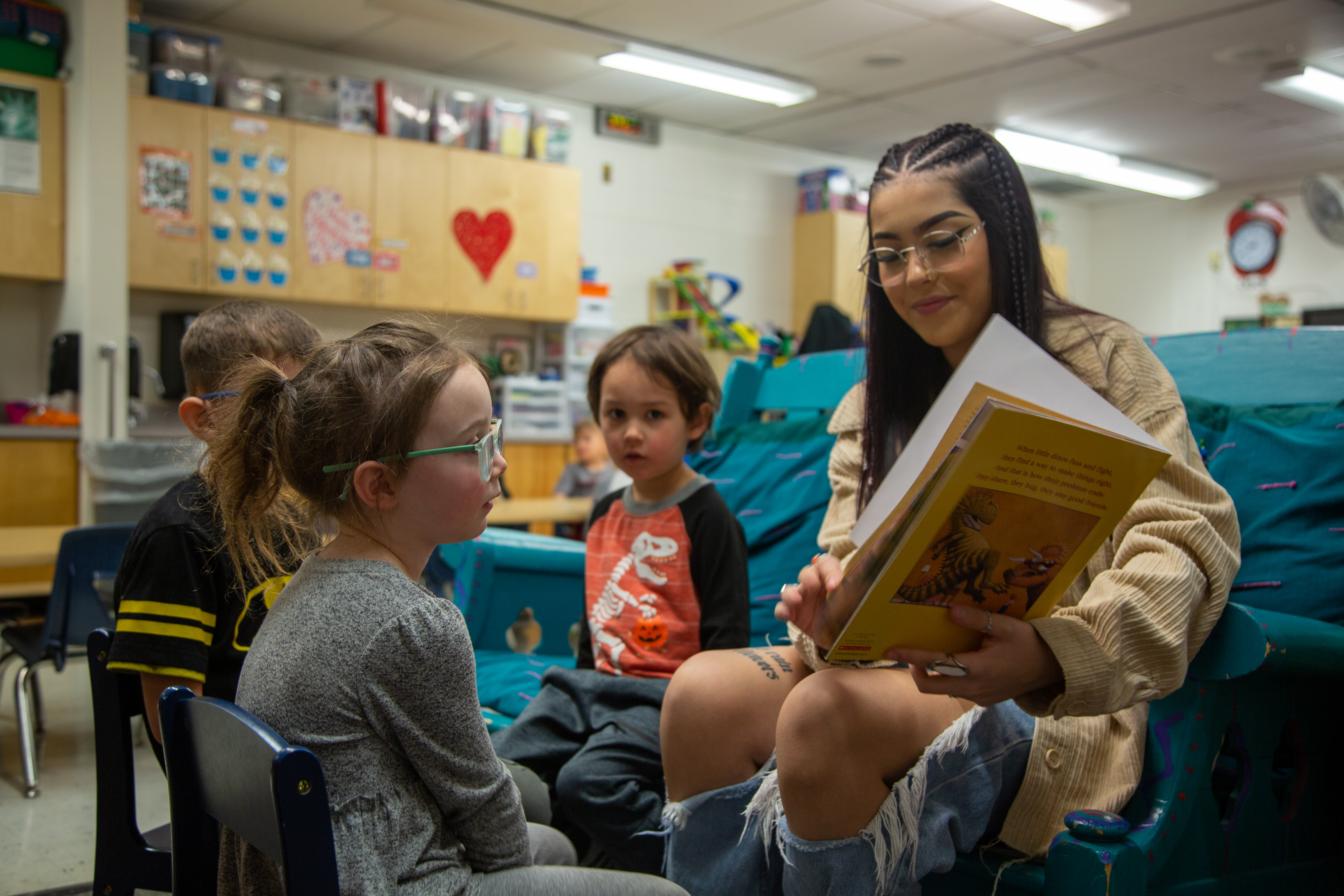 Madison Maldonado said she was amazed to see how the students supported and uplifted each other during story time and all the thoughts they shared while reading. As a former Beattie preschool student, she could see herself in the students and found it interesting to reflect on how much she has changed since she was in preschool. 
"It made me want to be little again," said Maldonado. "It was nice. Now that I'm older, coming back and saying well, I once was like these students, reminds me that I'm still a kid in some ways." 
Stefan Volk, another RMHS student volunteer, kept students invested in reading by asking questions to his group of students. He shared the book "Dragons Love Tacos" and had a great time reading this story for the first time alongside the students.  
"I picked a book I haven't read before so I would have the same experience that they were having if they haven't read it too," said Volk.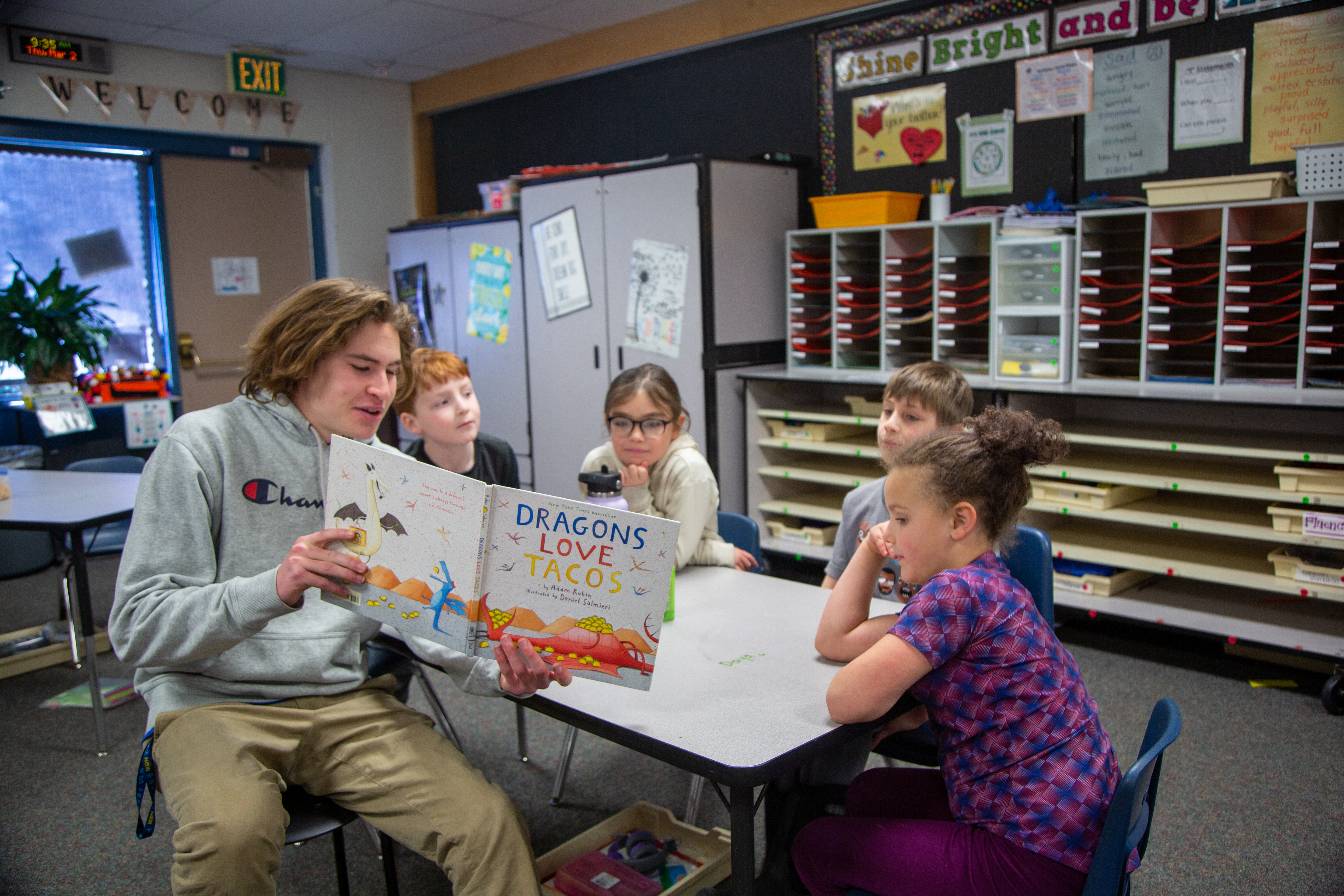 The festivities continued throughout the day, and students had their weekly visit from Paws for Tales. This nonprofit is a group of volunteers who bring therapy dogs to schools and help young readers gain confidence. Paws for Tales visits Beattie every Thursday, and this year it happened to line up perfectly on Read Across America Day.  
"I think this helps us get better at reading," said Leo Snelling, a second-grade student, after he read to the Paw for Tales dog Paddington. "My favorite part is reading fun books to the dogs. I think my favorite book to read is 'If You Give a Mouse a Brownie' because Paddington really liked that book."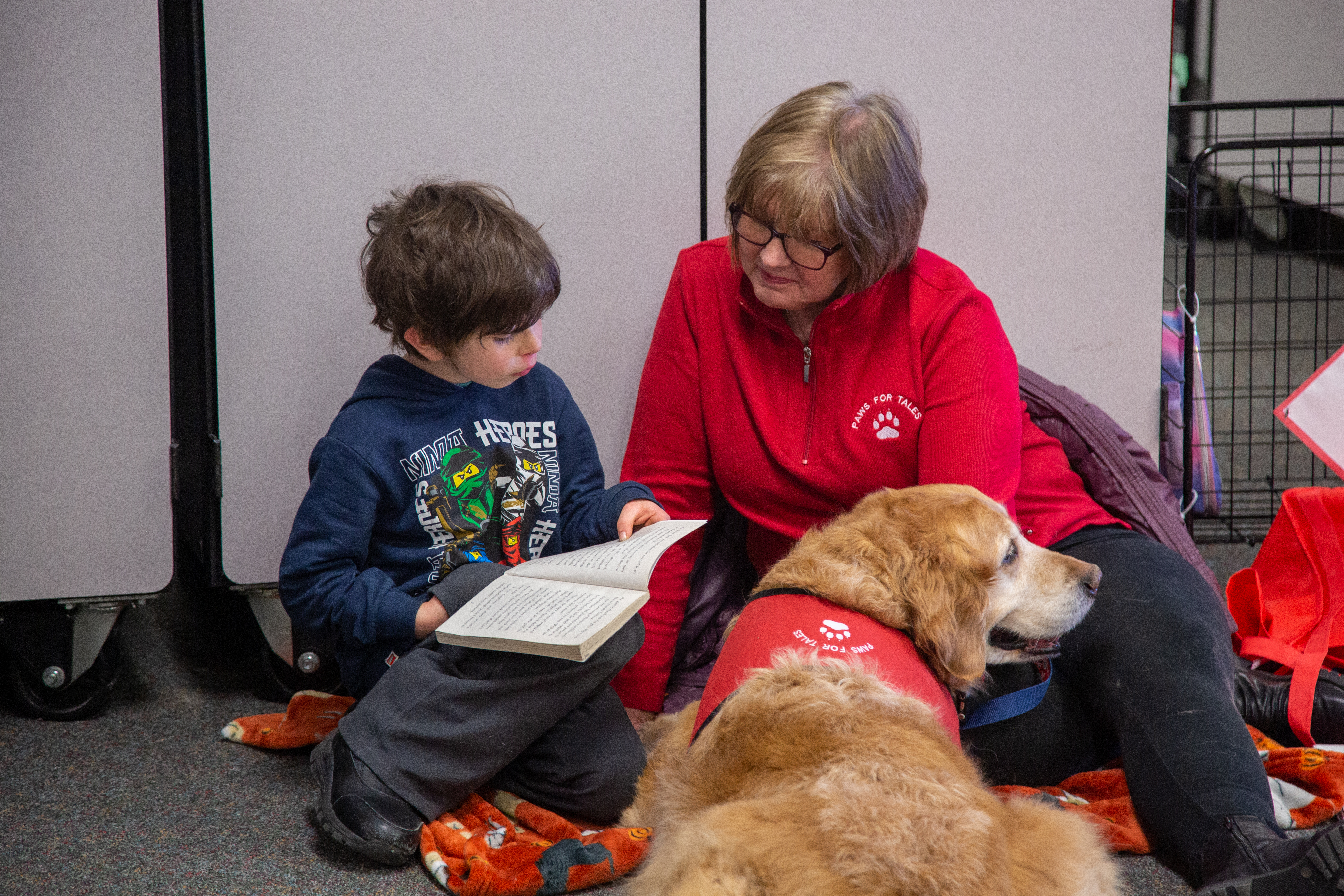 Students meet new dogs and find favorite stories as they read to the volunteers and become better readers. While dogs patiently listen to the stories without criticism or correcting mistakes, the volunteers can assist students if they struggle, especially with words they might not know. 
"Reading with a dog is just like reading with another person other than you're reading to a dog and a person with Paws for Tales," said Addie Avitia. "They help me out with words that I'm trying to figure out while reading."