Student Services' programs benefit students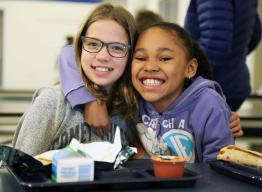 Student Services provides several programs to benefit students' physical and mental health.  Student Services supports a variety of disciplines and services such as: School Counseling, Behavior Intervention, student Mental Health, Threat Assessment, Sexual Assault Resource Team , Audiology, Health services, Crisis Response, Title IX, and Section 504/ADA Compliance.
Service Animals
District students and employees who wish to be accompanied on an ongoing basis in District schools, other facilities and/or vehicles by a service animal or service animal in training shall provide at least ten (10) working days' advance written notice to the appropriate District Section 504/ADA Compliance Officer. Once notice/request is received, a meeting will be held at the receiving school or department.
PSD Policy ADG – Animals in District Facilities and Vehicles