Poudre School District summer school and enrichment programs information are available here, along with programs through PSD community partnerships. Information is posted when available so please check back often.
Summer Programs______________________________
2023 High School Summer School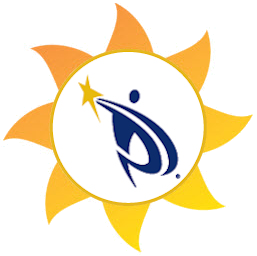 Registration for PSD High School Summer School opens Wednesday, March 1, for the first session and Friday, May 12, for the second session. Classes are free for PSD high school students. Those interested should check with their school counselor to make sure they sign up for the right courses and to sign out a laptop. 
PSD students completing the 8th grade this year may take classes for high school graduation credit. Out-of-district students may attend PSD summer school classes for a one-time fee of $200.

2023 High School Summer School (online classes only) 
Session 1: Begins 8 a.m. Monday, April 3, and ends 3 p.m., Thursday, May 25. 
Session 2: Begins 8 a.m., Thursday, June 1, and ends 3 p.m., Friday, June 29.

For complete information about courses and to register online, please visit the PSD 2023 High School Summer School website. 
Mathematics Support for K-8 PSD Students
Gov. Jared Polis announced that Colorado will make Zearn, a K-8 online math support platform, available to Colorado schools. PSD is working with Zearn to provide all current K-5 students, as well as 6-8 students currently taking a mathematics course in quarter 4 of the 2022-23 school year, access to use Zearn over the summer. 
You can log in to Zearn by finding the Zearn icon on your child's Clever portal using their lunch ID and password. See the following guides on logging into applications through Clever using a PSD device or personal device. 
The Zearn Summer 2023 Math Intensive Series teaches students foundational skills in 4- to 6-week sequences. Additional information about Zearn is available on the Community Tech Portal.
Genius Week May 30-June 2
Genius Week, designed for highly-motivated students finishing grades 5-8 this year, will be held May 30-June 2 at Lesher Middle School, 1400 Stover Street, Fort Collins.
Non-traditional, creative and challenging classes will be offered during morning afternoon and full-day sessions. For more information about courses, registration, cost and additional details, visit the Lesher Genius Week website.
Youth Police Academy May 30-June 2
The Youth Police Academy is open to high school students (grades 9-12) who want to learn more about what police officers do like crime scene investigation, defensive driving, K-9 activities and more. YPA will be held 8 a.m. to 4:30 p.m., Tuesday, May 30, through Friday, June 2, at Fort Collins Police Services (FCPS).
Interested students should contact the SRO at their school or Corporal Erich Weis at eweis@fcgov.com. Application instructions are available in the school SRO office, school counseling office and at the Fort Collins Police Services. YPA is sponsored by FCPS, the Larimer County Sheriff's Office and the PSD Security Department
PSD STEM-X Camps June 6-17 
Registration opens Monday, April 3, for PSD STEM-X (science, technology, engineering and mathematics) summer camps, which will be held at June 5-9 at Poudre High School, 201 Impala Drive, Fort Collins, and June 12-16 at Preston Middle School, 4901 Corbett Drive, Fort Collins.
Classes available:
Early elementary grades 1-3
Elementary grades 4-5
Middle school grades 6-9
For more information and to register, visit the STEM-X website.
 
PSD Summer Music Program
The Poudre School District Summer Music Program is open to any student currently in fifth grade through graduating seniors. Classes are taught by professional music educators – often, the teachers students will have either in middle school or high school.  For that reason, we recommend that students attend the site closest to their home school – students will not only get to know their future music teachers, but many of the students that will be in their band and orchestra classes in the fall.
Three class levels are offered:
Beginning classes, July 17 - Aug. 4: For students who have never played an instrument before. These classes are generally taken by students entering sixth grade in the fall, but from time to time older students will want to learn a second instrument - or may have missed joining band or orchestra as a sixth grader. We do not allow students younger than fifth grade (current grade) to participate without special allowance. Register here on the PSD Summer Music website.
Intermediate classes, July 17 - Aug. 4:  For students that have played an instrument for one or two years, usually students who will still be in middle school next year. Sometimes students who are going into sixth grade who have taken private lessons, or received other instruction are allowed to participate in the intermediate program. Register here on the PSD Summer Music website.
Students in Grades 8-12 to Perform "Mamma Mia!" Summer Musical 
Commitment: Students in grades 8-12 are eligible to participate. Those interested need to be available for rehearsals and performances from June 29-July 23. 
Rehearsals: June 29-July 19 at Fossil Ridge High School, 5400 Ziegler Road in Fort Collins -  8:30 a.m.-4:30 p.m. weekdays at Fossil Ridge High School, (no rehearsals July 3 and 4). Limited conflicts can be listed on the application form.
Performances: July 20-23 at Fossil Ridge High School - Performance dates include weekends.
More information about auditions and applying for positions along with deadlines are on the PSD Summer Musical website.
Community Learning Opportunities_______________
Resources listed are offered by community partners. If you have questions, please contact them directly. 
Poudre River Public Library Summer Reading Challenge
Have fun with books all summer with a Bingo-style challenge that incorporates STEM, art, writing, mental health, and of course, reading!
The "All Together Now" summer reading challenge is on and there's a new app to make it easier to participate and track your activities. If you prefer, printed materials about the challenge are also available at your library branch.
Learn more about the Poudre River Library's summer reading challenge here. >> 
CSU Summer K-12 Programs
Colorado State University is offering a wide-range of classes and camps for kindergarten through high school students. Categories include:
Animals and Environment
Arts and Human Sciences
Industry and Leadership
Interdisciplinary Programs
Science, Technology, Engineering and Math (STEM)
Sports programs and more
Visit the CSU K-12 Summer website for more information.
City Reduced-Fee Program for Family Activities
The City of Fort Collins offers a reduced fee program for qualified families to purchase passes and pay for activities (community centers, pools, Recreator activities, sports teams) at a significantly reduced price. Families who qualify for the PSD free or reduced meals program are eligible for the city program by submitting their PSD free or reduced meals notification letter from the current school year.
Families who did not keep their original PSD eligibility letter may get a replacement letter by contacting Linda Graham, PSD Child Nutrition office manager, at 970-490-3568 or lgraham@psdschools.org. Learn more about the program and how to apply on the city's Reduced Fee Program web page. 
Fourth Graders - Get Your Free Pass and Explore!
Every Kid Outdoors Program gives all fourth grade students and their families free access to public lands. Go to the Every Kid Outdoors Program website to learn more!