PSD Child Nutrition is serving free summer meals this summer. Learn more on their web page. >>
Poudre School District summer school and enrichment programs information will be available here, along with programs through PSD community partnerships. Information will be posted when available so please check back often.
PSD summer programs _____________________________________
 
2022 High School Summer School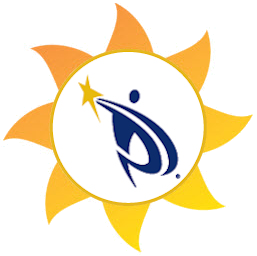 Registration for PSD High School Summer School is now open to all high school students currently enrolled in a PSD school. Summer school classes are free this year.
The first session of online classes begins April 1. Interested students should check with their counselor to make sure they sign up for the right courses. 
PSD students completing the 8th-grade this year may also take classes for high school graduation credit. Out-of-district students will not be accepted this year.
Session 1 (online classes only): Begins 8 a.m. Friday, April 1 and ends 3 p.m., Thursday, May 26. 
Session 2 (online classes only): Begins 8 a.m., Wednesday, June 1, and ends 3 p.m., Friday, June 24.

For complete information about courses and to register online, please visit the PSD 2022 High School Summer School website. 
Youth Police Academy 
High school students interested in police work have an opportunity to learn firsthand about crime scene investigation, defensive driving, K-9 activities and more during this summer's Youth Police Academy.
The 2022 Youth Police Academy will be held 8 a.m. to 4:30 p.m. each day, May 31-June 3, and is open to students in  grades 9-12. Application instructions are available in the SRO office, school counseling office or at Fort Collins Police Services. 
Interested students should contact their school resource officer or Corporal Keith Maynard at kmaynard@fcgov.com.
The Youth Police Academy is a collaboration between the Fort Collins Police Services, Larimer County Sheriff's Office and the Poudre School District Security Department.
PSD STEM-X camps June 6-17 
Registration is now open for PSD STEM-X (science, technology, engineering and mathematics) summer camps, which will be held at Poudre High School June 6-10 and Preston Middle School June 13-17.
Classes are available for:
Early elementary grades 1-3
Elementary grades 4-5
Middle school grades 6-9
For more information and to register, visit the STEM-X website.

PSD summer music - beginning and intermediate programs
Beginning classes are for students new to band and orchestra instruments, while intermediate classes are for students in middle school who already play a band or orchestra instrument.  
Who: Students who will be in a PSD middle school
When: Monday through Friday, July 18 - Aug. 5
Cost: There is no fee, but there is an option to donate to support the program.
Schedule and details are available on the Summer Music website.

Community learning opportunities _____________________________
Resources listed are offered by community partners. If you have questions, please contact them directly. 
 
CSU Cyber Security Summer Camp for Girls 
The State of Colorado Cyber Security Center at Colorado State University is offering a free camp for girls in grades 9-12 in August. Details:
When: Aug. 1-5, 9:30 a.m. - 3:30 p.m.
Location: CSU Computer Science building, 1100 Center Avenue Mall, Fort Collins
Lunch and snacks will be included!
A limited number of spaces are available. The deadline to apply is Monday, May 30. For more information or to apply, visit the CSU Cyber Camp web page. 
Boys and Girls Club of Larimer County 
Summer program activities give youth the opportunity to participate in arts and recreation while receiving academic enrichment and support. Programs begin June 6. Fee waivers for the one-time registration fee may be available. Visit the Boys and Girls Club of Larimer County website for information. 
Summer reading challenge - "Sail into Summer Fun at the Library"
The Poudre River Public Library District challenges kids and adults alike to read over the summer. Participants can read their way to great prizes and participate in fun learning opportunities. Learn more about the challenge on the library website.