Programs and services for families with young children
Mission: We empower our community's eligible children and families to build a foundation for learning, as measured by their readiness for kindergarten and beyond. 


ECE Hours
Fullana Learning Center  hours are 8 a.m. to 4 p.m., Monday through Friday. Blue locked drop-boxes are available for families to drop off paperwork when the center is closed.
 All visitors to Fullana Learning Center must wear a mask.
What do we offer?
No-cost and tuition-based Preschool programs for children ages 3* to 5
Highly-qualified licensed teachers who partner with families to offer the best services specific to each child.
Programs and learning environments that help our young children become emotionally strong, skilled and ready for kindergarten.
Home visits, parent education and mentoring for families
Screenings
Evaluations through Integrated Services
Services for families expecting a child and/or with children from birth to age 3)
Resources and community referrals
Slots available for no-cost preschool for the 2021 -22 school year! 
PSD preschool still has open spaces, and more families than ever may qualify! Families interested in a high-quality preschool program are encouraged to apply. 
Learn more about qualifying factors on the Apply for ECE Programs/Preschool web page.
Additionally, PSD gives no-cost family coaching and support for pregnant women and the families of children zero to three-years-old. Currently there are slots open for families expecting a child or whose child is not yet preschool age.
Options for PSD preschool include: 
In-person preschool classes at most PSD elementary school sites.
In-person preschool classes at local neighborhood and community partner sites. 
Please inquire about slots or locations available at 490-3204 or psdece@psdschools.org. 
ECE staff are available to assist families with applications  at 220 N. Grant Ave. in Fort Collins.  Staff can also assist families by phone and email with the online registration/enrollment. 
Cost and availability
Many options are available to meet family schedules and needs, including:
Full and half-day no-cost spaces for families that meet admission criteria
Unlimited no-cost spaces for children who qualify for special education services
A limited number of half-day, four-day-per week tuition spaces
 2021-2022 tuition rates:
One-time, non-refundable enrollment fee of $50, is due upon placement acceptance
$3,528 or $392 per month for 9 months for a 2 hour and 45 minute class
$3,825 or $425 per month for 9 months for a 3 hour and 30 minute class
*Children must be 3 years old by October 1 of the year of enrollment for  Colorado Preschool Program and tuition-based preschool. Children are eligible on their 3rd birthday for Early Childhood Special Education/Integrated Services and Head Start. Children who are school-aged 5 or age 5 by October 1 are not eligible for preschool services.
Hours and locations: 
Hours at each early childhood school site vary by location. 
Fullana Learning Center (Monday-Friday from  8am-4pm) 
220 North Grant Avenue, Fort Collins, CO 80521
 
ECE offices follow the school district's calendar for Thanksgiving, winter and spring breaks. 
ECE preschool classes locations: ECE Map of Locations 
Learn more about us!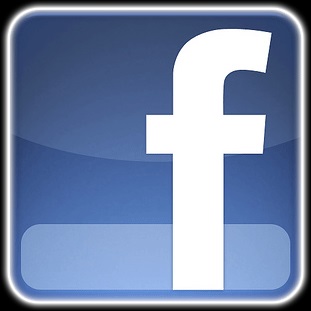 See what we're up to - follow us on Facebook!