Programs and services for families with young children

Mission: We empower our community's eligible children and families to build a foundation for learning, as measured by their readiness for kindergarten and beyond. 
Nov. 23- winter break: ECE shifts to A/B in-person model; Fullana Learning Center open to the public one day a week
Nov. 23-24, preschool teaching team members will provide asynchronous remote instruction and communicate with ECE families to prepare them for the upcoming change to preschool schedules and class sizes.

Beginning Nov. 30, all preschoolers will attend school in-person two days a week following an A/B schedule at their regularly scheduled time and in their regularly scheduled classroom.

ECE parents/guardians can expect to receive their child's A- or B-group designation from their preschool teacher soon.

Continued in-person preschool aligns with PSD's commitment to provide in-person support to enrolled children with high needs.

Nov. 23 - winter break: Fullana Learning Center is open to the public for appointments and drop-in visits on Mondays (one day a week). Fullana staff can still be reached electronically and via voicemail 8 a.m. to 4 p.m., Monday-Friday.
Slots available for preschool for the 2020 -2021 school year!
PSD preschool still has open spaces, and more families than ever may qualify! Families interested in a high-quality preschool program are encouraged to apply. 
 A child four-years-old will qualify for no-cost PSD preschool with the single factor of needing more language or social/emotional skill. Because many children have not been in preschool due to COVID, there is more likelihood they have gaps in their language or social/emotional skill levels now.  
Three-year-olds need three factors to qualify, and if family income has changed due to COVID, this factor may be a qualifier.
Learn more about qualifying factors on the Apply for ECE Programs/Preschool web page.
Additionally, PSD gives no-cost family coaching and support for pregnant women and the families of children zero to three-years-old. Currently there are more than 20 slots open for families expecting a child or whose child is not yet preschool age.
 
Options for PSD preschool include: 
Preschool classes at PSD sites that will begin remotely, and transition to in-person learning when conditions become safe for classes.  
PSD Virtual - an online only option for the 20-21 school year. For more information about these options, please read this letter to families or our Frequently Asked Questions document. 
In-person preschool classes at some neighborhood and community partner sites. This is subject to change based on current conditions.
ECE staff will be available to assist families with applications  at 220 N. Grant Ave. in Fort Collins on Monday from 8-4pm from 11/23 through winter break. Fullana will be closed during winter break from 12/18-1/3/2021. Everyone must wear a mask, maintain at least 6 feet of distance from others and follow other posted health protocols. We can also assist you by phone, email and online registration/enrollment. With COVID-19 restrictions in place, you can expect things to be a little different at Fullana. Please see this information sheet to help you prepare for what to expect at Fullana. 
Please inquire about locations at 490-3204 or psdece@psdschools.org. 
New online application process for 2020-21 school year
Due to COVID-19 building closure at all schools, the PSD Early Childhood Education (ECE) program has modified the way families can apply for programs to receive services.  
For the 2020-2021 program year, applications and enrollment forms are available on the ECE website. Forms can be filled out electronically and should be emailed to PSDECE@psdschools.org. The ECE team will notify families by email about their eligibility and/or enrollment status. Intake interviews will take place over the phone, rather than in-person.
Before the closure, the ECE application process was paper-based, and home visits and preschool learning took place in-person.  
 
What do we offer?
Preschool programs for children ages 3* to 5
Highly-qualified licensed teachers who partner with families to offer the best services specific to each child.
Programs and learning environments that help our young children become emotionally strong, skilled and ready for kindergarten.
Home visits, parent education and mentoring for families
Screenings
Evaluations through Integrated Services
Services for families expecting a child and/or with children from birth to age 3)
Resources and community referrals
Cost and availability
Many options are available to meet family schedules and needs, including:
A limited number of half-day, four-day-per week tuition spaces
Unlimited no-cost spaces for children who qualify for special education services
Full and half-day no-cost spaces for families that meet admission criteria
2020-2021 rates:
One-time, non-refundable enrollment fee of $50, is due upon placement acceptance
$3,528 or $392 per month for 9 months for a 2 hour and 45 minute class
$3,825 or $425 per month for 9 months for a 3 hour and 30 minute class
*Children must be 3 years old by October 1 of the year of enrollment for Head Start, Colorado Preschool Program and tuition-based preschool. Children are eligible on their 3rd birthday for Early Childhood Special Education/Integrated Services. Children who are school-aged 5 or age 5 by October 1 are not eligible for preschool services.
Hours and locations: 
Hours at each early childhood school site vary by location. 
Fullana Learning Center (Mondays 8am-4pm)
220 North Grant Avenue, Fort Collins, CO 80521
 
ECE offices follow the school district's calendar for Thanksgiving, winter and spring breaks. 
ECE preschool classes locations:  ECE map of schools and community sites.
Learn more about us!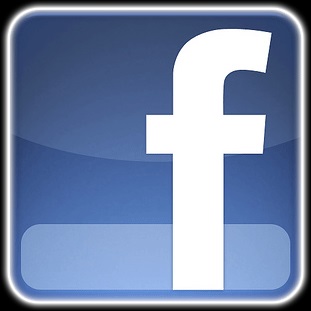 See what we're up to - follow us on Facebook!