Congratulations, to the 2023 graduating Poudre High School International Baccalaureate program graduates for earning full IB diplomas. These outstanding students exceeded the national and international averages for diploma completion, according to results released July 6, 2023, by the International Baccalaureate organization. 
Ninety-four percent of the IB senior class of 2023 earned their full IB diploma, which guarantees a minimum of 24 elective credit hours at many universities and translates to a savings of $5,000 to $12,000 in college tuition.  2023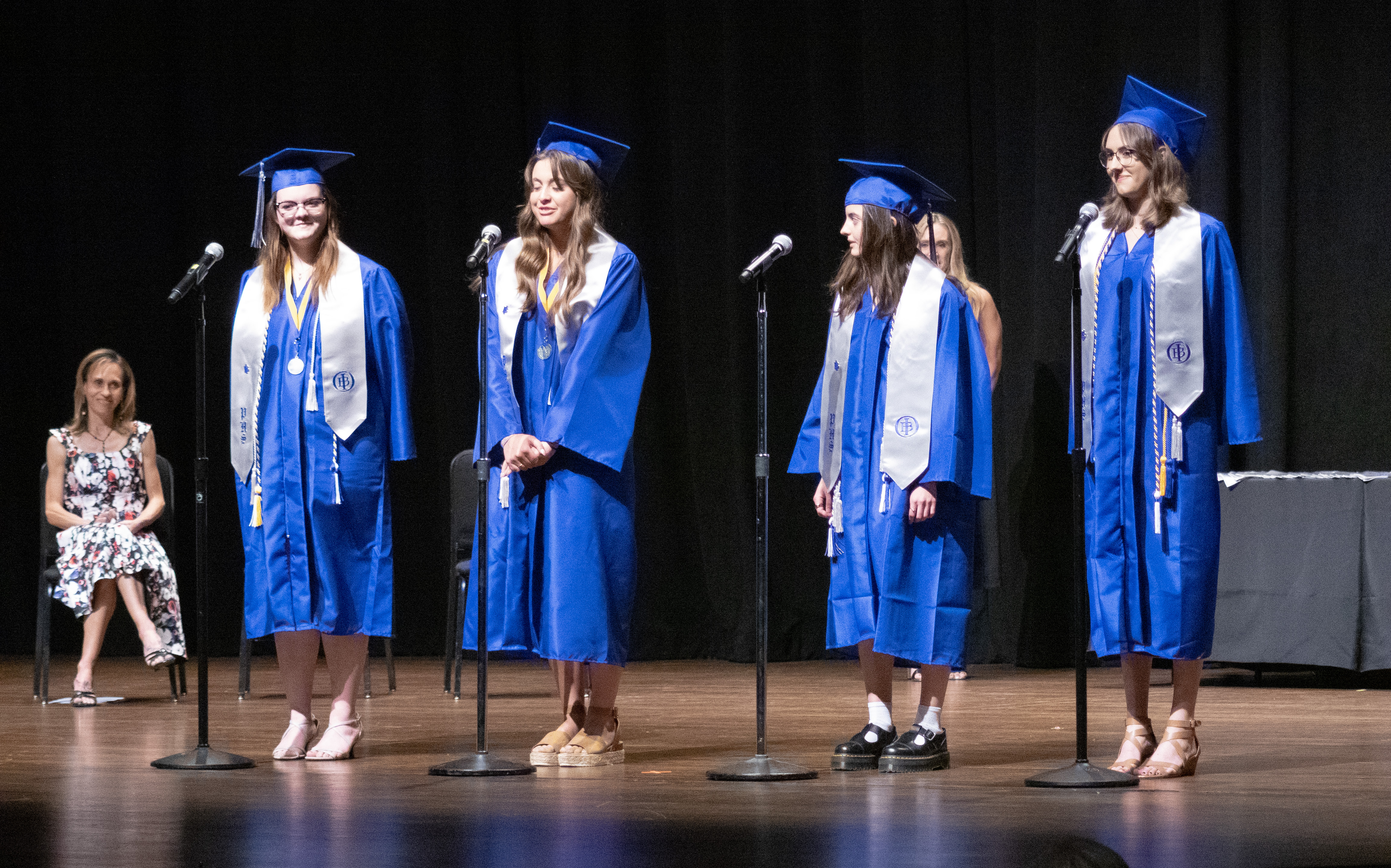 What's more, completion of the IB diploma  is evidence of participation in a program of study that challenges students academically, personally, and socially and prepares them with skills to work collaboratively; manage their time; think critically and problem solve; advocate for themselves and ask questions to understand and clarify ideas.
"We are proud of our graduating seniors who demonstrated solid academic achievement and global citizenship even while navigating disruptions in learning amid the pandemic," said Cori Hixon, PHS IB director and assistant principal.   
"Our dedicated IB staff recognize the benefits of an IB education for all students and the resulting statistics validate our belief that all students can participate in an IB education, regardless of ethnic or socioeconomic background."