Bamford Elementary School is open!
Bamford Elementary School celebrated its grand opening for the 2021-22 school year with a ribbon-cutting ceremony in August. Two fifth-grade student ambassadors give you a tour of their new school in this PSD TV video:
Update on summer 2021 work
Poudre School District has been hard at work making improvements at schools and facilities across the district that will benefit students, staff and the community. Major summer construction projects at several schools included updating heating and ventilation systems, roofing projects, new flooring, window and door replacements, installation of early childhood restrooms at five elementary schools and more. 
In addition, two new 26' X 34' video score boards were installed at district stadiums, and the French Field press box was completely remodeled. Read more about PSD 2021 summer projects in this news item.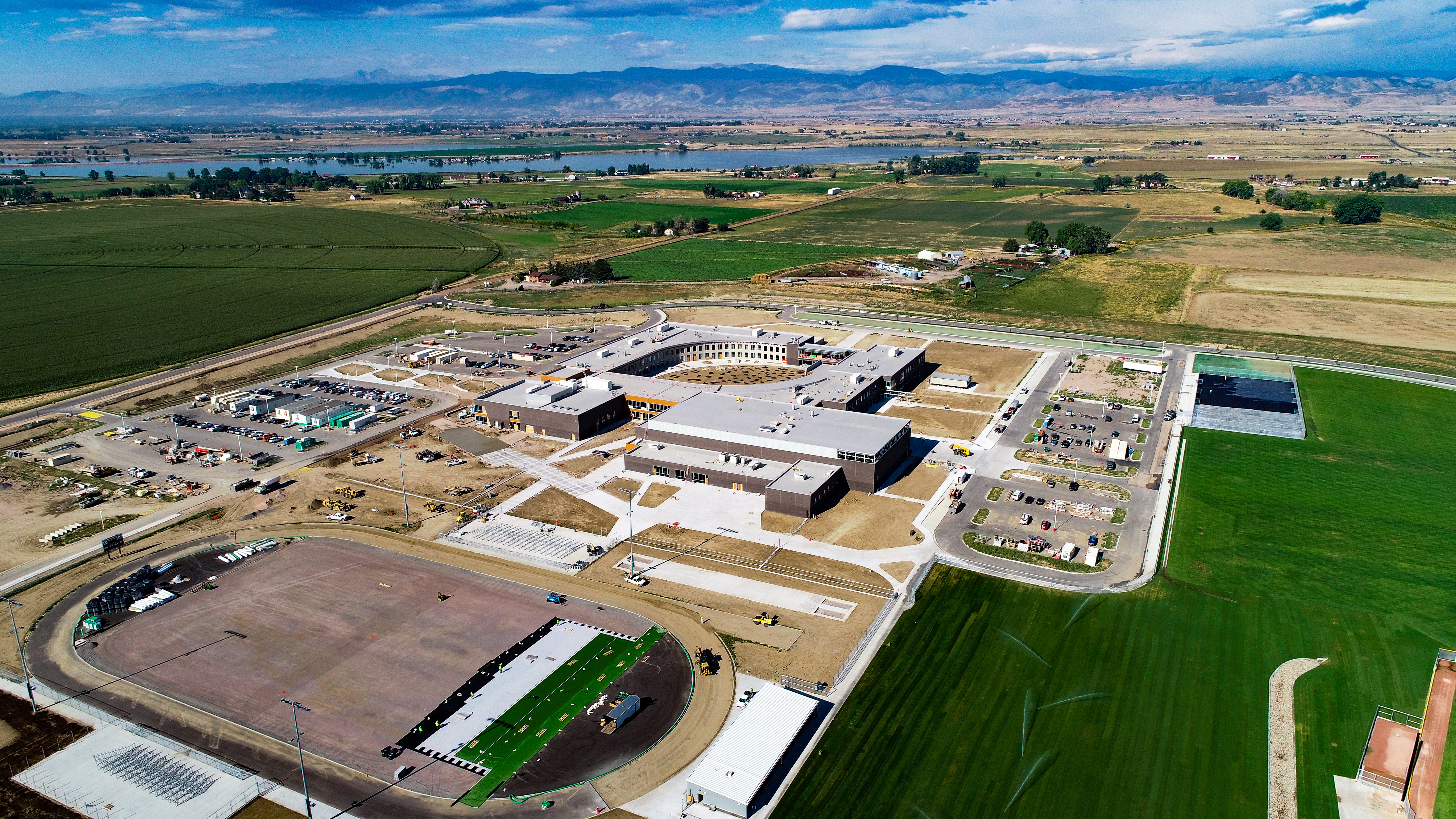 Voter-approved 2016 bond and mill levy override
The $375 million bond pays for building three new schools, an athletics complex, transportation maintenance facility, and an addition to Zach Elementary School. The bond also funds $40 million of improvements to existing schools. The $8 million mill levy override pays for operating costs of the new buildings, as well as technology refresh and other materials and operating costs associated with growth.
The new schools and facilities improvements are part of the district's long-range plan to accommodate anticipated student growth over the next few years.  Court cases delayed the work, but PSD ultimately prevailed in litigation in fall 2018. PSD's Board of Education approved the issuance of bonds in September 2018, clearing the way for construction.

2016 Bond
$375 million bond financing (no increase to current tax rate) pays for:
New Schools/Addition: $295.6 million

 

 

 

New Athletic Complex: $6.225 million
Transportation Maintenance Facility- North Terminal: $11.3 million
Ongoing Facilities Improvements: $40 million
Bond Issue Expenses: $2 million
Bond Project Coordination: $7.875 million
Bond Project Reserve: $12 million
New schools and construction
Facilities improvements
See the "Ongoing Facilities Improvements" list and schedule here.
$40 million:
School-based requests: $12 million
Facilities deferred maintenance: $28 million

2016 Mill levy override
$2 million - $8 million (phased in over two years) pays for:
Start-up costs for new buildings
School-based staff salaries (principals, assistant principals, Integrated Services coordinators, English Language Learners staff, mental health staff, school resource officers, Child Nutrition staff, etc.)
Facilities staff salaries 
Materials and equipment for operations tied to growth (buses, custodial, staff, etc.)
Technology refresh costs associated with growth