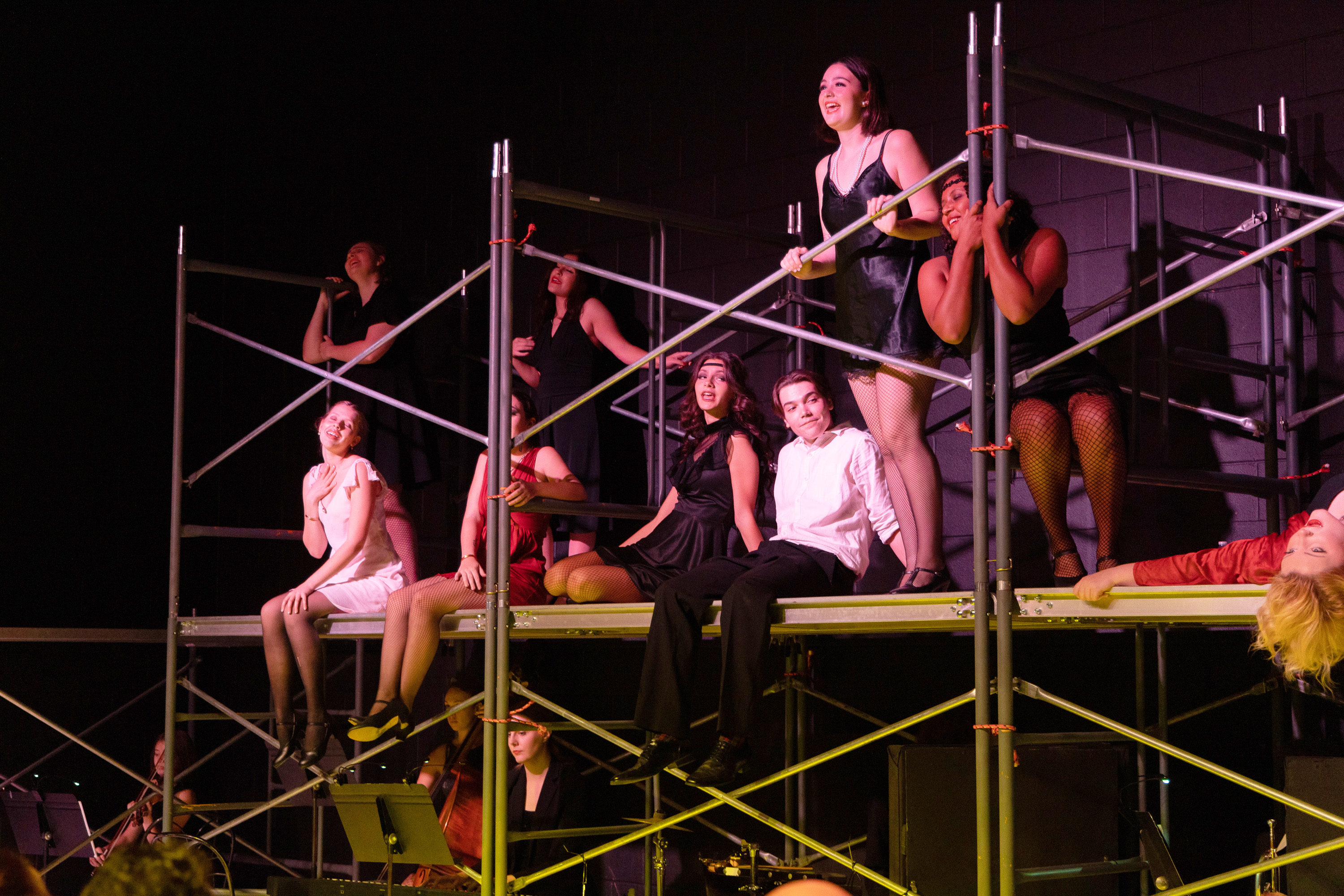 Anticipation filled the air before the opening notes of the musical "Chicago" rang out across a sea of nearly 5,000 people in the audience. Cast members, musicians and crew might have felt a little nervous before performing, but excitement won out in the end.  
A crowd of so many might sound intimidating, but Fort Collins High School theater students didn't let stage fright get to them on Dec. 2, 2022, when they performed at the Bellco Theatre in Denver, Colorado.
FCHS theater was chosen as a mainstage selection for the Colorado State Thespian Conference, or ThesCon for short. They were one of two schools in the state to perform on the main stage at the Bellco Theatre and the only musical.  
"For me personally, it was pretty terrifying," said Erin Dangerfield, a junior and trumpet player in the pit orchestra. "For all of us as musicians — as high school musicians — this was the biggest performance we have ever done, and for most of us, probably the biggest performance we will ever do."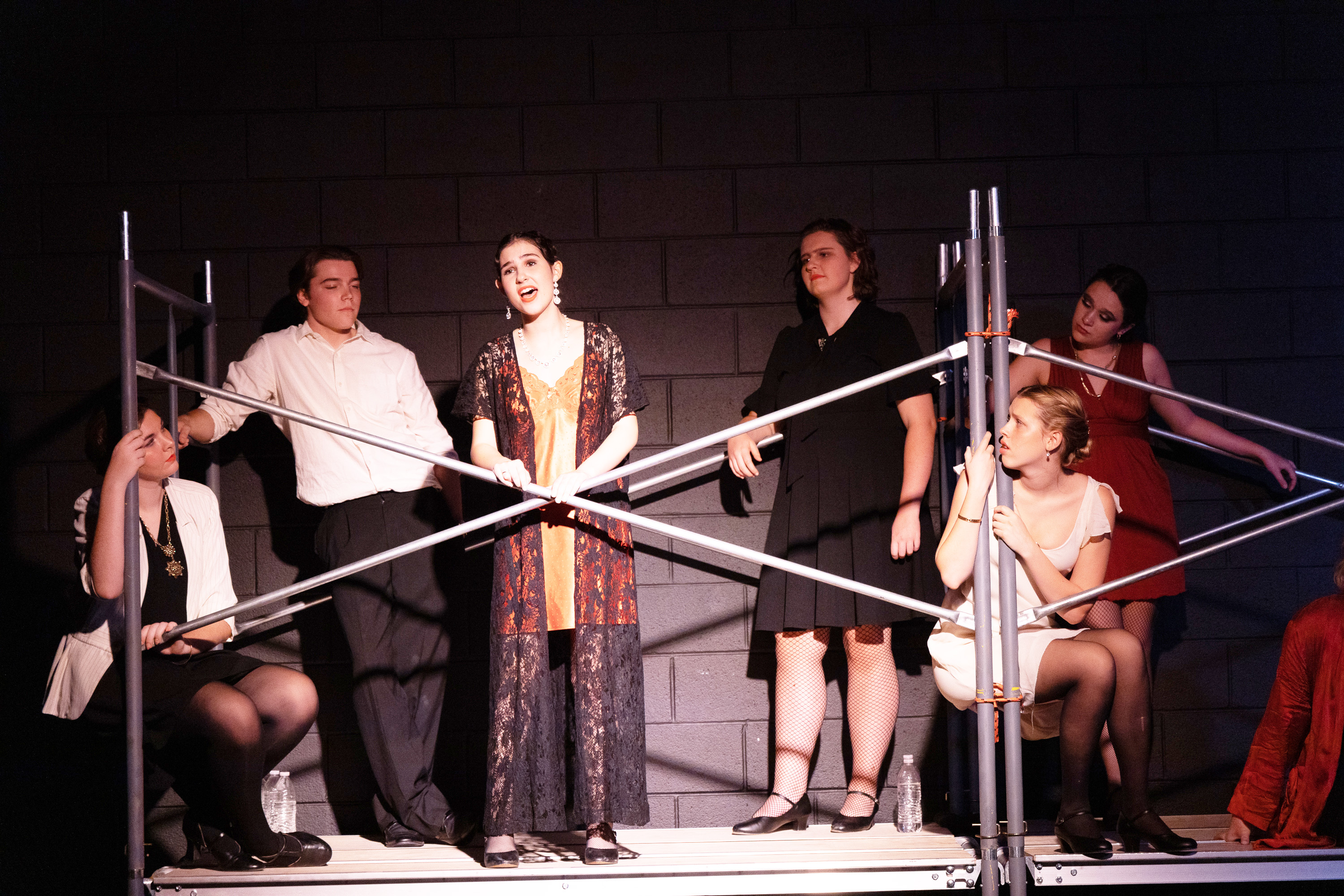 Any school in Colorado can apply to be a mainstage selection and is judged based on artistic value and execution, the potential for success and clarity in a larger venue and more. It's a lengthy process involving forms, recording video submissions of the production, judges that evaluate the performance and lots of waiting. Whether a school is selected or not, students receive valuable feedback on their performance.  
This year, FCHS applied for the fifth time and was not only selected as a mainstage performance, but they were the first high school in Poudre School District to earn this honor. 
"Performing 'Chicago' at ThesCon was a surreal, magical, beautiful, unbelievable experience and I couldn't have been prouder or more honored to have shared it with these musicians, technicians, actors, and colleagues," said Jason Tyler, the FCHS theater teacher. "It will forever be a highlight of my career."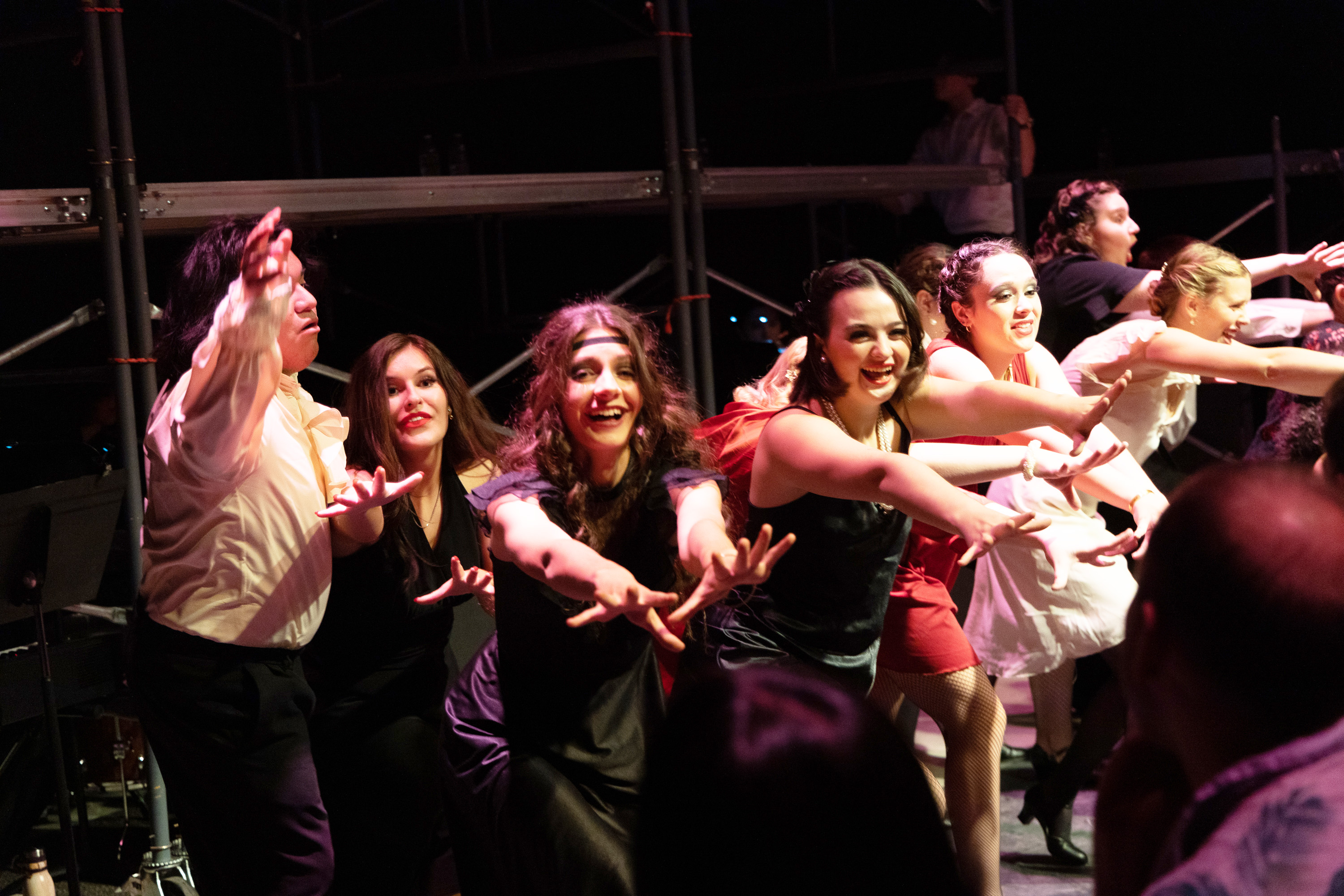 Many students in the FCHS theater waited their entire high school career for this opportunity, but the experience leading up to the big performance held challenges alongside the excitement. When asked to sum up the experience, many of the cast, crew and musicians said one word: exhausting. Each night they pushed themselves and quickly learned to adapt a show originally intended for a small audience to an audience of thousands. While everyone knew their hard work would pay off, ThesCon occurred at a busy time of year, especially for seniors preparing for college.  
Despite late nights and stress, performing at ThesCon created memories that will last a lifetime and forever connect these students to this musical and a shared passion for theater.  
"At our sendoff performance, sitting in the dressing rooms helping everyone get their hair ready, their costumes, their makeup, hearing everyone's excitement for ThesCon and their worries is something I'll never forget," said Brooke Wageman, a sophomore and costumes lead for "Chicago." 
From auditions in August to the final performance in December, many students joked this was the show that would never end. ThesCon extended this musical's run, and although many students joked that they were tired of hearing the same show, "And All That Jazz," this musical means so much to those who participated.   
"We had three closing nights," said Avery Smith, a senior who played the character Mona. "Even though we were getting kind of tired of it, it was still a thing we never wanted to officially let go because we had made so many memories, and it was such an incredible experience for all of us."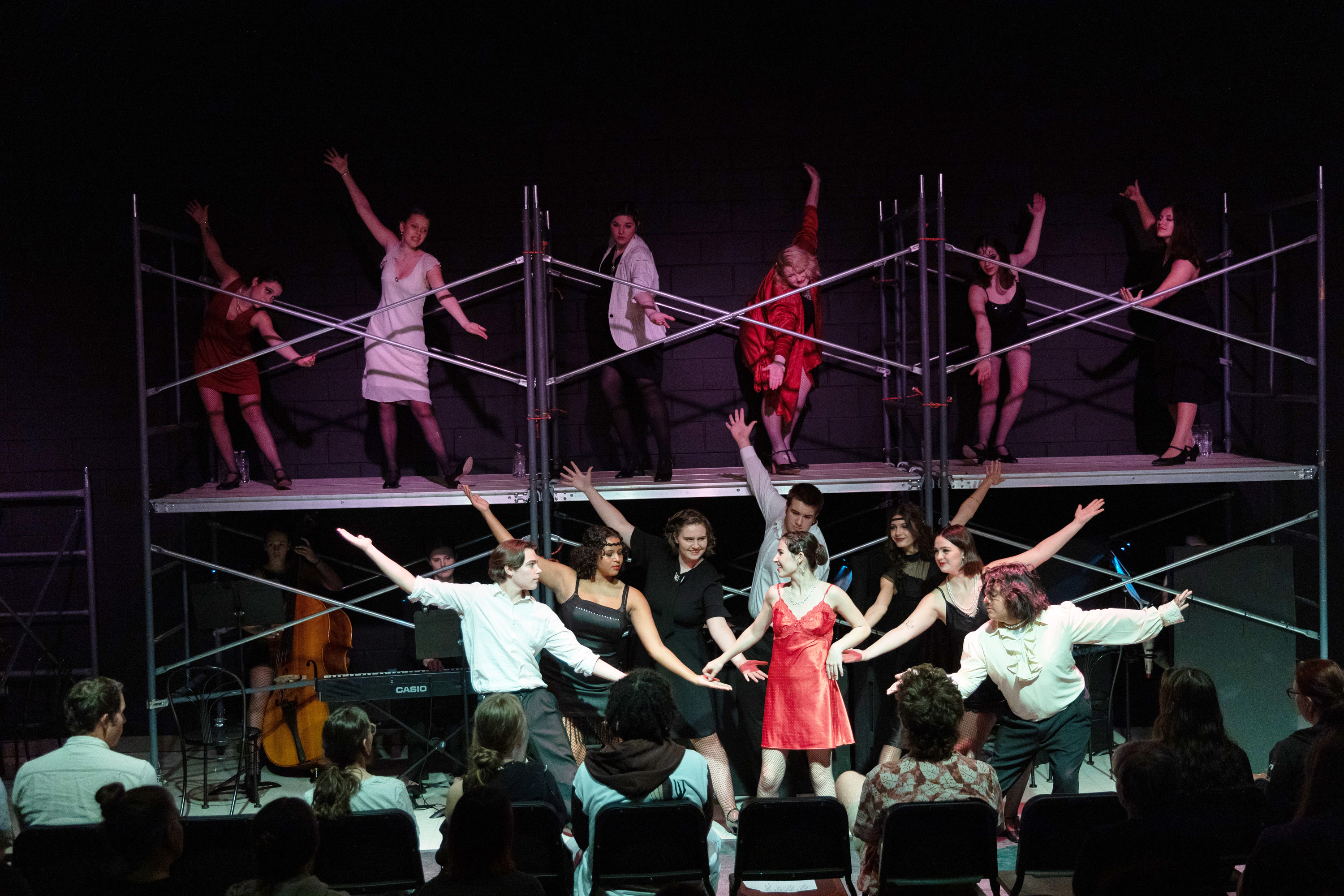 Ready or not to let go of "Chicago," these young actors are eager to jump into their next musical that will take place in April, "The SpongeBob Musical." 
"I'm excited for the future of our program after ThesCon," said Eddie Tyler, who played Billy Flynn in the "Chicago" production. "Because now that I know that we are the first school to perform at ThesCon… it'll allow us to have good outreach and opportunities for some of the middle schools and elementary schools to come to our school and show off our theater program." 
Fossil Ridge, Poudre and Rocky Mountain high school students also attended ThesCon. FRHS students performed during the opening ceremony, and one student performed onstage during the Critic's Choice Showcase at the closing ceremony. Students from PHS participated in individual events, which are opportunities for students to receive constructive feedback from industry professionals. In various categories, 13 students received excellent or superior ratings.   
These PHS students received an excellent rating for their events: 
Theo Kuehn – Scenic Design 
Andrew Lewis – Short Film 
Christine Pannell – Solo Musical Theatre 
Harper Skjerseth – Scenic Design 
Finn Vaughan – Solo Musical Theatre 
Mia Pulido – Scenic Design 
Gemma Broskie – Costume Construction 
Esme Oliva – Short Film 
Adia Spezza, Christine Pannell, Elena Replogle, Lucia Cruz-Rodenbeck, Robin Hessler, Suzie Matlock – Group Musical Theatre 
PHS students who received a superior rating for their events:  
Noura Benessa – Costume Design 
Shannyn Knudsen – Costume Design 
Erin Hayhow – Scenic Design