On Jan. 13, a crowd of students, families, staff and volunteers gathered in the Bamford Elementary School gym for a formal grand opening of the Gary Bamford Pack Pantry, a student-led community resource center dedicated to helping those in need by offering free clothes, shoes, toiletries and food.  
Each grade level played an important part in this schoolwide project. Students researched which items to include in the pantry, contacted local businesses, designed the pantry layout, website and posters, among other tasks to make the project a reality. The grand opening was a culmination of all the students and volunteers' hard work. 
"There's no shortage of need in this community," Bamford Principal Alissa Poduska said during the grand opening. "And to know that we have the means to help meet a family's basic needs makes our students know that they can change the world." 
This year, a few schools throughout the district have expanded their reach by creating an onsite closet or pantry to help students and families in need. Webber Middle School opened their Panther "Clawset" in September that provides resources to students including clothing, shoes, toiletries, undergarments and food. Although both are similar, Bamford has ambitious goals of helping not only those in need at their school, but also people across Larimer County.
"Helping others is just something awesome, but helping others in need, that's another level," said Brooks Howard, a student at Bamford. "We all work super-duper hard to make the Pack Pantry come to life, and everyone was so patient and empathetic with the process. In all I really don't think the Pack Pantry would be here today helping people around our community if we didn't work together."
As students at a Project Heart school, Bamford kids are passionate about helping others and making a difference. Project Heart is a program developed by OtterCares that uses problem-based learning to teach students to use empathy and design thinking to make positive change in their community. This ties perfectly with the goals set for the Pack Pantry. Students not only see the positive change they can make in the world, but they also see that they have purpose and their learning in school has immediate real-world applications. That drive doesn't end when students leave Bamford - at the end of the grand opening, fifth-grade students who will soon move onto middle school asked Poduska if they could come back to help with the Pack Pantry as sixth graders.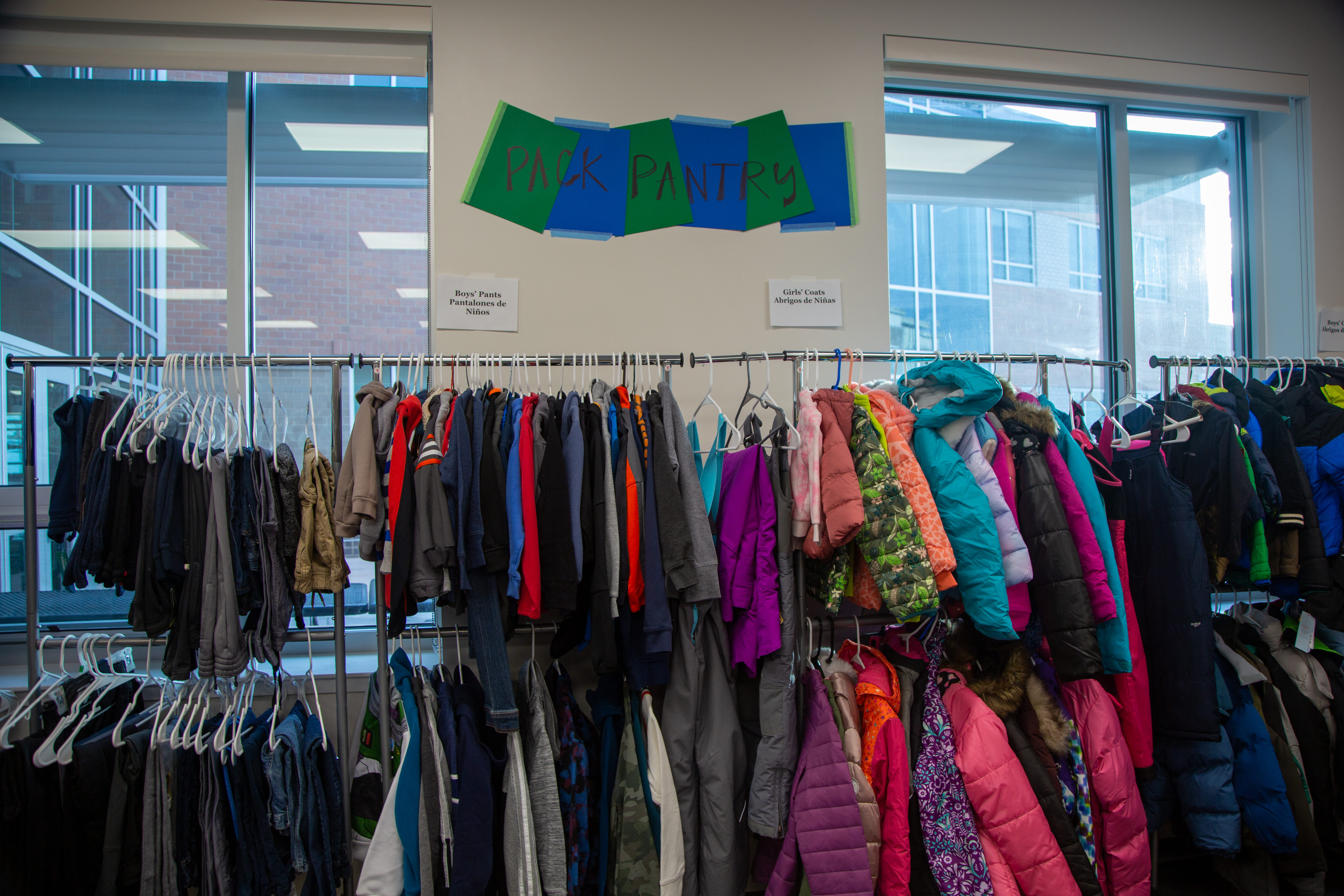 Gary Bamford's legacy of generosity and kindness lives on through the school and now the new pantry that resides within it. The grand opening is not just about honoring him and his work in the district; it honors the staff, students, and families that have supported this project.  
Brenda Hartman, a longtime administrator in both Denver and Poudre School District who has been nicknamed the "Pack Pantry Champion," helped the pantry come to life. Her grandchildren attend Bamford Elementary, and as a friend and colleague of Gary Bamford, she fondly recalled memories of him at the grand opening. 
Not only was Bamford an exceptional person and educational leader, he genuinely cared about people and showed it. Hartman said that out of all the things he could do in retirement, he became a volunteer for Meals on Wheels. Even though the people he helped were grateful for the food he brought, they looked forward to his company the most. 
"It's no surprise that a school named after this amazing man after researching and thinking about it would start a community food and clothing pantry," said Hartman. "Our hope is that you too will become inspired to be a part of this endeavor."  
Hartman encourages others to get involved by volunteering when the pantry is open, helping organize donations, contributing financially or simply sharing the resource to others who might benefit. 
For more information, to donate or to volunteer, email bamfordpackpantry@gmail.com.