Every Wednesday morning between spring and summer breaks, the music room at Laurel Elementary School transforms into a dance studio. 
A group of 14 first-graders are the first to trickle into the room for a 45-minute specials class, some bursting with giggles and wiggles, others more reserved. Jessica Loveall, the school psychologist and former professional dancer who developed this class, turns on gentle, wordless music and leads students through a series of movements back and forth across the room.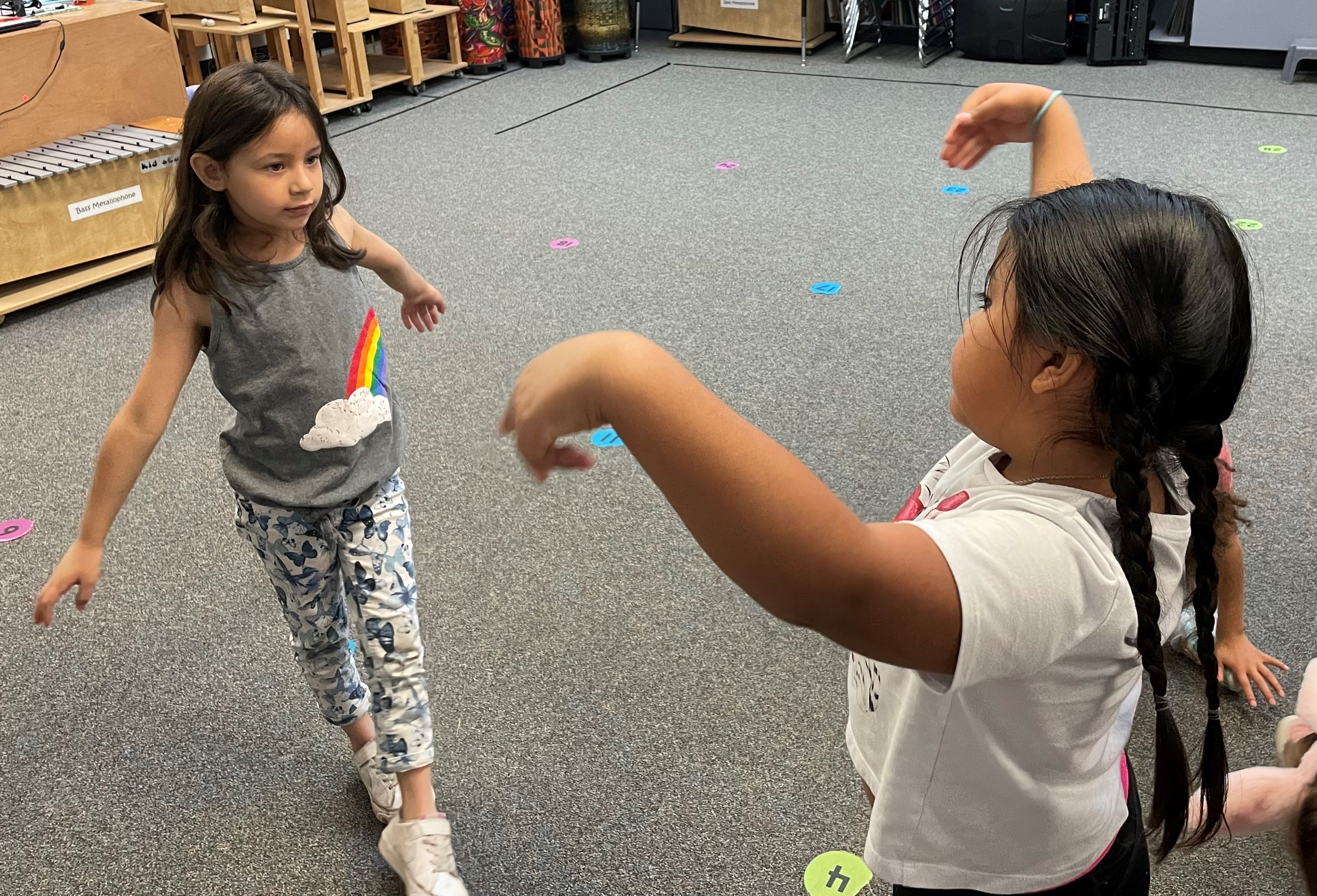 Loveall blended two of her greatest passions into the curriculum and pairs elements of dance with social-emotional learning, or SEL. Dance and social-emotional learning may not seem like an obvious match at first, but it doesn't take long to see the connection between body and mind in action. Today's movements look at expressing opposites – sharp and soft, strong and weak. The students' movements start out careful and small at first but gradually become more fluid, more expressive, more like a true dance. By the end of class, students work in pairs to mirror each other's actions and choregraph movements to express today's theme – empathy.  
The lessons taught in class help students better understand both dance and social-emotional concepts, and movement itself helps them develop social-emotional skills. 
"Movement of any kind helps with self-regulation, and learning is dependent on being regulated," Loveall said. "It's another way of learning how to express their thoughts."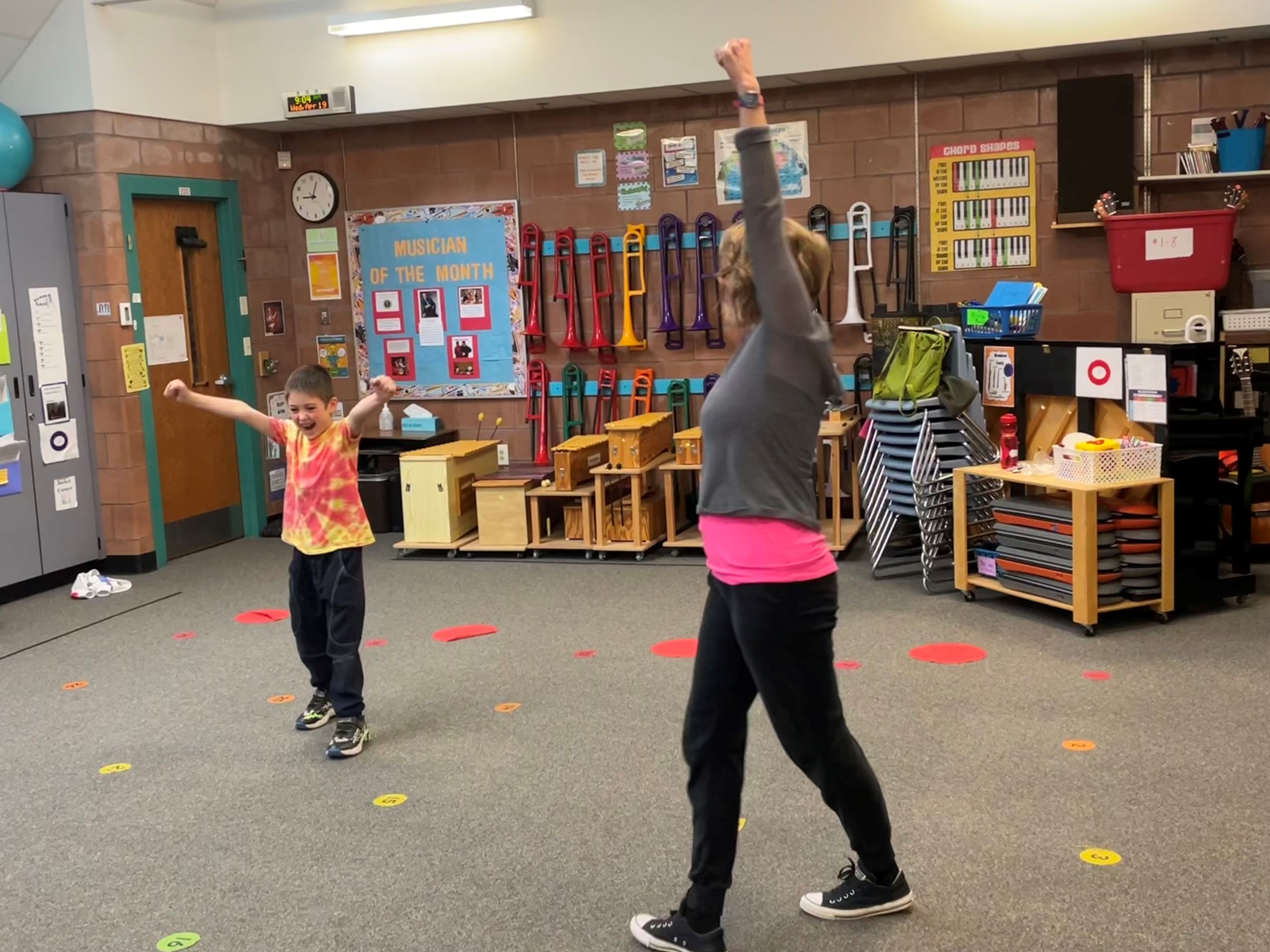 Loveall launched the dance and SEL class as a 10-week specials rotation this year after taking an Education in Motion seminar last summer that taught strategies for integrating dance into the classroom. The seminar was led by Lisa Morgan, a dance instructor at Colorado State University who has been teaching dance and mentoring CSU Dance Pedagogy practicum students at Laurel and other Poudre School District schools for more than 15 years.  
"Our goal is always to make dance a part of more schools. It opens (students') eyes to the wide realm of movement," Morgan said. 
CSU dance student Jackie Rose has been working with Loveall since February as an intern. Rose has been dancing since she was in second grade and loves seeing students excited to move and express themselves the way she did at their age.  
"This class is a great way to introduce kids to dancing who may not otherwise have the opportunity," Rose said. "I'm hearing a lot of positive feedback from them. I can see that they're excited to be here."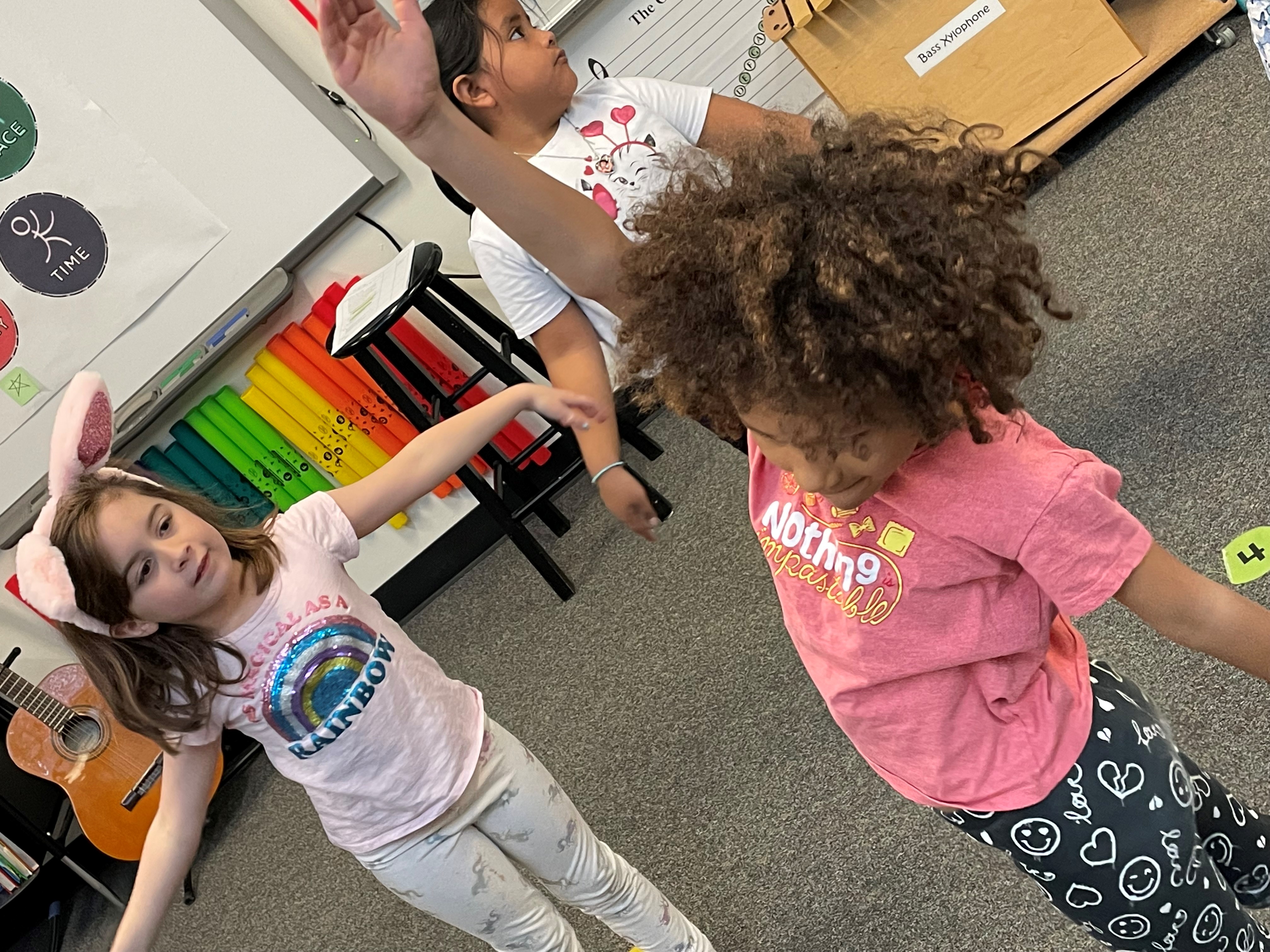 About a third of Laurel students from each grade – first through fourth – chose to participate in dance this quarter (students also had a choice of taking a specials class in art media or circus tricks). First-grader Aaron Lampo said he likes acting out different feelings, and classmate Kairi MacFarlane said she likes bonding with her classmates over dance. 
"I like how we learn new ways to move," she said.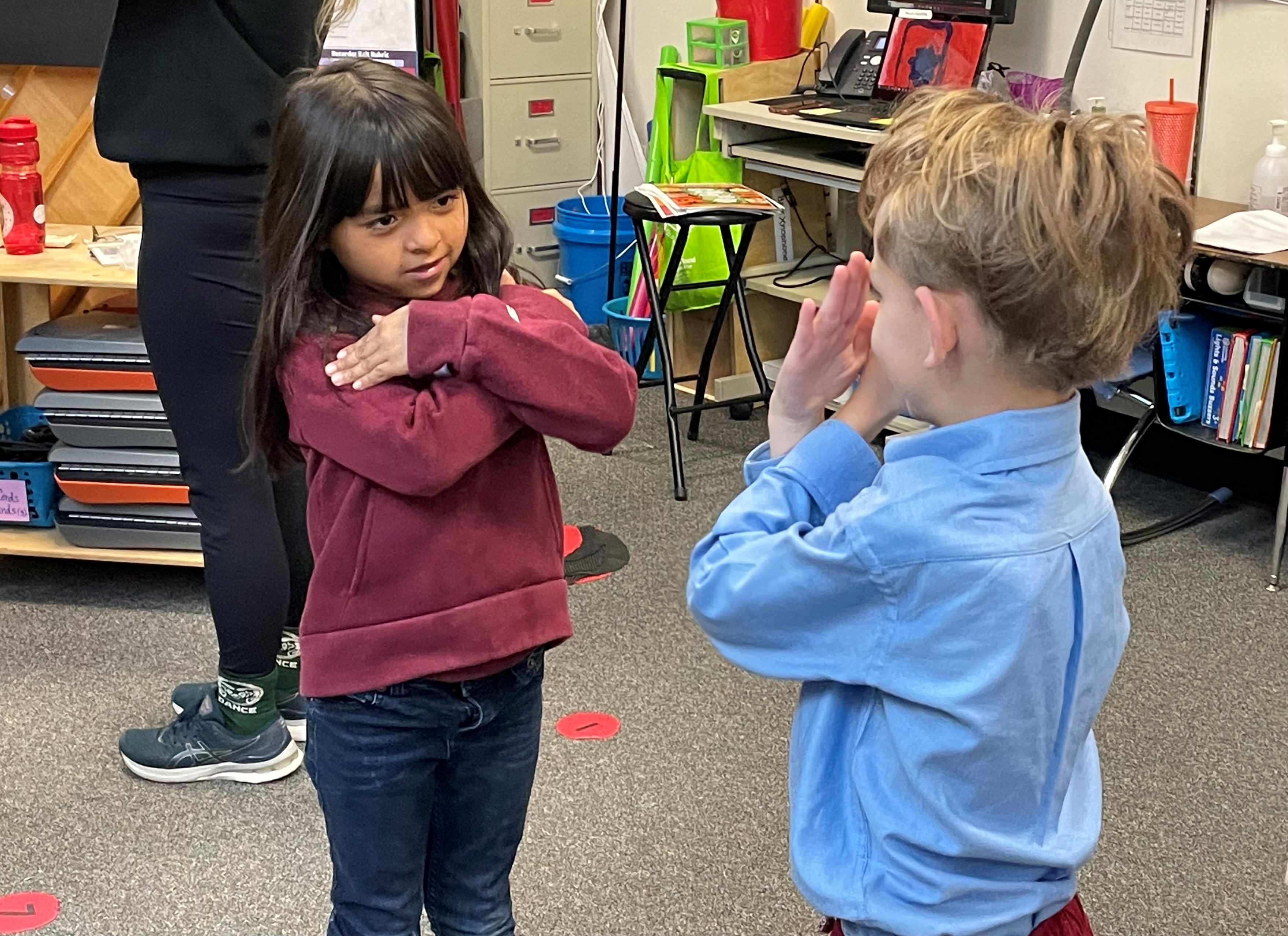 Although this dance class will come to a close at the end of the school year, Loveall has a vision to keep the program going in future school years at Laurel and beyond. Loveall and Morgan are actively consulting with PSD's Language, Culture & Equity Department to find ways of expanding this type of dance integration programming. 
"Our hope is that this pilot can expand to every quarter and come to other schools," Loveall said.