Suicide prevention training Nov. 27
Poudre School District is offering a QPR suicide prevention training for parents 6 to 7:30 p.m., Tuesday, November 27, in the Media Center at Rocky Mountain High School, 1300 W. Swallow.
The training is free but registration is required. To register, contact Mellisa Romero at: mellisar@psdschools.org or 490-3264.
QPR is a 1 ½ hour training that teaches warning signs for suicide and the three-step QPR (Question, Persuade and Refer) method, including how to listen and ask someone about their potential suicide intent.
The training covers: 
•    Warning signs and how to recognize someone at risk for suicide
•    Intervention skills
•    Referral resources within PSD and the Fort Collins community
•    Myth and facts about suicide
•    Suicide as a local and national public health concern 
•    Other skills to assist a person at risk of suicide
---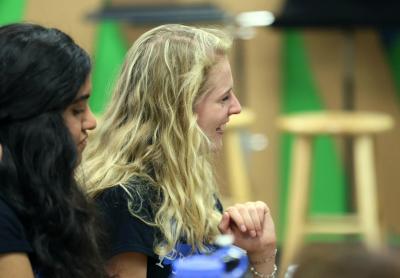 ParentVue  Contact
If you're having difficulty logging on to ParentVue, please contact your child's school. You can also find more information on the ParentVue "Accessing Grades" web page. 
---
Accessibility: PSD is committed to ensuring information on the website and through other communication tools is accessible to everyone. If you have difficulty accessing information from the PSD website or would like information in an alternative format, please email info@psdschools.org.