Welcome to the Parent landing page!
 
Name recommendations for the new school accepted through March 31
Poudre School District is seeking community input on the name of the new elementary school being built in the southeast part of the district. 
The new elementary school, being built at the intersection of County Road 30 and County Road 5 in Loveland, will serve grades pre-K through fifth. The school will open in the fall 2021 with seats for 600 students.
PSD is excited about this new addition and invites the community to submit recommendations for the school name. Per district policy, PSD elementary schools are named after local people who have made a significant contribution to local public education. 
Name suggestions will be reviewed by a naming committee, which includes a cross-representative group of PSD community members. The naming committee will make a recommendation to the superintendent in April 2020, who will then make a recommendation to the Board of Education. The board will be asked to take action to approve a name for the new southeast elementary school in late spring of 2020. 
To learn more and to suggest a name for the new elementary school, please visit this Google form. The deadline for name submissions is March 31. 
In 2016, PSD voters approved a bond to support construction of the new elementary school. Learn more about the bond projects, on the 2016 Bond and Mill Levy web page.

2020-21 school calendar available
The PSD Board of Education approved the 2020-21 school calendar in August 2019. Visit the PSD Calendar web page for additional calendars and information about the PSD Calendar Committee.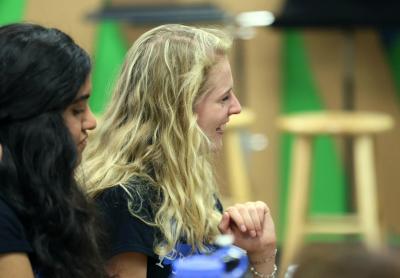 ParentVUE - Student Information System
Find information about accessing grades, schedules, attendance and more on the ParentVue web page. If you're having difficulty logging on to ParentVue, please contact your child's school.
---
Accessibility: PSD is committed to ensuring information on the website and through other communication tools is accessible to everyone. If you have difficulty accessing information from the PSD website or would like information in an alternative format, please email info@psdschools.org.