Winter Activity Flier Packet now available
Check out the latest Poudre School District Activity Flier Packet for things to do this winter! Classes and workshops focusing on the arts, sports, academics and other programs are listed.
Teens and Drugs: What You Need to Know
Fort Collins High School is hosting a three-night event for parents to learn more about marijuana, vaping, and other substances youth are using, and teen culture. These presentations will provide information on teenage brain development, substance abuse warning signs, and talking tips for parents to help them engage in open and honest conversations with their teenagers. 
Presentation schedule:
6 to 7 p.m., Wednesday, Jan. 22, at FCHS: Marijuana and the Teenage Brain
6 to 7 p.m., Wednesday, Feb. 5, at FCHS: Drug Culture: Music, Clothing, Parties and More
6 to 7 p.m., Wednesday, Feb. 19, at FCHS: Vaping and other Substances

Attendees are asked to RSVP to Bethany Condon at bethanyc@psdschools.org. 
Lauren Kiel, Bethany Condon, Katelyn O'Grady, and Quinn Hutchinson are school counselors at the four comprehensive high schools working in the areas of substance abuse prevention and intervention. They will share current and accurate information with families in an effort to keep students healthy and safe. A light dinner will be provided. 

2020-21 school calendar available
The PSD Board of Education approved the 2020-21 school calendar in August 2019. Visit the PSD Calendar web page for additional calendars and information about the PSD Calendar Committee.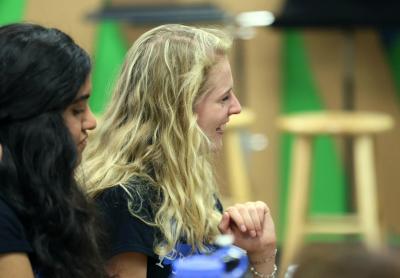 ParentVUE - Student Information System
Find information about accessing grades, schedules, attendance and more on the ParentVue web page. If you're having difficulty logging on to ParentVue, please contact your child's school.
---
Accessibility: PSD is committed to ensuring information on the website and through other communication tools is accessible to everyone. If you have difficulty accessing information from the PSD website or would like information in an alternative format, please email info@psdschools.org.