2020-21 school calendar available
The PSD Board of Education approved the 2020-21 school calendar in August 2019. Visit the PSD Calendar web page for additional calendars and information about the PSD Calendar Committee. 
PSD Insight class application deadline extended to Sept. 13! 
The PSD Insight leadership class is for community members who want to learn about the district and how they can be involved in local education. 
Applications for the 2019-20 PSD Insight class are currently being accepted! The deadline to submit an application has been extended to Friday, Sept. 13. Applicants will be notified of acceptance by Tuesday, Sept. 17. Learn more about the program and access the application on the PSD Insight Program web page. 
Register for the QPR Suicide Prevention training Sept. 17!
A Poudre School District QPR suicide prevention training for parents and guardians will be held 6 to 7:30 p.m., Tuesday, Sept. 17, at the PSD Partnership Center, 1630 S. Stover Street. 
QPR is a 1 ½ hour  training that teaches participants the warning signs for suicide and the three-step QPR (question, persuade and refer) method.  During the training, participants will learn how to recognize someone at risk for suicide, how to ask someone about their potential suicide intent and how to listen to them. They will learn intervention skills and other skills to assist a person at risk for suicide. The training will also cover referral resources within PSD and the Fort Collins community,  information about suicide as a public health concern, and myths and facts related to suicide.
There is no charge for the class, but registration is required. To register for the class, please contact Mellisa Romero at mellisar@psdschools.org or 970-490-3264.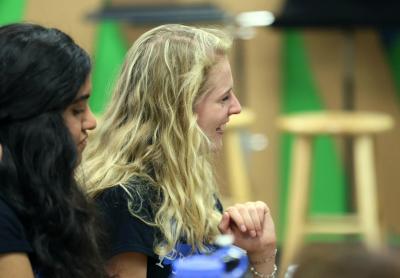 ParentVUE - Student Information System
Find information about accessing grades, schedules, attendance and more on the ParentVue web page. If you're having difficulty logging on to ParentVue, please contact your child's school.
---
Accessibility: PSD is committed to ensuring information on the website and through other communication tools is accessible to everyone. If you have difficulty accessing information from the PSD website or would like information in an alternative format, please email info@psdschools.org.