Plans for the 2021-22 school year
PSD is currently planning on opening the school year with in-person learning for all K-12 students five days a week and four days a week for preschoolers. 
 Congratulations, Class of 2021!
 When school becomes home and home becomes school
As part of the 2021 Grads at a Glance series, we asked soon-to-be graduates to share two words: one that describes their school-home experiences during the 2020-21 school year and another that represents what they see for their futures. 
Grads at a Glance Portraits
See stories and videos about these and other amazing graduates on the PSD Grads at a Glance website.
Ruth began in PCA's Journey Program. She's now taking classes at FRCC.
Michael likes playing the guitar and going to the gym. He plans to study animal sciences.
JT has his own candle business. Since COVID, he connects with others more.
Adrian, a parent and student, wants to be a mechanic. He's taking classes at FRCC. 
Julie is a swimmer and photographer. She adapted to obstacles this year.
Willow was detached from school. The pandemic shaped her as a learner.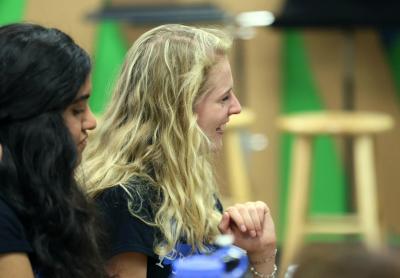 ParentVUE - Student Information System
Find information about accessing grades, schedules, attendance and more on the ParentVue web page. If you're having difficulty logging on to ParentVue, please contact your child's school.
---
Accessibility: PSD is committed to ensuring information on the website and through other communication tools is accessible to everyone. If you have difficulty accessing information from the PSD website or would like information in an alternative format, please email info@psdschools.org.