2020-21 school calendar available
The PSD Board of Education approved the 2020-21 school calendar in August 2019. Visit the PSD Calendar web page for additional calendars and information about the PSD Calendar Committee. 
New instructional materials being reviewed - give PSD your feedback
Parents and community members are invited to review and give feedback on instructional materials being considered for adoption by Poudre School District. Materials will be available for review during normal business hours (7:30 a.m.  - 4:30 p.m.), Monday, Nov. 25, through Wednesday, Dec. 11, in the lobby of the Johannsen Support Services Center, 2407 La Porte Avenue.
Instructional materials are currently being reviewed for these courses:
Middle School Language Arts
Secondary Reading Intervention 
Secondary Music
A.P. Economics
U.S. History
Students should apply now for PWR internships in 2020-21 
Current sophomores and juniors can apply now for internships in the 2020-2021 school year! Internships will take place during the students' junior or senior year. 
The application deadline is Monday, Dec. 16. 
To apply or see a list of available internships, visit the PWR Internship program website. 
The PWR Internship program gives students opportunities to explore careers they are interested in while earning high school credit. Students spend 75 hours one semester with an employer/mentor, participating in professional experiences to help determine their career or educational choices after high school.
Students earn five elective credits. College credit through concurrent enrollment is not available.
To be eligible, students must have a minimum 3.4 GPA (if lower, students may be eligible with two letters of recommendations) and provide their own transportation.
Employers share professional experiences and let students participate in different areas of their business. Worker's compensation and liability insurance are covered by PSD
Learn more on the PWR Internship program website.
 
Fall activities listed in the flier packet!
Looking for something to do this fall? The  Fall Activity Flier Packet offers fun activities and classes for kids of all ages!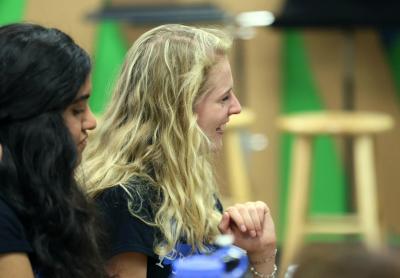 ParentVUE - Student Information System
Find information about accessing grades, schedules, attendance and more on the ParentVue web page. If you're having difficulty logging on to ParentVue, please contact your child's school.
---
Accessibility: PSD is committed to ensuring information on the website and through other communication tools is accessible to everyone. If you have difficulty accessing information from the PSD website or would like information in an alternative format, please email info@psdschools.org.