Werner students celebrated World Kindness Day with messages and drawings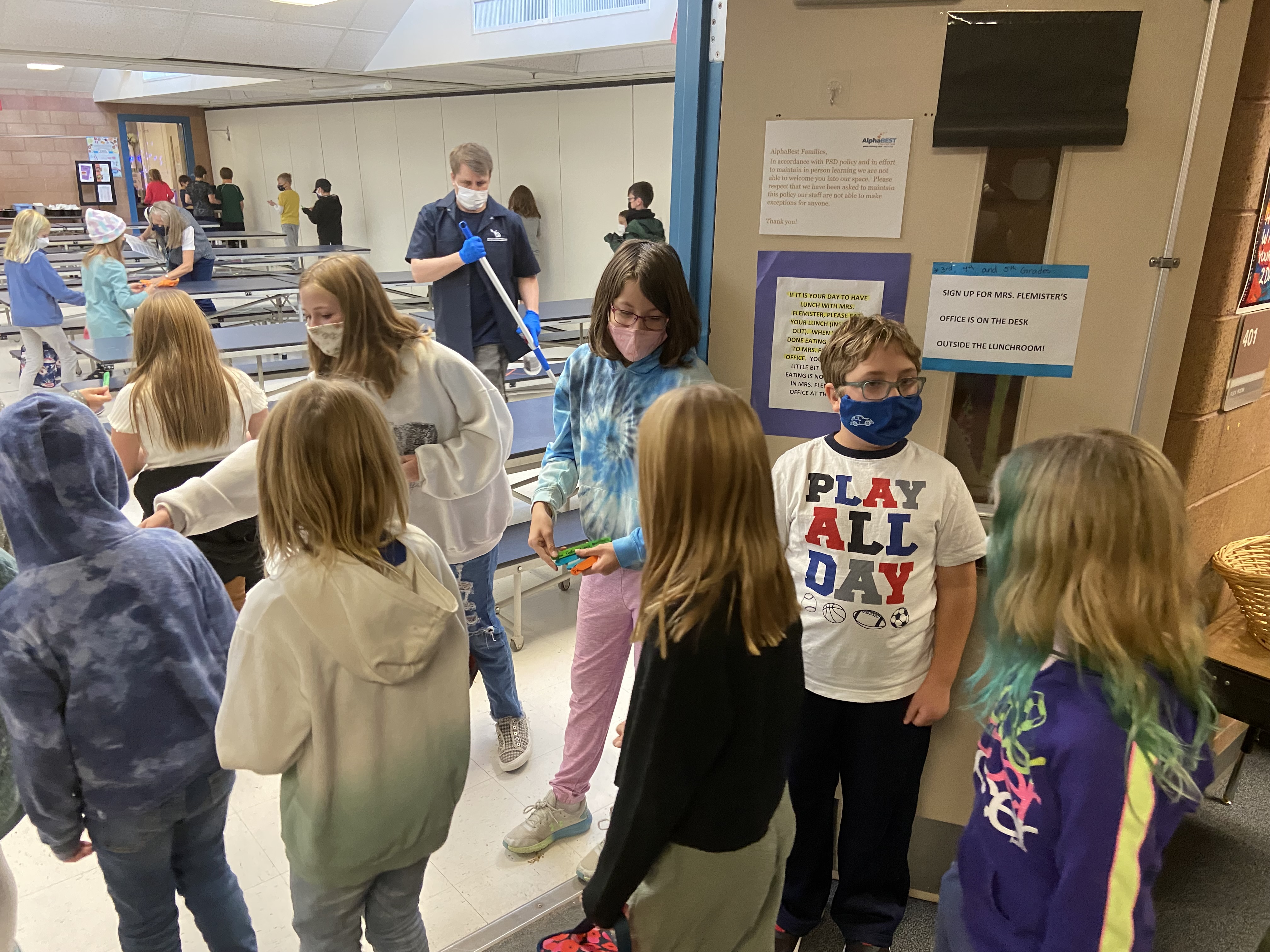 Werner Elementary fifth-graders celebrated World Kindness Day in November by passing on kindness to others. Activities included: 
•    Passing out kindness forms for students to draw and write how they show kindness.
•    Creating a kindness chain to recognize someone that has been kind to them.
•    Passing out kind messages on popsicle sticks at lunchtime. 
 

I Matter -  Youth are eligible for three free therapy sessions
Colorado youth and their parents can visit the I Matter platform to take a confidential online survey about their mental health and schedule sessions with a licensed behavioral health clinician, primarily online over telehealth. State law allows youth ages 12 and up to use the platform independently; youth ages 11 and younger will need their parent or guardian's consent to sign up. Learn more on the I Matter website.
Student grades and information
StudentVUE gives students and parents (ParentVue) access to school and student information, verification of contact information and more. Students use their user name and password (the same user name - student ID - and password used for email and other PSD programs). Students who have forgotten their password should contact their school. For more information about the system, visit the ParentVUE and Student Grades web page.  
Make a Report. Make a Difference 
Anonymously report  issues that concern or threaten you, your friends, your family or your community - submit a tip by visiting the Safe2Tell website or by calling 1-877-542-7233. All reports are anonymous. Not sure if you should report your concern? Visit the Reasons to Report web page.
Interested in starting a club? 
The first step is to submit this Student-Initiated and Led Organization application. 
Follow PSD Social!
Photos and videos of students and school events are featured on the PSD Instagram site, as well as the Twitter and Facebook accounts.