$9.7M federal grant to address the need for more mental health professionals in schools
Poudre School District, in collaboration with the Master of Social Work Program (MSW) at Colorado State University, will launch a one-of-a-kind program this fall that seeks to tackle two major issues: a need for more mental health professionals in schools and a lack of graduates to keep up with demand.
A U.S. Department of Education Mental Health Service Professional (MHSP) Demonstration grant will provide $9.7 million spread over five years to implement the new initiative: an internship/fellowship program that will provide CSU MSW students with tuition support, paid internships, post-degree fellowship appointments, and clinical hours in PSD schools. "The goal of this program is to increase the number and diversity of high-quality, trained providers available to address the shortages of mental health services professionals in schools," according to the MHSP federal grant program.
This school-based mental health internship to fellowship program may be the first of its kind in Colorado, according to PSD Director of Student Services Liz Davis.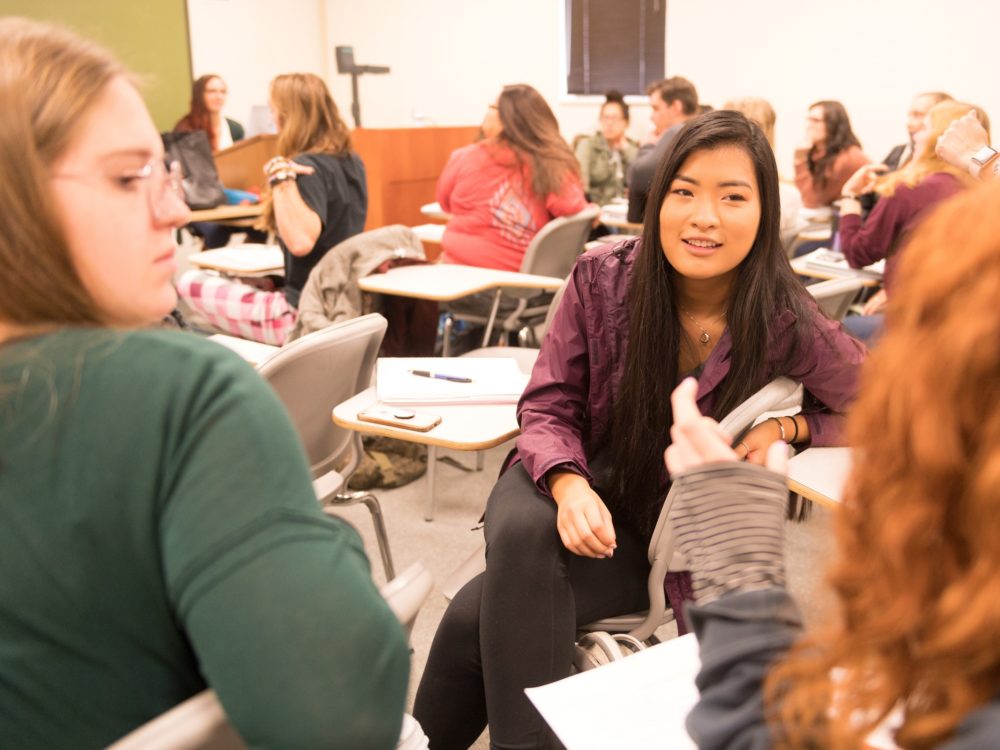 This program will bring up to 15 interns per year from the CSU School of Social Work MSW program into PSD schools. After they graduate and finish a year as an intern in this program, CSU students will enter the fellowship and serve two years in PSD schools. The program will peak at 45 participants – 15 interns and 30 fellows – in its third year. This is the largest collaborative funding opportunity to support students in the history of the CSU Master of Social Work program, according to MSW Program Director Amy Martonis.
"The grant elevates a long-standing partnership between PSD and the MSW Program. What has been a structured internship opportunity for our students is now becoming a career pathway," Martonis said.
The structure of the new fellowship program is designed to encourage more undergraduate students of all backgrounds and socio-economic levels to continue their education.
"We hope this grant will provide an opportunity to remove barriers for students to access their education, especially for students from historically marginalized groups," Davis said.
In addition to paying interns and fellows for their work in schools, the grant will pay for training, tuition support, and personal mental health care to support MSW students as they jump-start their careers.
Sarah Mowder-Wilkens, mental health and prevention coordinator at PSD, said the level of support and supervision that interns and fellows will receive is "quite rare and quite desired."
"Having enough supervision hours to leave with your clinical license is something that often people spend $100 an hour to get, so that being embedded in your job is a huge bonus that expands your future opportunities for employment," Mowder-Wilkens said.
Mental health and belonging grants and initiatives are stacking up in PSD as part of a concerted effort to provide all students and staff with support when they need it. In January, the district announced it was one of three school districts selected by the Colorado Department of Education to participate in the grant-funded Project AWARE (Advancing Wellness and Resiliency in Education) initiative. The $1.56 million, four-year grant will help grow mental health programs and services in PSD and boost work already underway in the district.
PSD also brought dozens of local partners together this winter and spring to collaborate on mental health support for students. PSD is also in the process of launching mental health marketing materials informed by student feedback. The goal of the new materials is to chip away at the stigma of talking about mental health and connect more students with resources they may not otherwise have known about.