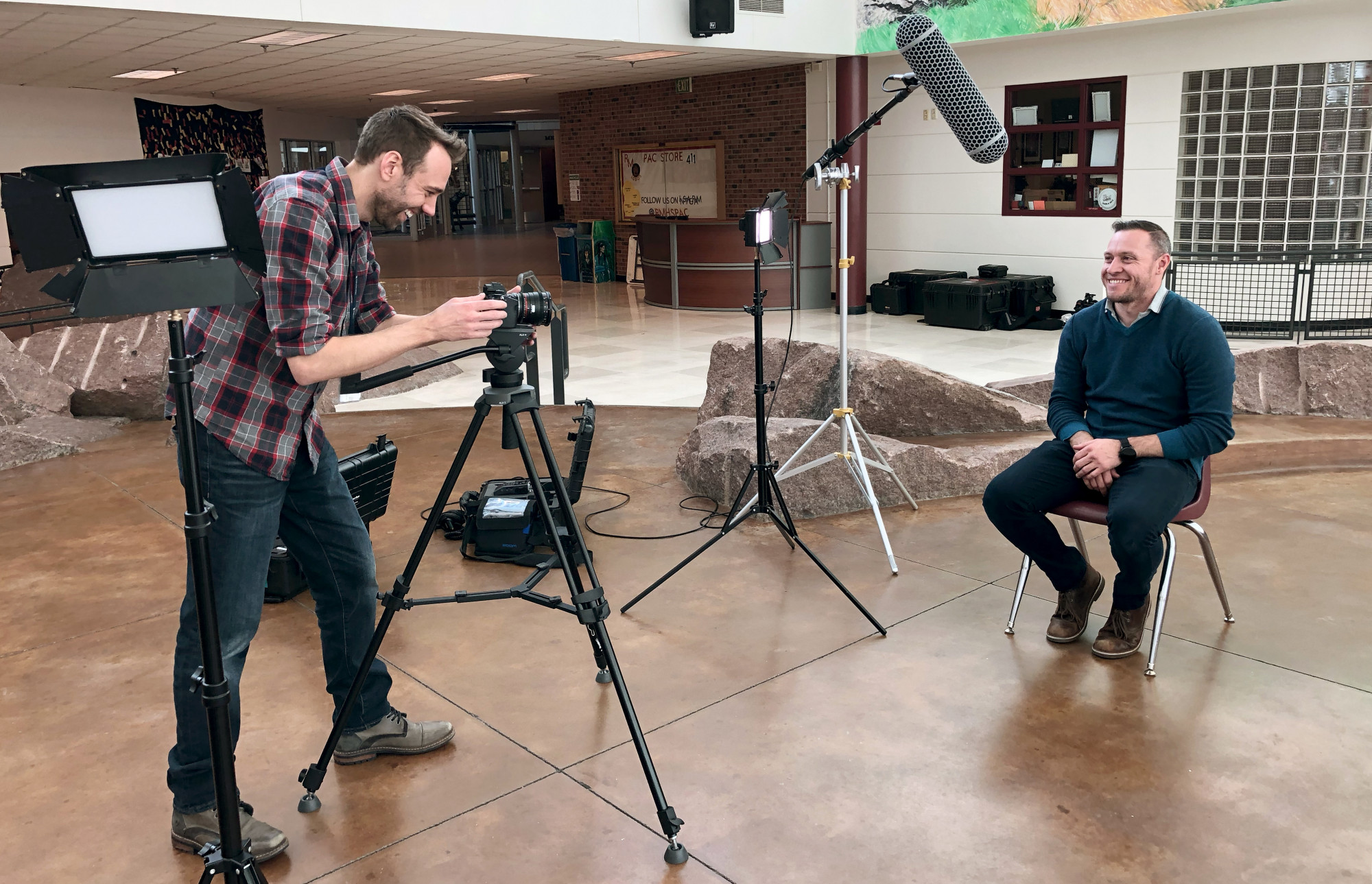 Informing and Engaging the Community
Timely, accurate information is more important than ever, and PSD's Communications Department strives to get the right information, to the right people, at the right time so they can make the best decisions for themselves and families. PSD Communications increases awareness and understanding of, involvement with, and support for the district and schools through effective communication and community engagement. PSD regularly shares information across multiple platforms and involves the community in major district initiatives, programs and activities.
 
Community Newsletters 
One of many ways information is shared is through the PSD NOW community newsletter, which features timely information about the latest happenings in the district. PSD NOW (formerly called Great Happens Here) is emailed to families and interested community members about every two weeks.
Sign up here for PSD NOW to get PSD updates delivered to your inbox. You can unsubscribe at any time. For previous newsletter editions, see the newsletter archive at the bottom of this page.
PSD Now 2022-23 archive:
PSD Communication Vehicles:
PSD website: The website is our primary hub of communication. We post alerts during a crisis, regular news items as well as calendars, menus and transportation schedules.
Social media: Follow PSD on Facebook, Twitter, Instagram and YouTube! Stay updated on the latest news and happenings in the district on PSD Facebook, Instagram, Twitter and YouTube.
Emails and phone calls: The bulk of district communication comes to parents through emails using the SchoolMessenger notification system. Notifications are about district or school information including school closures, early releases or power outages. Contact your school to ensure your information is current in Synergy to receive emails and text messages, or visit ParentVUE to review/update your information. By signing up, you'll also receive the PSD community newsletter. 

All automated PSD and school phone calls come from one main number: 970-490-3050. If you miss a phone call or voice message from the district, you may call the number and listen to the last 10 voice messages sent to your phone (most recent will play first).
 Text Messages (SMS): To receive text messages from the school or district, parents must have an active SMS number on file in Synergy AND opt-in to receive text messages via their mobile carrier. To opt-in via your mobile phone, text "YES" to 67587 and you will receive a confirmation message.
Info@psdschools.org: Have general questions but aren't sure who to contact? Email info@psdschools.org. 

Media news releases and announcements to local media outlets 
Staff e-newsletters

highlighting information specific for staff.
Accessibility: PSD is committed to ensuring all information on the website and through other communication tools is accessible to everyone. We are continuously working on making PSD web pages and information accessible in an effort to meet or exceed accessibility standards. If you have difficulty accessing information from the PSD website or would like information in an alternative format, please contact the Communications Department by emailing info@psdschools.org.


Community Engagement Opportunities
PSD welcomes community input and involvement with major district initiatives, programs and activities. Community engagement opportunities are regularly available and often involve committees comprised of a broad cross-section of representatives, including parents, staff, and community members. District staff also serve as resources and content-area experts on committees.