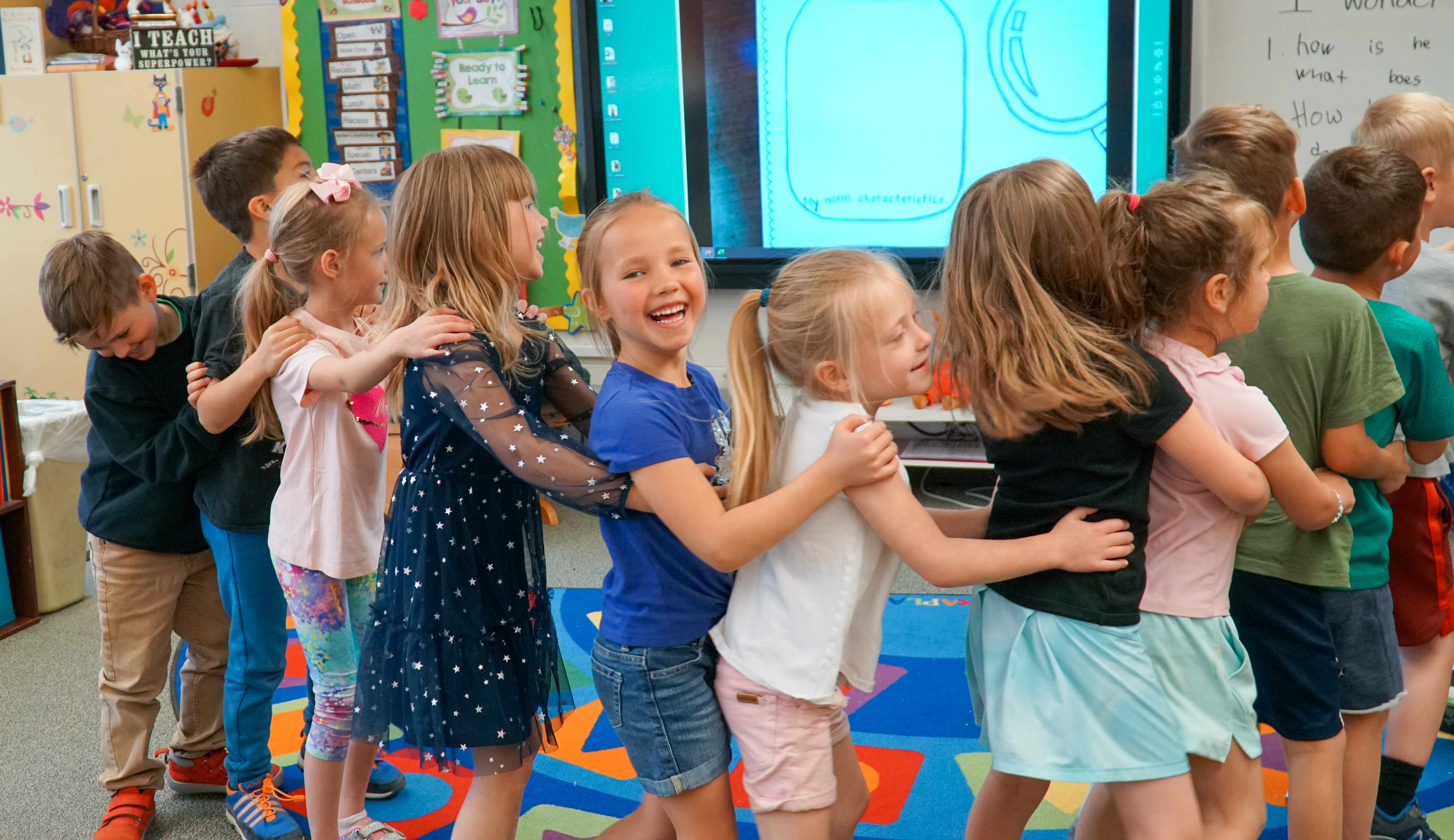 Registration Details
Note: Masks are optional and not required in PSD.
Kindergarten is an exciting and important first step on your student's educational journey. In PSD, you'll find students are supported in many ways with caring teachers and staff, positive school and classroom culture, as well as a collaborative, safe and welcoming learning environment.
Age Eligibility for Kindergarten Enrollment
Current 2022-23 school year: Children must be 5 years old before or on Oct. 1, 2022, to be enrolled in kindergarten this school year.
Upcoming 2023-24 school year: Children must be 5 years old before or on Oct. 1, 2023, to be registered for kindergarten in the 2023-24 school year.
Please refer to Policy JEB for information about age requirements.
Cost:  Kindergarten in PSD is free!
How to Find the Right School and Register
PSD Support Services 

Busing is available for students who qualify. More: Transportation >>

PSD serves nutritious meals with local ingredients. Families can apply for free and reduced-priced meals. More: School Meals >>

Before-and-after-school care: AlphaBest offers services at PSD schools. More: Before-and-After-School Care >>
Kindergarten - a Foundation for Successful Learning
Kindergarten helps young children establish a love of learning, giving them a foundation to build on to become successful students and lifelong learners. Kindergartners benefit academically, emotionally and socially. They:
Learn to be a student
Gain independence 
Build early literacy skills and problem-solving skills 
Develop social skills like getting along with others; playing and sharing; making connections; and growing friendships 
Experience a "whole child" education where they grow academically, socially and emotionally. 

Peek Inside a Classroom
"The student experience is a transformation - watching children thrive in their environment and kids feeling supported in the classroom, feeling excited about being at school and having connections with everyone."  Rosie Navejas, kindergarten teacher at Harris Bilingual Elementary School
 
Questions?