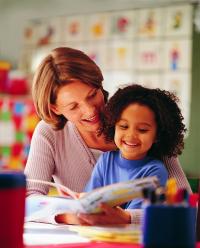 Expertise - Experience - Resources
Welcome to PSD's Community Partnership Program.
We host a database that is a resource of business, non-profit organizations, government entities, community members an parents that work with our teachers and schools to enhance student experiences and improve learning.
For information on how to partner with PSD, contact Beth Higgins, PSD Partnership Coordinator,  (970) 490-3208 or bhiggins@psdschools.org. 
---
Business/Organization Partnerships
Share your business expertise with students, staff and our schools through a variety of ways:
Provide internships, mentors & job shadowing
Be a guest speaker at a career fair or in a classroom
Provide instruction in a specialized area in the classroom
Host a teacher for a summer externship experience
Host field trips for students
Interact with students at specific events (ie. reading or mathematics support)
Support existing programs through volunteer support and assistance
Work with teachers and staff to create unique and innovative learning experiences for students
We can also connect businesses with the Poudre School District Foundation to offer financial support and with the Volunteer Office if you wish to provide time for your employees to volunteer.
---
NoCo Inspire
Connecting the classroom to careers, bringing students and businesses together
NoCo Inspire gives PSD high school students a chance to explore careers and industries by connecting them with local employers and community mentors. The goals are to give students career readiness skills by having them interact and build relationships with businesses and future employers, and to support a sustainable future workforce.
Click the button to visit the NoCo Inspire website.