Learn about PSD, become a partner in local education!
Leadership PSD is a year-long program that exists to engage community members in discussions around the value of partnerships, rooted in contextual understanding and knowledge of PSD's goals around Literacy, Mental Health & Belonging and Graduation with Options. 
Leadership PSD participants can expect:
Opportunities to learn from leaders in PSD about district goals, data, programs and operations
A chance for meaningful feedback and engagement
Opportunities to partner with PSD as a whole and/or with specific programs and schools
Please note: The application period for the 2023-2024 Leadership PSD class is closed. Apply for the 2024-2025 Leadership PSD class here!
2023-24 Schedule
Meetings are held 8 to10:30 a.m. Topics are subject to change.
Wednesday, 9/27/23 - Welcome, Overview, and Strategic Plan
Wednesday, 10/25/23 - Finance and School-Based Budgeting
Wednesday, 11/15/23 - Facilities, Long Range Planning, and Security 
Wednesday, 12/13/23 - Human Resources and Communications
Wednesday, 1/17/24 - Futures Lab, Career & Technical Education, and Sector Partnerships
Wednesday, 2/14/24 - Student Services and Mental Health
Wednesday, 3/6/24 - Instructional Programs and School Choice
Wednesday, 4/3/24 - Early Childhood Education and Opportunities Unlimited
Wednesday, 5/1/2024 - Assessments, Evaluation/Research and Language, Culture & Equity
TBD early May Board of Education meeting - Recognition/gratitude
Join us in the next Leadership PSD class!
Applicant requirements:
Reside or be employed within the Poudre School District boundaries
Be at least 21 years of age at the time of application
Submit a complete application
Be able to attend ALL sessions in person
An application review committee comprised of PSD staff and Leadership PSD alumni reviews applications and selects up to 25 participants for the class. Successful applicants will be contacted in mid-August to confirm intent to participate and schedule availability. Applicants not selected for a particular Leadership PSD class are invited to reapply for a future one by submitting another application.

The application for the 2023-2024 Leadership PSD class is closed.
2022-23 Leadership PSD class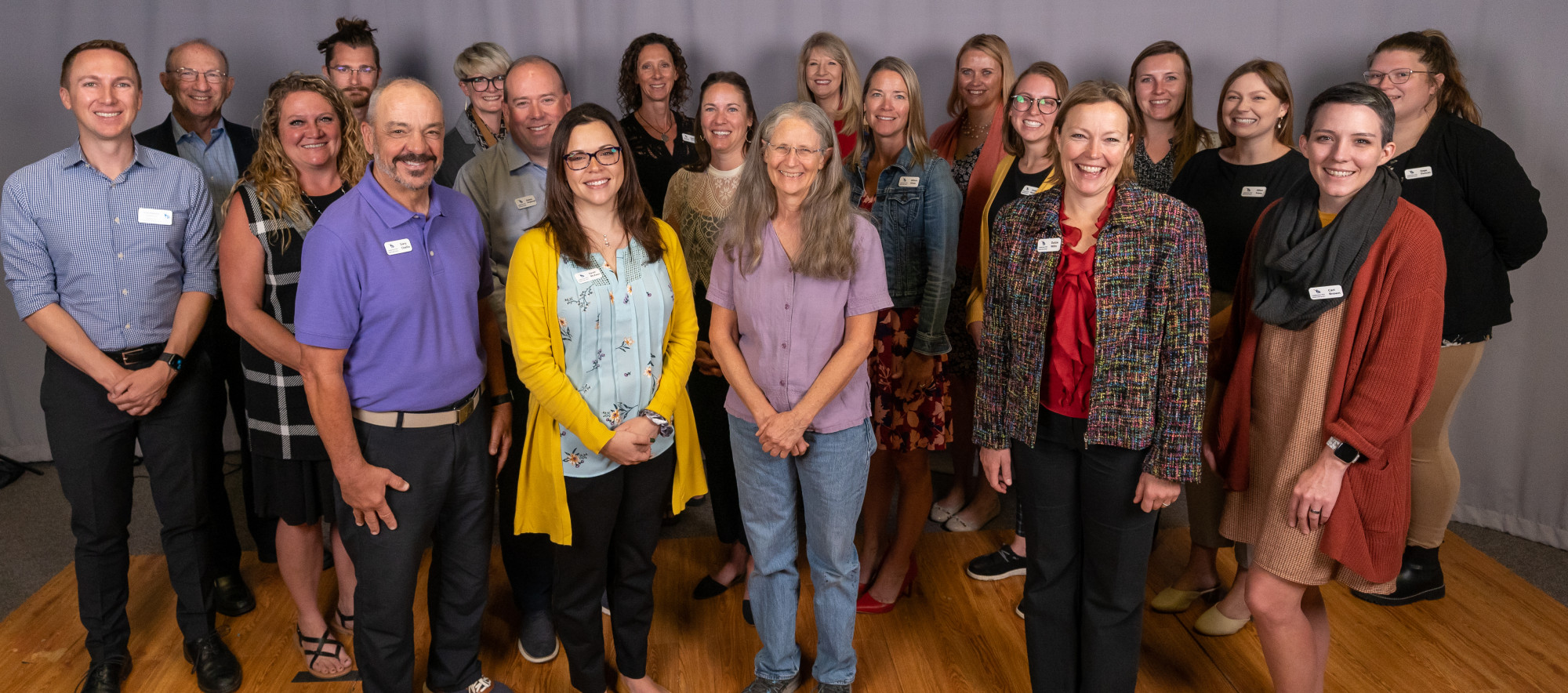 Heather Alderman, Commission on Sport Management Accreditation
Cari Brown, Larimer County Extension
Zach Ducharme, Larimer County Department of Health & Environment
Gage Duncan, Fort Fun
Veronica Estelle, Colorado State University
Jillian Fresa, City of Fort Collins
Marty Goldberg, Colorado Community College System
Deems Hargleroad, Bank of Colorado
Candice Hartley, Lamp Rynearson Inc.
Allison Hines, Boys & Girls Clubs of Larimer County
Sandra Jackam, Larimer County Economic and Workforce Development
Amy Kolczak, UCHealth
Jessey Manison, The Arc of Larimer County
Michele Marquitz, Food Bank for Larimer County
Sarah McKeen, Boys & Girls Clubs of Larimer County
Gary Ozzello, Canvas Canvas Credit Union
Carol Salter, Larimer County
Phoebe Stalker, Banner Health
Dulcie Willis, Poudre School District