Larimer County's results from the election on Nov. 5, 2019, show that Ballot Issue 4A passed, with about 61% of voters supporting the PSD mill levy override. 
Read PSD Superintendent Dr. Sandra Smyser's letter about the election results.
The mill levy override will provide $18 million annually and will be used for: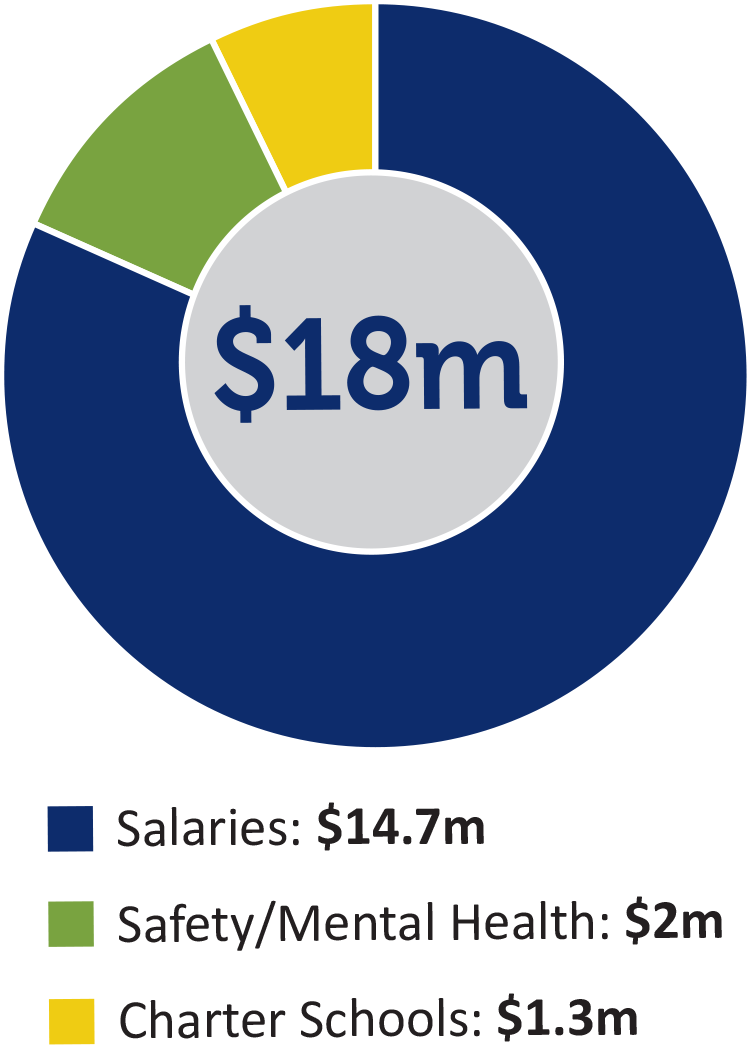 Raising first-year teacher salaries to a competitive level, beginning in the 2020-2021 budget year
Restructuring the teacher salary schedule to maintain competitive wages and allow PSD to recruit and retain high-quality teachers
Maintaining competitive wages for support staff (classified employees such as bus drivers, paraprofessionals, child nutrition staff and custodians)
Supporting students' mental health, hiring mental health professionals such as counselors
Enhancing safety and security
PSD-authorized charter schools would receive their pro rata share per state statute. No revenue from this tax will be used for administration salaries or capital improvements. A Mill Levy Override committee will monitor expenditures.


What is a mill levy override?
A voter-approved mechanism to fund local schools. 
It is a property tax increase used for ongoing expenses, such as teacher and staff salaries, technology upgrades and more.
Local funds that stay in PSD schools. 


How much would this cost me?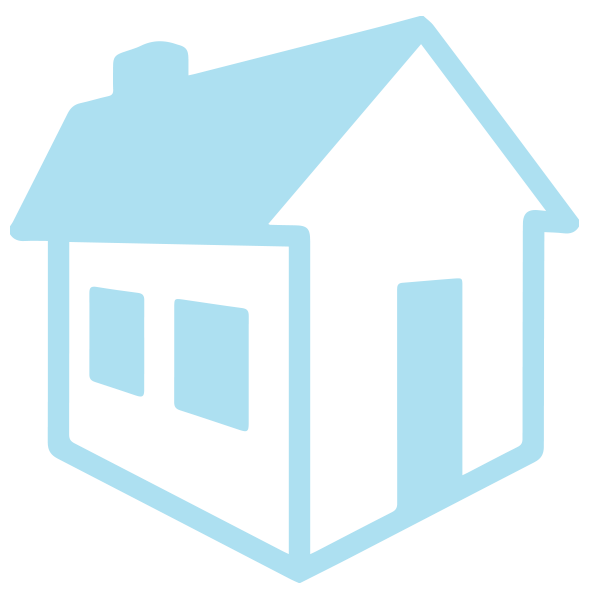 For every $100,000 in assessed home value, the cost would be less than $3 per month.  
$400,000 home = approximately $137 increase/year  
Why is PSD asking for a mill levy override?
For the first time in recent history, PSD's starting teacher salaries are less than in neighboring communities, including Loveland and Greeley. 

Recent state-level school funding fixes have been unsuccessful. In past elections, PSD voters have approved tax increases, providing PSD with additional money on top of state-provided funding.
PSD 2019 mill levy override ballot issue 4A
SHALL POUDRE SCHOOL DISTRICT R-1 TAXES BE INCREASED BY $18 MILLION ANNUALLY IN THE 2019- 2020 BUDGET YEAR, AND IN EACH BUDGET YEAR THEREAFTER, AS ADJUSTED ANNUALLY FOR THE PERCENTAGE CHANGE IN THE DENVER-AURORA-LAKEWOOD CONSUMER PRICE INDEX, FOR THE PAYMENT OF DISTRICT OPERATION COSTS, INCLUDING BUT NOT LIMITED TO: 
• INCREASING FIRST-YEAR TEACHER SALARIES TO A COMPETITIVE LEVEL BEGINNING IN THE 2020- 2021 SCHOOL YEAR; 
• RESTRUCTURING TO A COMPETITIVE TEACHER SALARY SCHEDULE TO RECRUIT AND RETAIN HIGH-QUALITY TEACHERS AND MAINTAINING COMPETITIVE WAGES FOR SUPPORT STAFF; 
• SUPPORTING OUR STUDENTS' MENTAL HEALTH BY INCREASING MENTAL HEALTH PROFESSIONAL POSITIONS, SUCH AS COUNSELORS; AND 
• ENHANCING SCHOOL SAFETY AND SECURITY; 
PROVIDED THAT NO REVENUE FROM THIS TAX WILL BE USED FOR ADMINISTRATION SALARIES OR CAPITAL IMPROVEMENTS AND PROVIDED THAT EXPENDITURES WILL BE SUBJECT TO AN ANNUAL AUDIT AND CITIZEN OVERSIGHT; AND SHALL SUCH TAX INCREASE BE AN ADDITIONAL PROPERTY TAX MILL LEVY SUFFICIENT TO PRODUCE THE AMOUNT SPECIFIED ABOVE, WHICH SHALL BE IN ADDITION TO THE PROPERTY TAXES OTHERWISE AUTHORIZED TO BE LEVIED FOR THE GENERAL FUND; AND SHALL THE DISTRICT BE AUTHORIZED TO COLLECT, RETAIN AND SPEND ALL REVENUES FROM SUCH TAXES AND THE EARNINGS FROM THE INVESTMENT OF SUCH REVENUES AS A VOTER APPROVED REVENUE AND SPENDING CHANGE UNDER ARTICLE X, SECTION 20 OF THE COLORADO CONSTITUTION?
The ballot resolution was approved by the board Aug. 27, 2019.
Arguments "FOR"

---

The cost of living here is high. Yet, teacher salaries are lower in PSD than other neighboring school districts. PSD needs this funding to offer competitive salaries in order to attract and retain the high-quality teachers our students deserve. 


 

PSD must also ensure our support staff receive a salary that allows them to live in the communities they serve. These positions support our students every day. 


 

PSD must support our students' mental health needs and enhance school safety and security to ensure students have a safe learning environment in order to thrive. 


 

This initiative will not fund administration salaries or capital improvements. 

Arguments "AGAINST"

---

PSD voters approved a bond and mill levy override in the November 2016 election. It is too soon for the school district to ask voters to approve a tax increase. 


 

What teachers do for our community is critical. However, wages have been stagnant in our communities, and many people haven't received raises.  


 

 Mental health and school safety should be top priorities, but the solution is not to hire more personnel. 


 

PSD needs to manage its resources to live within its means and stop asking for more money. 


 

This creates an additional burden on taxpayers and will not guarantee improvement in academic achievement. 


Facts about Poudre School District



Students

52 schools, including 5 charter schools 

PSD students continue to have high levels of overall academic achievement* and demonstrate measurably higher performance than grade-level academic peers in the state.

*PSD District Ends 1.0 Monitoring Report, approved Feb. 26, 2019 




Staff

About 40% have a master's degree (includes licensed, classified, administrative staff)

9th
Largest

 school district in Colorado
(in enrollment)

1,856
Square Miles

in Northern Colorado 


8
 Communities 

Fort Collins, LaPorte, Timnath, Wellington, Red Feather, Livermore, Stove Prairie and parts of Windsor

PSD is a "floor funded" district in Colorado.
What does that mean?

PSD is a floor-funded district, which means it gets the lowest amount of state per-pupil revenue (PPR) allowed by law. Compared to PSD, many other Colorado districts receive more additional state dollars for factors including enrollment, student population, district size and cost-of-living differences. 

Greeley: $8,326 PPR 

St. Vrain: $8,273 PPR

Weld RE-4 (Windsor): $8,053 PPR

Thompson: $8,052 PPR

PSD: $8,050 PPR 


Source: Colorado Department of Education

Board began exploring ballot measure in July
Poudre School District's Board of Education directors reviewed a presentation about a possible mill levy override and considered draft ballot language for the possible measure during their meeting, Aug. 13. 
The Board decided to explore having a mill levy override measure on the November 2019 ballot after a community poll in July indicated sufficient initial support for a possible PSD property tax increase measure. 
PSD's Executive Director of Finance Dave Montoya and Executive Director of Human Resources Vicki Thompson presented an overview of the possible mill levy override to the Board. The presentation covered the goals of a possible mill levy override, possible funding amounts and draft ballot language. View the possible mill levy override Aug. 13 presentation here. 
Draft ballot language for the possible measure is also available in the Board's Aug. 13 agenda materials.
During its meeting July 30, 2019, the Board analyzed the results of a poll to gauge whether the community might support a possible PSD property tax increase measure on the November 2019 ballot. The Board decided there is enough support to explore a possible measure. 
Nearly three quarters of the 400 people polled responded positively to a potential $16 million annual mill levy override. Community members indicated they would be supportive of the hypothetical ballot measure if the money was used for increasing teacher salaries and adding mental health personnel, among priorities discussed by the Board in its past 2018-19 school year meetings.
For the first time in recent history, PSD's starting teacher salaries are thousands of dollars less than in neighboring school districts, including in Greeley and Loveland. Given that and other budget factors, the Board instructed PSD staff to explore the possibility of a November 2019 mill levy override. 
Potential uses of the mill levy override dollars, should the Board decide to place a measure on the ballot, could change during the Board's exploration of this issue. 
 
PSD has a long history of community support
Voters most recently approved a $375 million bond and $8 mill levy override in November 2016. Money is currently being used to improve all existing PSD schools, as well as funding construction of new schools and facilities. 
Colorado ranks among the lowest in the nation in state K-12 funding. Additionally, PSD receives fewer state dollars than an overwhelming majority of Colorado's 178 school districts. To make up the difference, PSD has over the decades asked its voters to make up the funding gap. On behalf of PSD's students and staff, PSD says thank you for those past investments in our children's educations.
Crews have been successfully completing a long list of bond-funded projects at existing PSD schools and facilities. Learn more about this on the New Schools and Facilities Improvement web page. 
 
More information:
2019 Mill Levy Override Frequently Asked Questions web page
If you have questions about the possible mill levy override measure, please email info@psdschools.org.
To contact Board of Education members, please email boe@psdschools.org.   
Board of Education meetings are open to the public and held at the Johannsen Support Services Complex, 2407 Laporte Ave. Learn more on the Board of Education web page. 

Accessibility Statement
If you have difficulty accessing information from the PSD website or would like information in an alternative format, please contact the Communications Department by emailing info@psdschools.org.