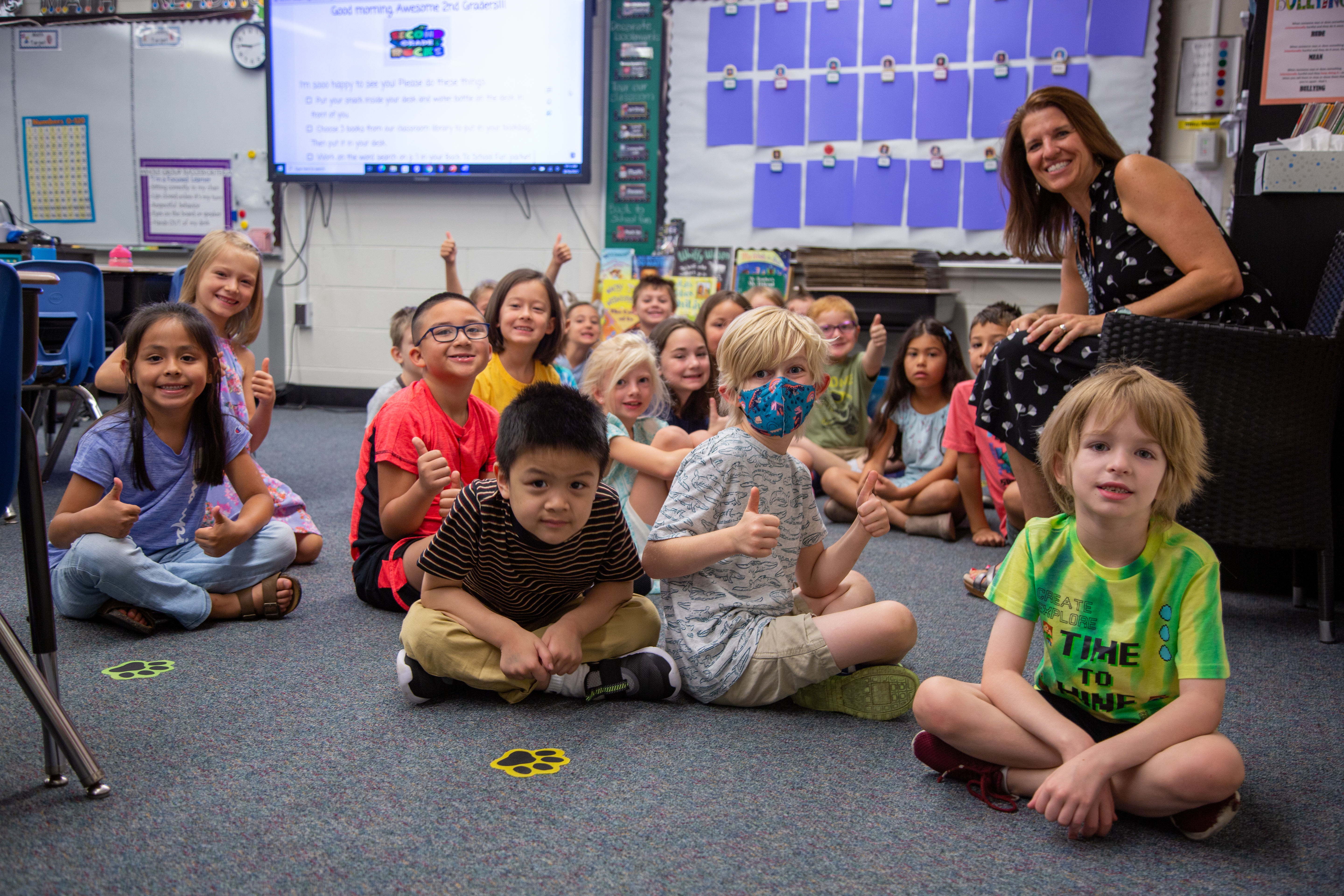 Resources for New Teachers
Reminders to:
Complete all items on your licensed new hire checklist and your licensed new hire contract checklist.
Obtain Colorado teaching or special services provider license from CDE and upload to the appropriate task in your checklist.
Upload original, official transcripts and, if applicable, lane change paperwork.
Complete all required forms in your new hire checklist by early August to receive a paycheck August 31.
Review Benefits information.
Review and sign your licensed educator contract within 30 days of receipt.
After completing all items on the licensed new hire checklist, you will receive a welcome email to your personal email address that will include your PSD employee ID number and your PSD email account.

PSD Educator Orientation  
All educators beginning employment with Poudre School District are required to attend Educator Orientation in August. This additional paid work day is provided to teachers and specialized service professionals new to the district, regardless of contract percentage or previous experience outside of PSD.
Educator Orientation Day is an opportunity for new educators to begin building relationships and learn about PSD's Standards-Based Teaching and Learning Framework, values and expectations. Details: Educator Orientation website >>

Licensed Employee Leave Time
Full time licensed employees receive leave time each year for illness and personal reasons. 

Licensure
By law, teachers must hold a current Colorado Teaching or Special Services license on or before the first day of teaching in a classroom or working with students as a special service provider. More information about requirements, application status check, and types of Colorado teaching and special services licenses is available on the PSD Licensure web page >>  

Mentoring Program
The PSD Mentoring Program inspires growth in new teachers and specialized service professionals, preparing them to be confident and highly effective educators.
New teachers and specialized service professionals follow one of the program's Pathways of Excellence. The Novice and Experienced Pathway provide intentional support and learning opportunities that promote professional growth and cultivate an understanding of the Standards-Based Teaching and Learning Framework. Learn more about the Mentoring Program >> 
K-3 Teacher Evidence-Based Reading Training Requirement
The READ Act requires that all Colorado teachers who provide literacy instruction to students in grades K-3 (including reading specialists, integrated service teachers, and ELD teachers) must earn a "Read Act Designation" by meeting specific requirements. Learn more on the PSD's Licensure/READ Act web page >>
Additional Resources
Onboarding Videos for Licensed Staff
Teaching and Learning Framework
PSD Curriculum
PEA Employee Group
Quick Links for All New Employees

Teachers Matter! 
PSD educators say why they love teaching and working with students in this PSD TV Teachers Matter video. More personal teaching experiences on PSD TV YouTube >>