PSD's work to ensure student safety
Poudre School District has taken and will continue taking action to improve systems following the May 2023 arrest and firing of a former bus paraprofessional, charged with felony child abuse involving students. PSD will continue to make changes to mitigate the risk of that happening again. Nothing is more important than the safety of our students.
Since May, PSD staff have been working on changes in the areas of Human Resources and Transportation, including those that relate to Integrated Services. Immediately following the former paraprofessional's arrest, PSD began working with an outside law firm, Lyons Gaddis, which reviewed the situation. This firm was assigned to the district by PSD's insurance carrier as part of their standard process. Staff quickly determined that additional expertise was needed to do this work right, so PSD is working with multiple third parties to get their insight. The following information is what is in progress now. 
Transportation Department action
Additional training
Near the beginning of the school year, all bus drivers and bus aids will participate in training that focuses on supporting every student as an individual, as well as building connections with students.  
Members of the Integrated Services Department and other staff will teach courses about supporting students with medical conditions, like seizures and diabetes; Early Childhood Education support, focusing on students who are pre- and non-verbal; Individualized Education Plans (IEPs) and Individualized Transportation Plans (ITPs); and positive behavior reinforcement; among other topics.  
Connecting with students and families
To enhance communication and build relationships, Transportation staff will attend back-to-school events. Bus drivers who support students with special needs and Individualized Transportation Plans (ITP) will also contact parents/guardians to talk with them about their child's unique needs and how best to make sure they feel safe and supported on their bus.  
Video footage review requirements
Adding to PSD's policy of maintaining a minimum of three days of video footage from bus cameras, PSD Transportation supervisors are now required to review a minimum of one hour of footage weekly, with an emphasis on routes that have new staff and routes that serve students with special needs – particularly students who are pre- or non-verbal. 
New ways to report concerns
New options to make it easier for parents/guardians, students and staff to report concerns about conduct on buses are available. 
Parents/guardians, students and community members should report Transportation concerns to PSD's Customer Support Center (CSC) at 970-490-3333. This line is monitored 24/7, and reports go directly to the director of Transportation. Supervisors are required to investigate and promptly communicate with the affected parties.  
Transportation route supervisors have been assigned to groups of schools, called feeders, and will directly communicate with the Integrated Services assistant director also assigned to the same feeder. Together, they will address staff conduct, questions or concerns from parents/guardians, and problem solving to best support students with disabilities who may be struggling.
To further build a culture and climate of continuous improvement, QR codes are posted in bathrooms and common workspaces within Transportation facilities so staff may anonymously report concerns to the director of Transportation. This reporting tool does not take the place of mandatory reporting; all staff who have a reasonable cause to know or suspect child abuse or neglect must make a report as required by law.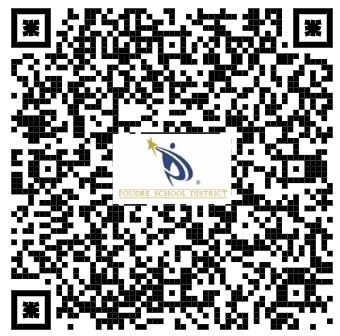 External organization to review processes, policies and protocols
To complement the work PSD staff are doing and to bring in an impartial, third-party perspective, PSD has also issued a Request for Proposal (or RFP) to hire a firm or organization to review PSD's Transportation processes, policies and protocols. Once a firm specializing in transportation is selected, we will share more information.  
Human Resources action
Reviewing practices with an external organization
PSD's HR team is actively working with Employers Council, a professional services organization that specializes in employment law, compliance, and HR practices. They work with thousands of employers across the Western U.S., including many other public entities.  
Employers Council is reviewing PSD's mandatory reporter training practices to determine whether any improvements can be made. All PSD employees are mandatory reporters, under Colorado law, without exception. New PSD staff are required to take mandatory reporter training as soon as possible after they are hired. Current PSD staff are required to take the training annually thereafter. 
Employers Council is reviewing existing policies on nepotism, staff conduct and conflicts of interest and is working with PSD staff to include a self-reporting requirement in our policies. Adding this requirement to our policies would be brought to the board for approval, after which all current staff would be required to notify the district when they are charged with a criminal offense at any point after their hire date.
State law, federal requirements and HR practices
Following state law, federal requirements and HR best practices, PSD cannot bar access to employment solely on the basis of some misdemeanor charges. That said:
The PSD Board of Education has started talks with Colorado legislators about whether and how the law could be changed. We will see where this goes and are hopeful that we can work together for possible change.  
In PSD, we have Employers Council reviewing a hiring and background check proposal. As part of the proposal, an individual with certain misdemeanor charges that involve a child victim would not be able to work in certain positions in the district, particularly those with direct student contact, unless the employee would always be with and observed by multiple other adults while in contact with students. We must stress that this proposal is still under review to determine whether it is within the bounds of state and federal employment laws and the proposal is not yet in effect in PSD. We review background checks for every employee before they are hired to work in PSD, in accordance with applicable laws and district policies and procedures.
Moving forward
It matters that our students - and every parent and guardian - should feel like they belong and are safe whether in school or on a bus. We are committed to making tangible changes to better serve students and families. We anticipate providing updates on the progress of this work during the 2023-24 school year.