ParentVUE/StudentVUE Menu Information:
Health
The Health page shows nurse visits, health conditions, and the students immunization record. Click on a nurse visit log to display details of the visit.

School Information
School Information displays school contact information, including the website and staff contact list. To email a staff member, click on the email link next to the name.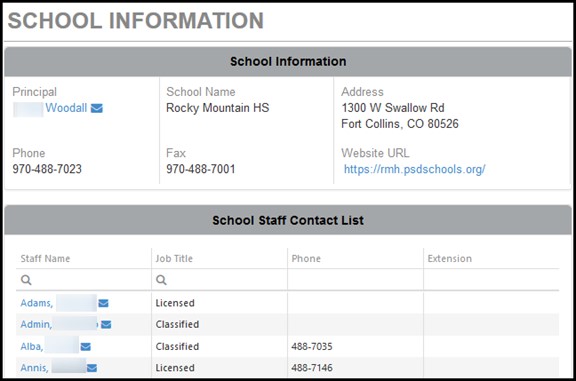 Student Information
Student Information shows contact information, homeroom teacher, counselor name, emergency contacts, locker number and combination, and the student's percentile ranking in a variety of assessments.