Dear PSD community, 
During a recent visit to Irish Elementary School I was inspired by Bianca, who is wise beyond her years. A fifth grader at the bilingual school, she sought me out to show me her journal where she captures her personal journey. During our time together, I saw her step into her leadership and her voice.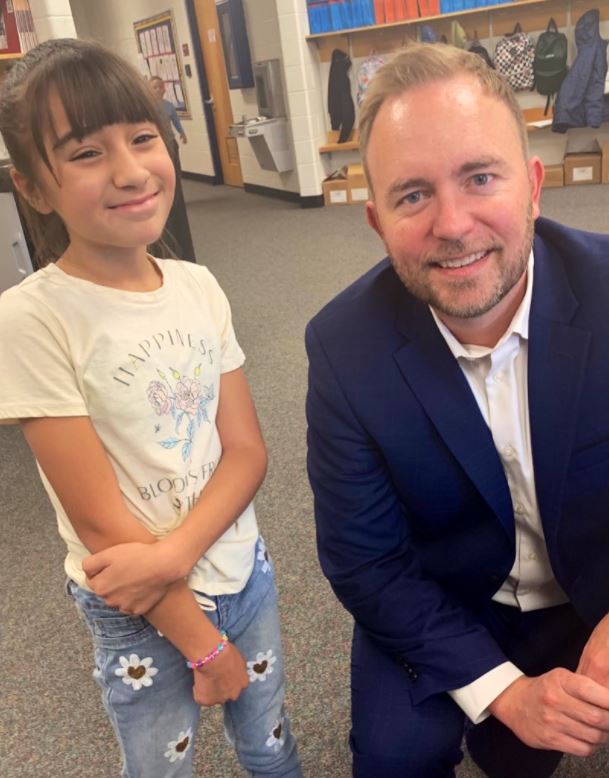 Bianca talked with pride about the power of biliteracy and her Mexican heritage. She shared how important her parents are to her, their belief in her, and the positive impact of her teachers. She calls fifth-grade teacher Mextli Jimenez-Colores her "coach." 
Bianca is courageous and thoughtful and self-aware. She is learning from her family and teachers that it is OK to ask for help, and she knows that Mextli – and other educators and staff with whom she'll connect throughout her educational career – will support her in her dream of becoming an attorney who advocates for others. 
Some students in PSD are like Bianca and know what they want to do after high school. Others are still discovering their passions and deciding which path (or paths) is right for them. Our job is to support students wherever they are and ensure that they earn their diploma knowing that they have many options after high school. 
PSD continues to be one of the strongest school districts in the State of Colorado. Our students are learning, growing and connecting – with people and those topics that ignite their curiosity. 
As I shared in a recent message to our staff, the state released preliminary graduation rates for Colorado school districts earlier this fall. Although I can't talk about specifics until the data are finalized in a couple of months, a celebration is in order.  
Initial results show that all but one of our high schools saw improvements in graduation rates, some of which would be the highest in PSD in more than a decade.  
That is not because of me or any superintendent who came before. That is because of our hard-working students and staff. It is a result of our staff taking intentional strides over many years. It is the result of challenging ourselves to think and work differently.  
Excellent, healthy schools drive public confidence. They are the backbone of a strong community and democracy, and PSD schools have long been at the heart of our community's strength. There is great work happening across PSD every day, and yet there is more work to be done. By developing PSD's Strategic Plan with a focus on literacy, mental health and belonging, school safety, and graduation with options, we are building a better future for all in PSD. 
Graduation isn't the end of a student's academic journey; rather, it is the beginning of the rest of their lives. Our collective challenge is to ensure that our students not only make it to graduation day but do so with a plan for what comes after high school, whether that's to enter the workforce, learn a trade or other in-demand job, attend college (like law school) or join the Armed Forces. 
I cannot wait to celebrate Bianca's graduation in a few years and am thankful to serve as your superintendent. 
With appreciation,  
Brian Kingsley 
Superintendent