Did you know...
that kids can get free meals this summer?
that the student health centers have summer hours and are available for sports physicals?
that the city offers a reduced fee program for activities for qualified families?
that an updated community resource guide listing valuable family services is available? 
To help your summer go smoothly, we've compiled a list of services, resources and opportunities that you may find helpful. Enjoy your summer break!
Free Meals for Kids!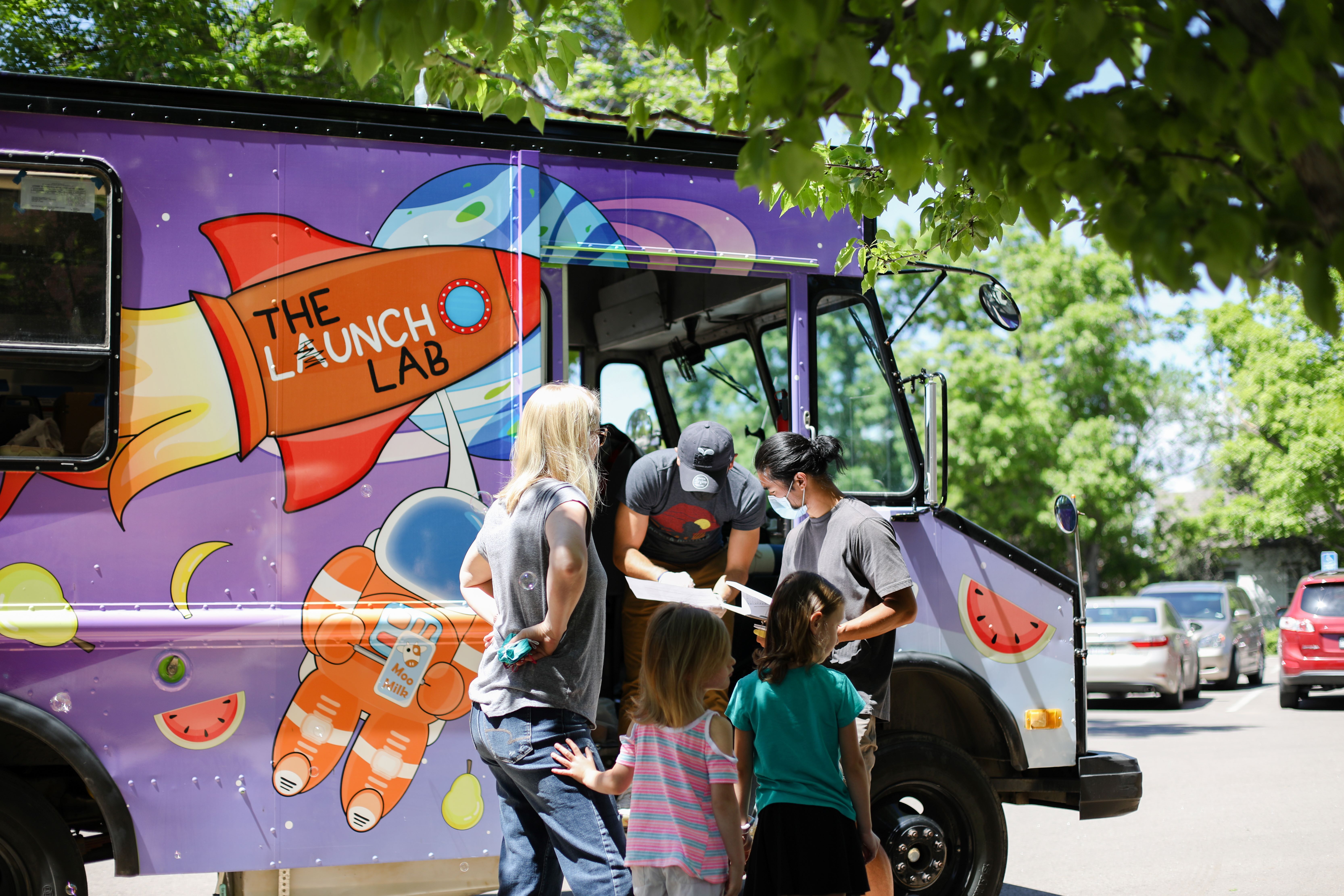 The Lunch Lab offers free meals and activities for kids under the age of 18 this summer. All kids are served regardless of income - no identification or registration required!
Lunch Lab sites in Larimer County will open Tuesday, May 30, and serve meals through Friday, Aug. 11. Sites will be closed Tuesday, July 4.
Meals will be available at several sites, which will serve either hot or cold meals. Meals must be eaten on site, according to updated rules from the U.S. Department of Agriculture.
To see the Lunch Lab's weekly schedule with locations and meals, please visit the Food Bank of Larimer County's Lunch Lab web page. 
For information about additional food pantries or to search for food nearest you, visit the Food bank of Larimer County website. 
City Reduced-Fee Program for Family Activities
The City of Fort Collins offers a reduced fee program for qualified families to purchase passes and pay for activities (community centers, pools, Recreator activities, sports teams) at a significantly reduced price. Families who qualify for the PSD free or reduced meals program are eligible for the city program by submitting their PSD free or reduced meals notification letter from the current school year.
Families who did not keep their original PSD eligibility letter may get a replacement letter by contacting Linda Graham, PSD Child Nutrition office manager, at 970-490-3568 or lgraham@psdschools.org. Learn more about the program and how to apply on the city's Reduced Fee Program web page. 
Fourth Graders, Get Your Free Pass and Explore
Every Kid Outdoors Program gives all fourth grade students and their families free access to public lands. Go to the Every Kid Outdoors Program website to learn more!
Summer Learning Opportunities
A wrap up of Poudre School District summer school and enrichment opportunities, along with those from community partners like the library's summer reading challenge, is available on the PSD Summer Learning Opportunities web page. New this year is access to Zearn, a K-8 online math support platform, during the summer. Check it out >>
Student Health Centers Are Open!
The Health and Wellness Centers at Centennial High and Lincoln Middle Schools are open this summer and ready to meet PSD students' medical and mental health needs. 
Health services offered include preventative exams, screenings and sports physicals; care for colds/flu, sprains, etc.; prescriptions and in-house lab tests; screenings and counseling for depression, anxiety, substance use, resiliency building and more! 
This summer:
Appointment are available in late June and on Tuesdays, Wednesdays and Thursdays, July 11 through Aug. 11.  
To schedule an appointment and get enrollment and consent forms, call 970-488-4900 or visit hwcenters.org. No walk-ins please.
Any PSD student may be enrolled to receive care.
No co-pays or deductibles required. Most insurances, including Medicaid/ CHP+, offer fee-for-service and a sliding-fee-scale. No student enrolled for care is ever turned away for an inability to pay for services.
For more information, visit the Student Health Centers web page. 
Community Resources at Your Fingertips
NoCo Community Resource Guide
Not sure what you may need or who can help? Being well-resourced in basic needs, such as food, clothing and housing, all support mental well-being. This guide can help you find programs to support basic needs, as well as crisis counseling, substance use and abuse. Enrichment activities are also featured.
PSD shares this guide, updated in spring 2023, as a community service; making it publicly available does not constitute an endorsement of any business, organization, or resource. 
United Way 211 - United Way supports Call 211, the 24/7 go-to resource that helps people across the U.S. and Canada, find the local resources they need.