In Poudre School District, each of us  - no matter what our job is - contributes to the success of our students. While what we do is meaningful and often gratifying work, it can be hard and tough on us too because we care so much about the kids and our work, in addition to our own children, families and friends.
Whether we're experiencing a difficult crisis or navigating stressors that come up in daily life, it's important that we address issues and take time for ourselves. Here are some services to help you do that, as well as resources to help you support students.
PSD EAS, Health and Wellness Programs
PSD Employee Assistance Services supports staff with counseling services for personal and work issues. Services are free and confidential.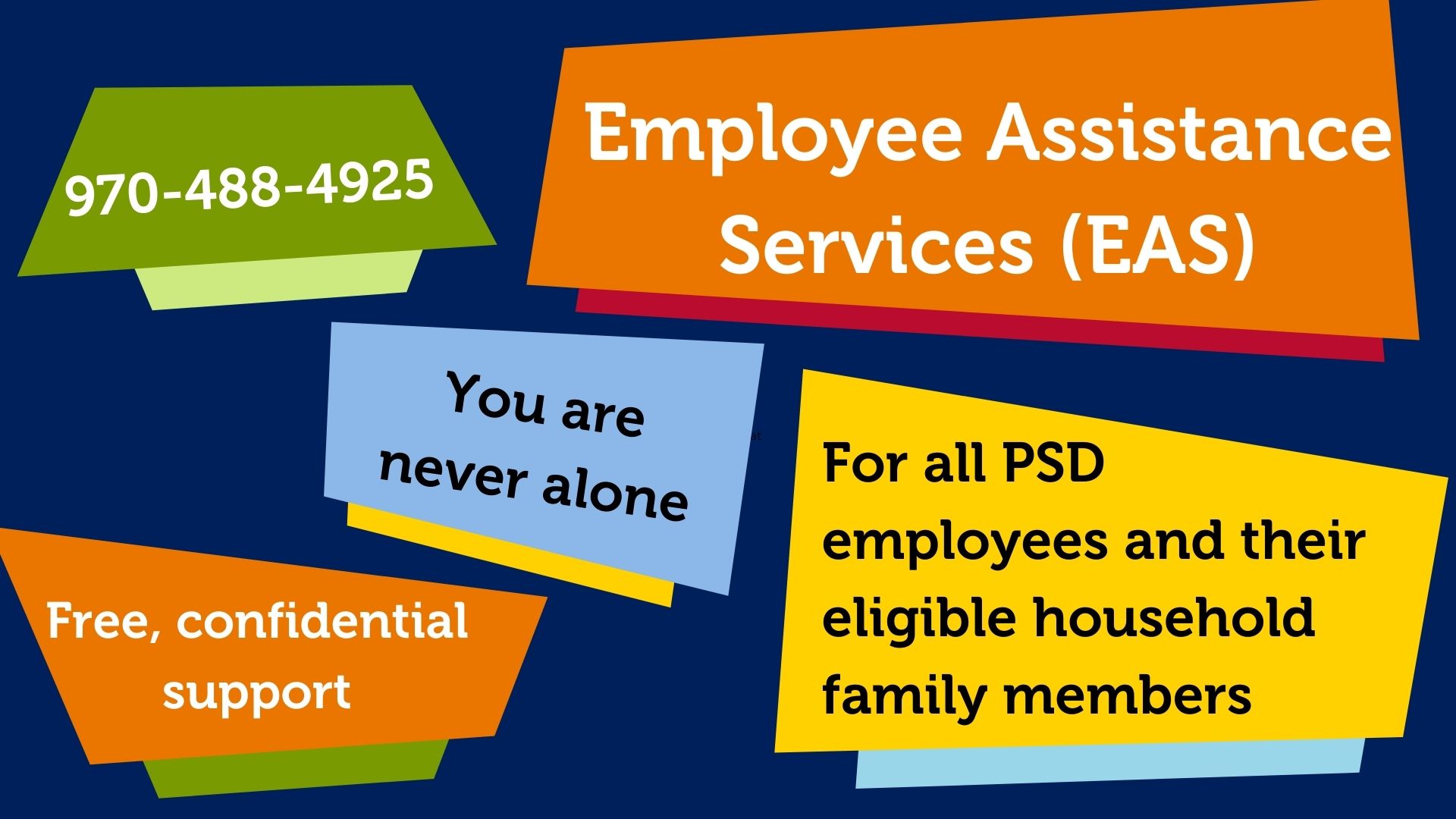 EAS provides crisis response 24/7 at 970-488-4925, ext. 1. The EAS answering service will connect you with the on-call counselor. No cost for after-hours counseling. All contact is confidential. More about EAS, services, appointments and staff >>
The PSD Health & Wellness Program helps staff make more mindful life choices to achieve their best health for themselves and their families. Wellness activities and opportunities are available to all employees, with a focus on health prevention and screenings. More about Health & Wellness programs, the employee health clinic, Lifestyle Health >>
Employee Affinity Groups
PSD is committed to providing safe and inclusive learning and work environments for staff. As part of that commitment, PSD has developed affinity groups to provide an environment for staff to be part of a community where they can be who they are.  
Employee Affinity Groups (EAGs) are employee-led and facilitated groups formed around interests, backgrounds, identities, and common bonds. Through participation in EAGs, staff help foster a positive work environment in PSD by actively contributing to its mission, values, and efforts specific to equity, diversity and inclusion.   
Additional 24/7 Crisis Services
You can reach out to the following services any time - night or day. 
If you or someone you know is struggling or in crisis - call or text 988 or chat 988lifeline.org.
Safe2Tell: Anonymously report anything that concerns or threatens you, friends, family or community. Report a safety concern on the Safe2Tell website or call 1-877-542-7233.
Supporting students
We want our students to not only do well, we want them to be well in all aspects of their lives. It can be hard when we see a young person struggle. Here are ways you can support them:
Keep communication open 
Be aware of any changes in their behavior
Seek help or resources if you have questions or if you feel a student or their family needs support. Talk to the counselor at your school about any concerns you have.  More about services in schools:
Complete a QPR Suicide Prevention Training to learn how you can identify and help someone at risk for suicide.  
Warning signs and steps you should take
Warning signs that a student may be struggling with an issue:
Uncharacteristic behavior
Changes in friendships or isolation
Drop in academic performance
Loss of interest in activities
Personality change
Excessive sleeping
If a student is talking about depression or suicide, immediate steps you should take:
Never leave a suicidal individual alone.
Acknowledge you are taking them seriously.
Let them know you are accessing resources to help keep them safe. 
More: PSD Protocols When a Student May Be Suicidal | Suicide Prevention
Resources for classrooms and sites
Mental Health Materials Guide to Support Students
Here are mental health materials and how to use them to support students. This guide includes these materials: 
Ask, Listen Connect posters - help spread the word! We Ask, Listen and Connect in our daily lives to check in with ourselves and each other. This means:

Ask people how they are doing. 
Listen actively and pay attention to what they may need or are asking for
Connect - Sometimes if we're worried about someone's well being or safety, we'll need to connect them to resources including a trusted adult and/or counselor at school.
Stall News - tips to help students check in with themselves
Student athletes and mental health
Learn about the challenges of being a student athlete and how you can help foster a culture of well-being in this Student Athlete Mental Health booklet.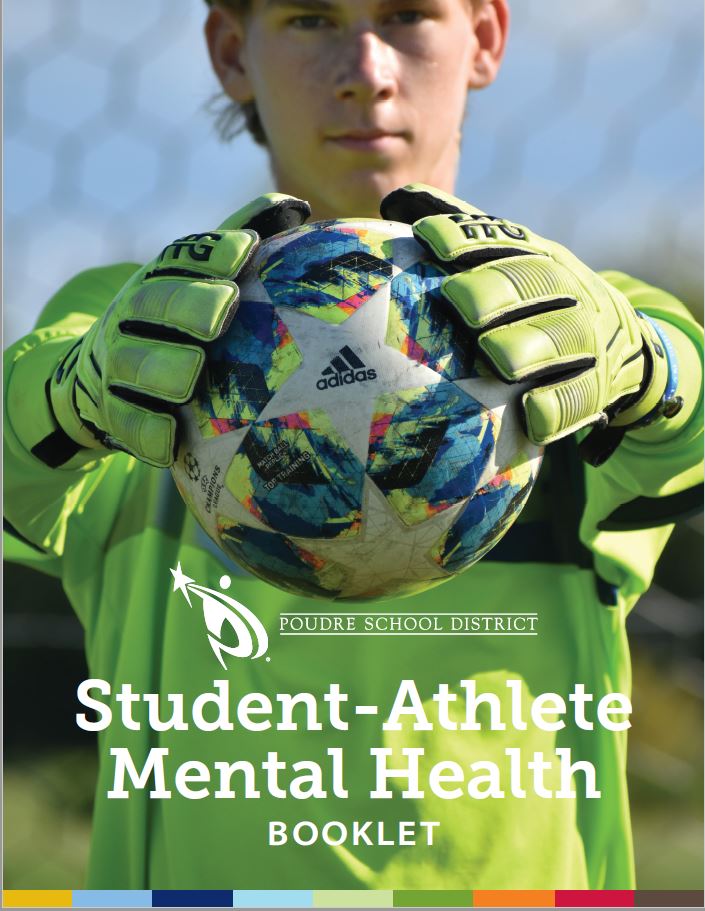 Additional resources
Community Mental Health Support Services
Chronic Illness, Grief and Trauma Resources
IMatter Free Therapy for Youth
NoCo Community Resource Guide
PSD's Work and Investment in Mental Health