Healthy, active students are better learners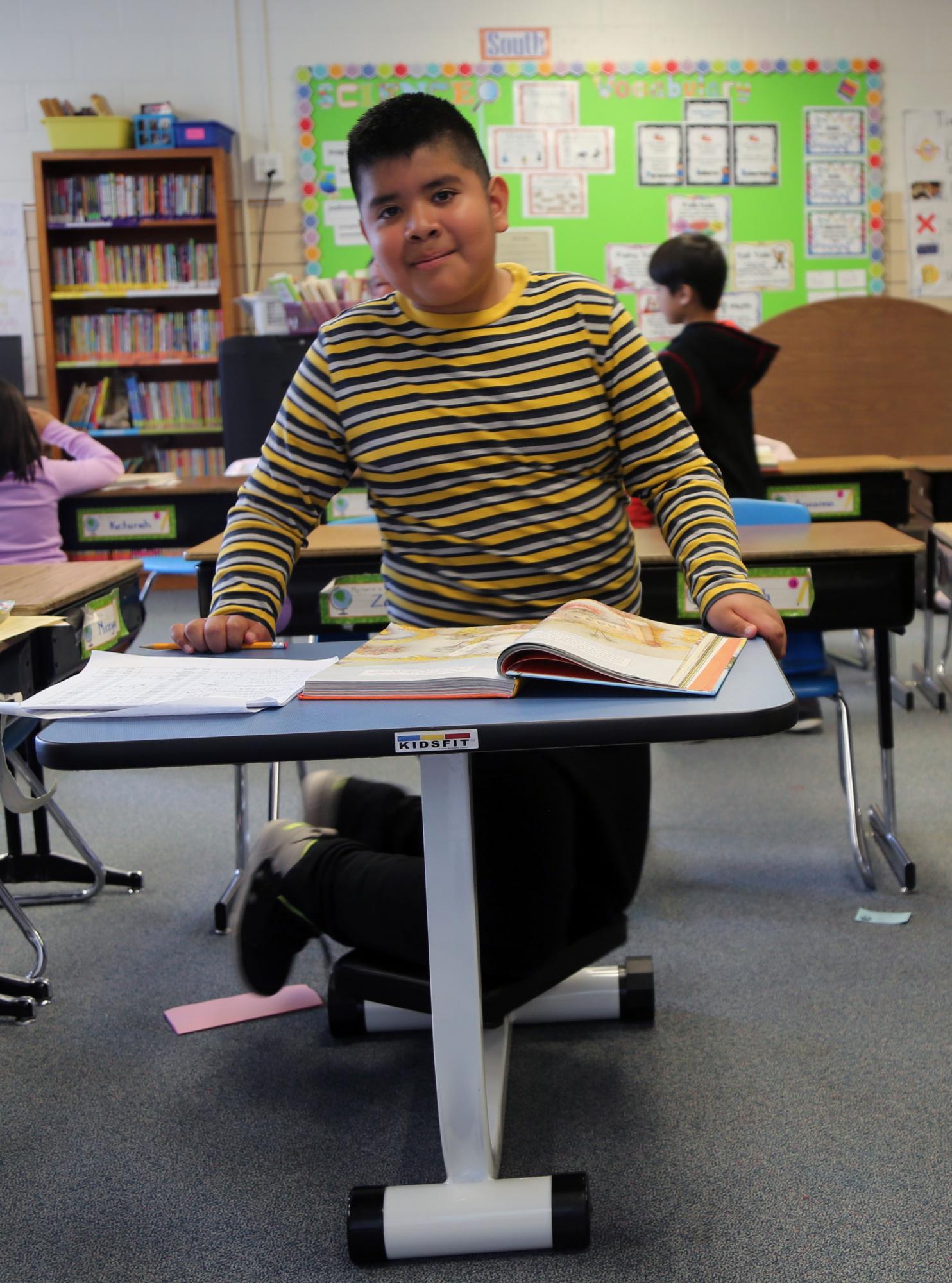 School wellness aligns integration and collaboration between education and health to improve each child's cognitive, physical, social, and emotional development. PSD recognizes that healthy, active students are better learners. Healthy schools provides schools with opportunities to create an environment conducive to healthy lifestyle choices. School wellness acknowledges community responsibility to support efforts to uphold high nutrition and physical activity standards for students.
School wellness teams at PSD schools develop school health improvement plans with goals centered around the whole school, whole community, whole child model. Teams assess wellness strengths and weaknesses at schools while developing plans. 
100% of schools have a School Wellness Team with a wellness team leader or champion 
Explore PSD School Wellness Team Resources. 

Wellness Advisory Council for Schools 
The Wellness Advisory Council for Schools (WACS) strives to enhance student health and wellness, by implementing and supporting wellness goals and policies in PSD. WACS meets every other month (September, November, January, March, and May). Interested community members, parents/guardians and staff are encouraged to become members of the wellness council. Download the WACS application here.

Healthy schools certification 
PSD Wellness in partnership with the Wellness Advisory Council for Schools (WACS) has developed a Healthy Schools Certification that recognizes outstanding schools, which have met health, wellness, and policy compliance. The Healthy Schools Certification celebrates schools that implement best practices and initiatives to integrate wellness into their school climate and culture.
2019 Platinum Awards
Lesher Middle School
Kinard Middle School
Beattie Elementary School
2019 Gold Awards
Shepardson Elementary School
Timnath Elementary School
2019 Silver Awards
Preston Middle School
Zach Elementary School
2019  Bronze Awards
Dunn Elementary School
Olander Elementary School
School Gardens
School gardens are a great way to incorporate wellness into the curriculum. Students learn about food, making nutritious choices, the environment, and a healthier lifestyle.
PSD Wellness has partnered with Big Green to build school cultures that promotes youth wellness. Kids are connected to real food through a network of learning gardens and food literacy programs all connected to health and science standards. For more information or to apply for a Big Green Learning Garden for your school, visit The Big Green Website.  PSD Big Green learning gardens:
Bacon Elementary 
Bauder Elementary
Harris Bilingual Elementary
Irish Elementary
Putnam Elementary 
Riffenberg Elementary
Rice Elementary 
Lesher Middle School
Lopez Elementary 
Dunn Elementary 
Polaris Expeditionary Learning School 
Tavelli Elementary
Laurel Elementary
Lincoln Middle

O'Dea Elementary 
Student Wellness Summit
The Summit for Student Wellness is an annual event that brings together student leaders who are passionate about health, wellness, and helping others. It's an entire day full of fun, games, and education! 
Here are original brain boosters, quick games to increase blood flow and oxygen to increase focus and creativity, created by Student Wellness Teams: